Whitman named to Forbes' Top 10 Best Colleges in the West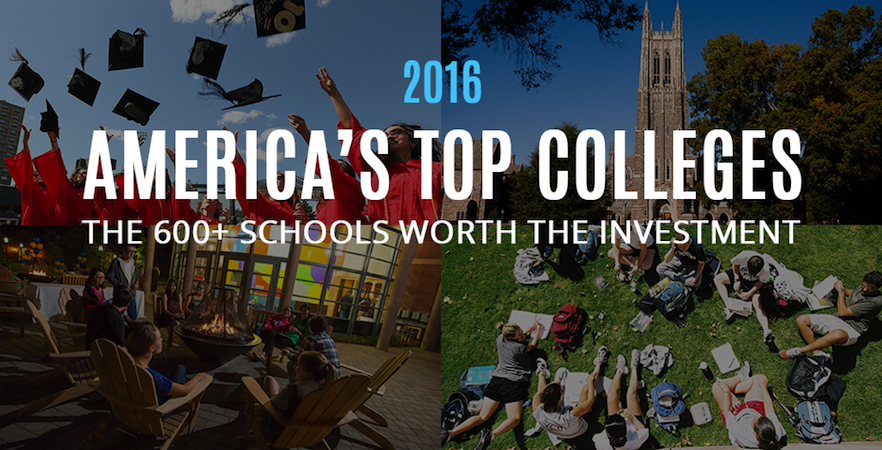 A report released this week by Forbes lists Whitman College as among the top colleges and universities in the nation and one of the top ten in the west.
In its list of America's Top Colleges 2016, Whitman held the No. 8 spot in the west for the third year in a row, in league with institutions like Pomona, Claremont-McKenna and Colorado College. Earlier this year, Whitman also nabbed the No. 1 spot for Washington in Forbes' review of the best college in every state.
Whitman regularly receives nods from ranking publications of record as the top-performing liberal arts college in the Pacific Northwest according to metrics such as graduation and retention rates, classroom experience and quality of life.
"It is always gratifying to see Whitman noted as a national leader in providing the intellectual pathway that prepares our students to make a difference in the world," said President Kathleen M. Murray. "Although the true value of a Whitman education cannot be fully conveyed through rankings, I hope that our current students, staff, faculty and alumni take pride in the external recognition they bring."
The Forbes rankings were compiled by the Washington D.C.-based Center for College Affordability and Productivity, with data from the Department of Education, Payscale and the America's Leaders list, Forbes' curated tally of alumni achievement.
According to Forbes, the rankings are not focused as much on what gets students into college (high school class rank, SAT scores), but rather on what they get out of it. This includes the factors that often most concern incoming students and their families: academic rigor, student satisfaction, the likelihood a student will graduate in four years, the amount of debt a student may incur and the likelihood that a student will find a rewarding job in their chosen profession.
To that end, Whitman offers resources like the Student Engagement Center, which also caters to alumni, as well as on-campus support for students applying for scholarships, fellowships and grants. Small class sizes and a low student-faculty ratio allow for high levels of one-on-one interaction as well as research opportunities with professors.
Among Whitman's defining characteristics are the first-year Encounters course and senior capstone requirements, which bookend a student's academic career and prime them for post-graduate success.