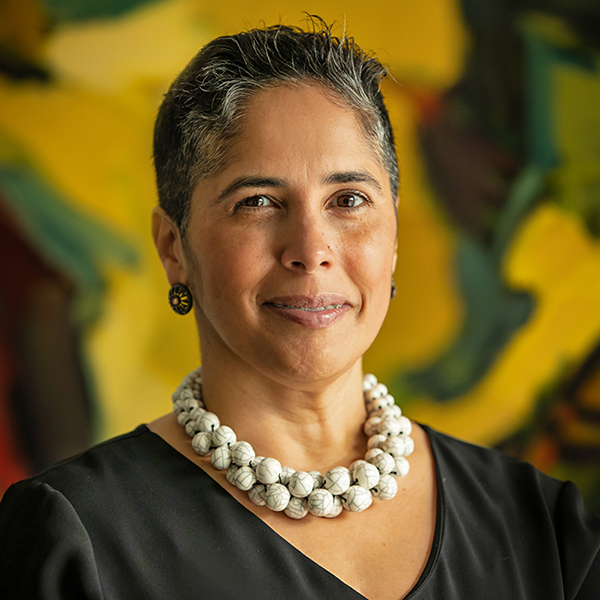 Dr. Shirley M. Collado
President & CEO of College Track; President Emerita of Ithaca College
Nationally recognized for advancing innovative approaches in higher education that expand student access and success, Dr. Shirley M. Collado is the President & CEO of College Track, a college-completion nonprofit focused on first-generation college students and those from underserved communities.
Prior to her leadership at College Track, Dr. Collado served as the ninth president of Ithaca College and, at the conclusion of her tenure, was named President Emerita. She was the first person of color to be named president at Ithaca College, and the first Dominican-American in the U.S. to serve as president of a four-year institution.
A skillful and dynamic leader, Dr. Collado has previously served as executive vice chancellor and chief operating officer at Rutgers University-Newark; dean of the college and vice president for student affairs at Middlebury; and as the executive vice president of The Posse Foundation, where she scaled its operations nationally.
Dr. Collado is the Brooklyn-born daughter of Dominican immigrants, and a first-generation college graduate. She is a member of Posse's inaugural class of students, the first Posse scholar to receive a doctoral degree, and the first to become a trustee of a higher education institution.
Among her commitments to serving her communities, Dr. Collado is a member of the boards of ACT, Kids First Chicago, Excelencia in Education, and Vanderbilt University. She is a founding member of Presidents' Alliance on Higher Education and Immigration, and serves as a Senior Fellow at Carnegie Foundation for the Advancement of Teaching. She resides in Oakland, CA with her husband, A. Van Jordan, an award-winning poet, and their dogs Frida and Melba.