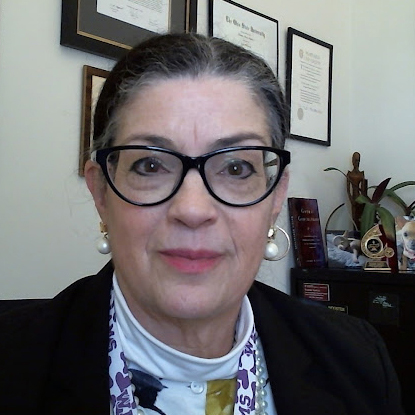 Dr. Ivonne García
Assistant Vice President, Office of Institutional Diversity, Equity, and Inclusion, Williams College
Ivonne García, Ph.D., joined Williams College as Assistant Vice President for Institutional Diversity, Equity, and Inclusion. She brings a wealth of experience—as a senior college administrator, professor and community advocate. Ivonne joins us from Harvard University's Graduate School of Education (HGSE) where she served as Director for Diversity, Equity, and Inclusion Faculty and Staff Development and Senior Instructional Coach for Anti-Racist Pedagogy, Teaching and Learning Lab.
Prior to joining HGSE, Ivonne was the inaugural Chief Diversity, Equity, and Inclusion Officer at The College of Wooster where she reported to the president and was a member of the college's leadership team. Prior to joining Wooster, Ivonne served in many roles over the course of more than a decade at Kenyon College. At Kenyon, Ivonne taught more than a dozen courses, was the Williams P. Rice Endowed Chair of English and Literature and served as Associate Provost and Associate Provost for Diversity, Equity, and Inclusion, co-director of the Kenyon Educational Enrichment Program, and Faculty Fellow in Enrollment and Admissions.
Throughout her career, Ivonne has designed antiracism and DEI curriculum and delivered scores of workshops and presentations on the topics. Ivonne was also awarded for her teaching by Kenyon College and its Board of Trustees. Her scholarship and research are in Latin American/U.S. Latinx literatures, literary theory, law and literature, U.S. gothic and horror, and journalism. Ivonne received a Ph.D. and M.A. in English from the Ohio State University, and an Ed.M. and A.B. from Harvard University.