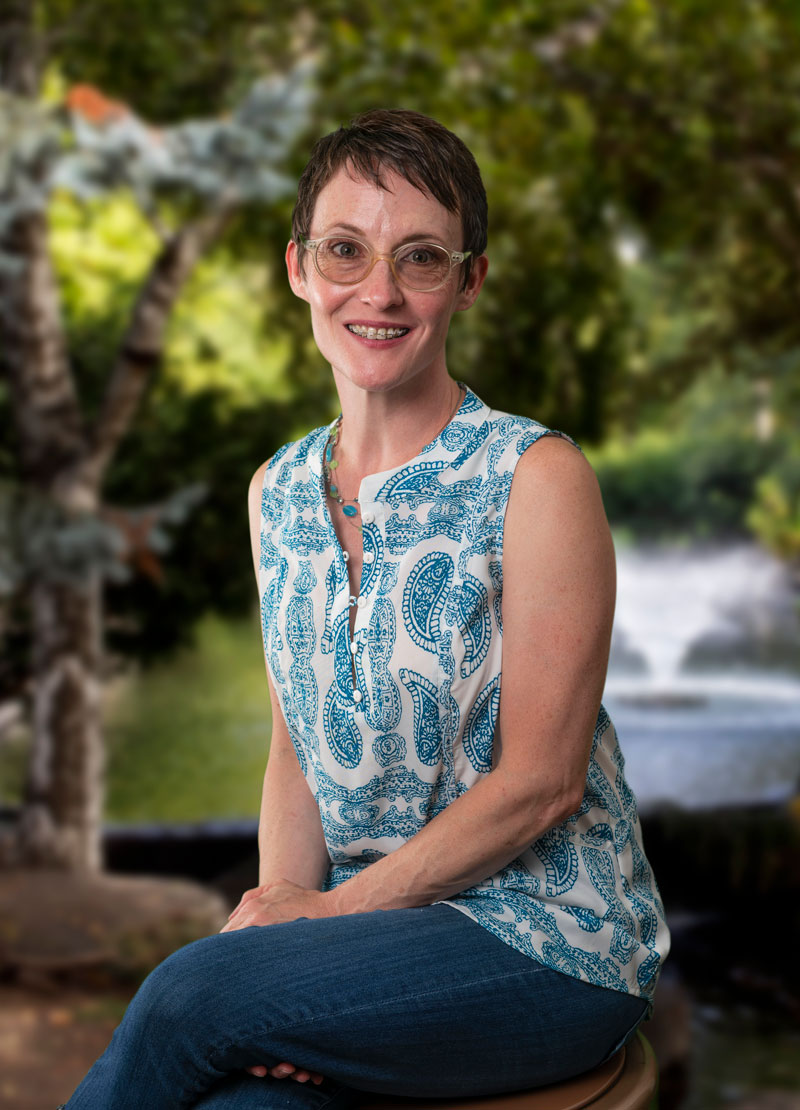 Lydia McDermott
Director of the Center for Writing and Speaking
Olin Hall 185

509-527-5699
Lydia McDermott, Associate Professor of Rhetoric, Writing and Public Discourse, is the Director of the Center for Writing and Speaking as well as the First Year Seminars Writing Coordinator. She is currently serving as chair of the department.
Her Ph.D. is in Rhetoric and Composition and her M.A. is in Creative Writing. She loves to write in practically any genre and especially loves working one on one with others to help them find a passion for writing. In her "free" time, she plays D and D with her three sons, walks her adorable pugs, Laura and Napoleon Bone-Apart, and is learning to play violin and to speak Mandarin!
Previous to coming to Whitman, she co-founded and directed the Graduate Writing and Research Center at Ohio University in Athens, Ohio. Within RWPD, Professor McDermott teaches courses on composition, rhetorical theory, and contributes to Gender Studies. Her first book, Liminal Bodies, Reproductive Health, and Feminist Rhetoric: Searching the Negative Spaces in the History of Rhetoric, came out with Rowman Littlefield Press, Lexington Books in 2016. Her articles and poetry have appeared in a variety of venues.