FINDING ANSWERS
From the atomic to the universal.
Physics uncovers how the systems around us work—from subatomic particles to clusters of galaxies. As a Physics major, you'll learn to leverage that knowledge to advance our understanding of the universe and solve everyday problems. At Whitman College, you can explore a Physics major on its own or alongside Engineering, Geology, Math, Astronomy or Environmental Studies. Plus, Whitman's rigorous liberal arts environment will ensure that you get a well-rounded education and graduate with the scientific, research and communication skills needed to succeed, whether you're heading straight into the job market or moving on to graduate school.
3 Reasons to Study Physics at Whitman
Interested in Physics?
We'd love to send you information, including more on academic majors and student life at our beautiful campus in Walla Walla, Washington.
"I have found that being a Physics major has made my brain think through problems differently. I like how much overlap my Physics classes have with my everyday life. I think it's just a cool way to look at the world."
Our Whitman Student Voices Blog
Courses in Physics
See just a few of the fascinating courses you might take.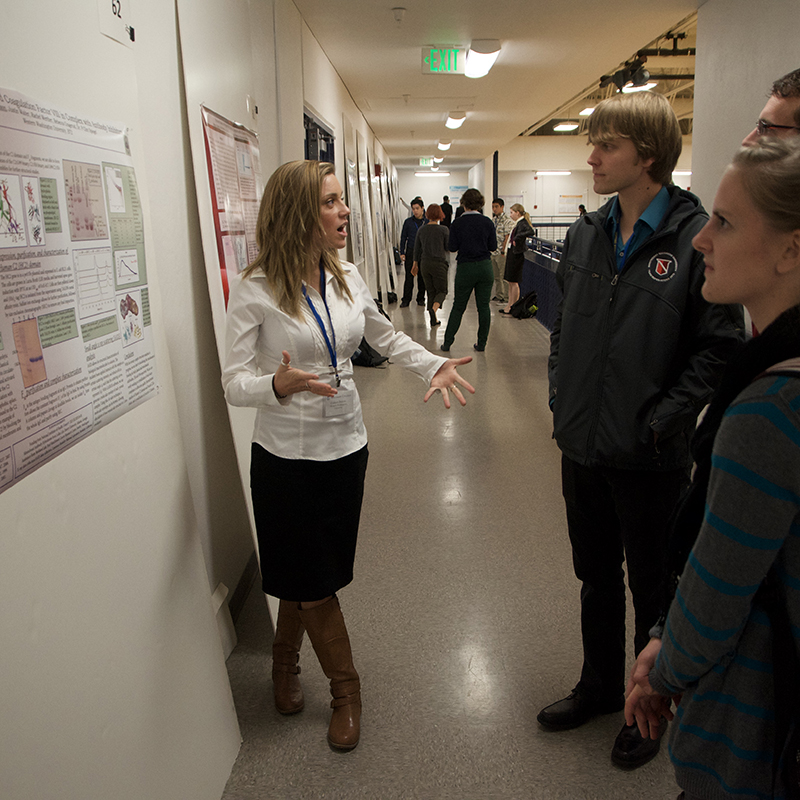 Amazing Experiences You Can Pursue
So many research projects. Joint research with professors. Projects with peers, in labs or the Society for Physics Students club. An independent research project designed by you. Recent Physics majors have led projects exploring dark matter, protein crystal growth, air flow turbulence around musical instruments and conversion of electric motors.
Gain a deeper understanding of the world around you. Whitman has off-campus study programs in Africa, Asia, Europe, Latin America, and Oceania. In Whitman's liberal arts environment, Physics majors get time and flexibility to pursue electives, so you can study abroad without worrying about getting off track.
Find meaningful work at Whitman and beyond. More than half of Whitman's Physics majors participate in summer research at Whitman or internships at research universities or government laboratories. Explore your purpose while meeting peer scholars, working in a professional setting and taking the first steps toward an exciting career.
At Whitman, you don't have to choose. We participate in a 3/2 Engineering program, where you complete your first three years of study at Whitman and your last two at Columbia University, Duke University, Caltech, Washington University of St. Louis or the University of Washington. Whitman's Physics program offers plenty of opportunities to center engineering in your courses and research. Then you can deepen your training in your chosen field of engineering at one of our affiliated universities.
Physics can provide a foundation for understanding environmental phenomena in the real world. And it can support environmental science by gathering and analyzing data to inform policy decisions. Issues ranging from the effects of pollution, global warming, optimal land- or water-use practices, and effective energy consumption all benefit from insights provided by Physics. If you have an interest in both Physics and the environment, a combined Physics-Environmental Studies major can be a great gateway into a change-making career.
Physics is a versatile major that can prepare you for jobs in engineering, data science, healthcare, environmental policy, education, research, technology and other exciting fields. You can take your degree directly into the job market with careers like data analyst, lab tech or software developer—or open up even more opportunities with an advanced degree in engineering, medicine, biophysics or any number of other specialized fields of study.