Indigeneity, Race & Ethnicity Studies
THE POWER OF SOCIAL CHANGE
Commit to knowledge and justice.
What do indigeneity, race and ethnicity mean now, and how have they been defined in the past? How do they overlap with other ways of understanding difference? And how can we work toward a more equitable society? If these questions fascinate you, you'll find a home in the Indigeneity, Race and Ethnicity Studies (IRES) program at Whitman College. You'll work closely with dedicated professors from many fields of study to grow your skills in analysis, research and writing. And you'll leave with a great foundation for a lifetime of work for social change.
3 Reasons to Study Indigeneity, Race & Ethnicity Studies at Whitman
Interested in Indigeneity, Race & Ethnicity Studies?
We'd love to send you information, including more on academic majors and student life at our beautiful campus in Walla Walla, Washington.
Dante F., Indigeneity, Race, and Ethnicity Studies major
"This major offers students a unique way to examine the ideology which is foundational to academia, society and so much more…. I appreciate that professors in IRES meet students at their level and then raise them up."
Our Whitman Student Voices Blog
Courses in Indigeneity, Race & Ethnicity Studies
See just a few of the fascinating courses you might take.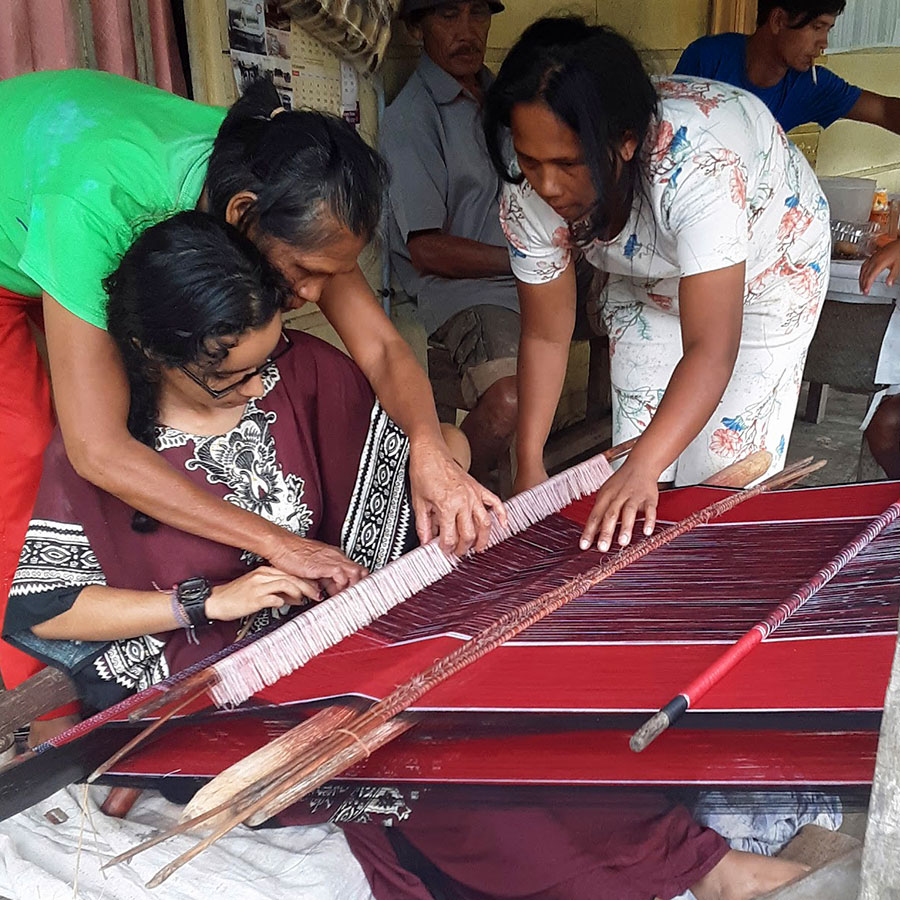 Amazing Experiences You Can Pursue
Do hands-on research. As an IRES major, you'll work with faculty from different disciplines to develop interesting research projects on wide-ranging topics. Recent students have worked on projects like the U.S.-Mexico border in American print media, Jewish-American identities in 1930s radio, Black protest music and minority women in the sex industry.
Explore Indigeneity, Race, and Ethnicity Studies abroad. One of the best ways to gain context and perspective on your own country is to study in a different one. Whitman's Off-Campus Studies program will help you design a meaningful experience. To reduce financial barriers, Whitman offers merit and need-based financial aid.
Apply what you learn to real injustices. IRES majors don't just learn theories of social justice. They take it outside the classroom too. Our majors use what they learn to work for causes like gun violence prevention, reproductive justice and climate justice.
"Indigeneity" has many definitions, but in general, it describes the quality of belonging to a group of people who identify as the descendants of a region's original inhabitants. The United Nations estimates that there are more than 476 million Indigenous people living in 90 countries worldwide. Centering Indigeneity in the IRES major allows students to make meaningful connections between how forces like colonialism, racism and oppression operate in various spaces in the modern and historical world.
An Indigeneity, Race and Ethnicity Studies major gives you the tools to recognize and understand the meaning and effects of some of society's most consequential identity markers. It's like having a key to some of the most crucial issues in today's world. Studying diverse peoples and perspectives will help you recognize injustice and work toward correcting inequalities in the workplace and world.
The IRES major can help you develop strong analytical and communication skills and a deep understanding of diversity and equity: a valuable skill set for any career. Because the Indigeneity, Race and Ethnic Studies major is interdisciplinary and flexible, you can tailor it with potential careers in mind. IRES majors go on to be teachers, counselors, lawyers, administrators, grant writers, museum curators, city planners and more.