Whitman Is One of America's Best Colleges, Says 2021 Princeton Review
By Genevieve Vogel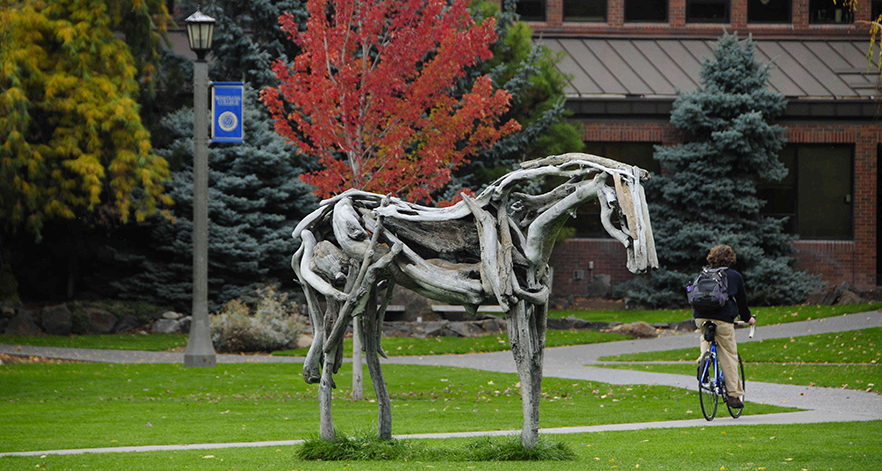 We knew it—and the Princeton Review has once again confirmed it: Whitman College is one of the country's best.
Whitman has been included in the Princeton Review's 2021 Best Colleges list. The alphabetical list, which is compiled based on strict data collection and student survey responses, includes 386 high-achieving institutions, yielding an around 13% selectivity rate among all colleges and universities in the United States.
Whitman was also included in the 2021 Best Western Colleges and Best Value Colleges lists. The latter focuses on three core principles: exceptional academics, affordability and strong career prospects. The Princeton Review weighs more than 40 data points in selecting Best Value Colleges, including alumni career and salary statistics.
The college also featured prominently in several special category lists, including #2 of the Top 20 Best Schools for Making an Impact among private institutions. This accolade is based on students' responses on "community service opportunities, student government, sustainability efforts and on-campus student engagement." The Princeton Review also takes into consideration alumni reports of having "high job meaning."
Reflecting Whitman's commitment to environmental sustainability, the college ranked #9 in Green Colleges for the fifth year in a row. Unlike the other categories, the green rating is based entirely on data provided by administrators. Factors considered in the ranking include renewable energy usage, recycling and composting programs, environmental academic offerings and green career mentoring.