Whitman College Receives STARS Silver Rating for Sustainability Achievements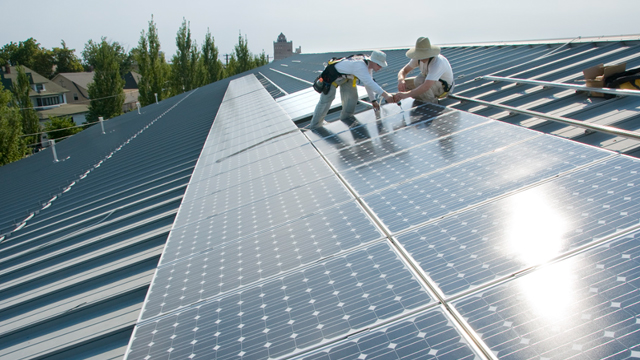 After seven months of diligent data collection, Whitman College has earned a STARS Silver rating in recognition of its sustainability achievements from the Association for the Advancement of Sustainability in Higher Education (AASHE). STARS, the Sustainability Tracking, Assessment & Rating System measures and encourages sustainability in all aspects of higher education.
Whitman's new Sustainability Manager, Sarah Williams, knows this certification was achieved thanks to the collaborative efforts of students, staff and faculty. "We are very excited to have received this certification from AASHE as a tribute to our continuous efforts to sustainability," she said, "even during the pandemic when being sustainable was more difficult."
Whitman College previously submitted two STARS reports, both with a certified Silver rating, and has gained points with each submission. The increase in points signifies that Whitman College is consistently including sustainability in its choices, programs, and operations. This Silver rating comes at a pivotal moment now that Whitman College has released its newest strategic priority: Environmental Justice, Sustainability, and Climate Action.
"I am pleased to see this Silver rating, which is reflective of Whitman's commitment to fostering a culture of social and environmental justice and our ambitions for furthering our sustainability programs," said Whitman President Sarah Bolton. "These values are important to our community, a priority for Whitman College, and are imperative for all of our futures. We are undertaking new efforts in sustainability planning this year, and look forward to making more progress in the years to come."
Using the STARS framework, Whitman College is able to showcase its sustainability practices and programs, as well as provide transparency into the initiatives undertaken by the College to support sustainable practices across campus. Along with participating in STARS, Whitman is also part of the We Are Still In movement and is a Second Nature Carbon Commitment signatory.
Moving Forward
"We are fully equipped with the expertise and resources to continuously improve our efforts, not just for STARS recognition, but for our community who considers sustainability an important facet of Whitman College's values," said Williams. "Completing this assessment has given us a roadmap of opportunities to earn a higher rating on our next submission and implement innovative sustainability solutions."
Whitman College's STARS report is publicly available on the STARS website.
About AASHE
AASHE is an association of colleges and universities that are working to create a sustainable future. AASHE's mission is to empower higher education to lead the sustainability transformation. It provides resources, professional development and a network of support to enable institutions of higher education to model and advance sustainability in everything they do, from governance and operations to education and research. For more information about AASHE, visit www.aashe.org.
For more information about the STARS program, visit stars.aashe.org.
Published on Sep 14, 2023