Marcus Amerman '81 Pushes Boundaries of Native American Beadwork
By Savannah Tranchell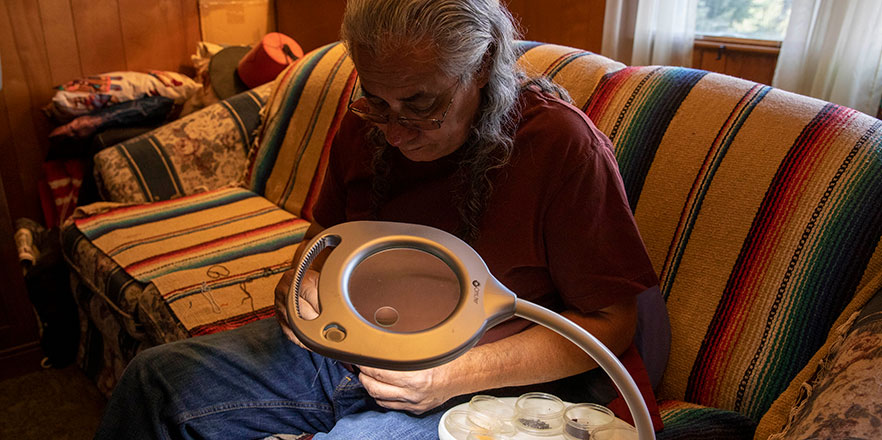 Marcus Amerman '81 is a unique melding of culture and circumstance.
Born in Phoenix, Arizona, to a member of the Choctaw Nation of Oklahoma and an Irishman, Amerman was raised surrounded by relatives who were members of the Hopi Tribe. Then his family moved to Pendleton, Oregon, home to the Confederated Tribes of the Umatilla Indian Reservation. Today, he lives with his elderly parents in Kooskia, Idaho, on the Nez Perce Indian Reservation.
It was in Arizona at around age 10 when Amerman's aunt, a Choctaw who married into the Hopi Tribe, taught him the techniques for traditional Native American beadwork.
And it was at Whitman College that Amerman first felt inspired to make art his career. His cultural background and Whitman education continue to influence his artwork, which is a combination of blood, upbringing and craft - while challenging assumptions about what it means to be a Native artist.
"The type of beadwork I do, it's a combination of Western realism and Indian color and geometry, so it's a melding of cultures - just like I am. It's natural for it to come out of me," Amerman said.
Published on Dec 16, 2019