Jerry Hillis '61 Happy to Support College that Supported Him
By Savannah Tranchell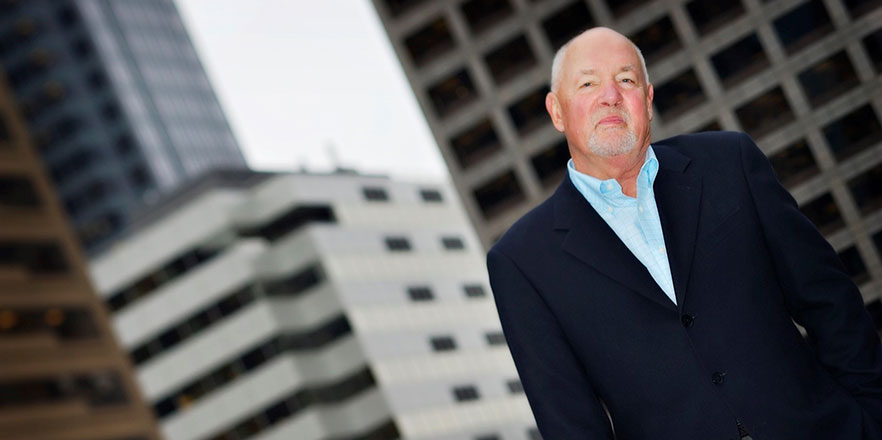 Jerry Hillis '61 knows the difference that scholarships can make for students.
One made a difference for him.
"I came from a very poor family," said Hillis. "I thought the only way I could go to college was on an athletics scholarship."
His high school guidance counselor, Gordon Scribner '42 — who went on to become a longtime dean of students and director of alumni at Whitman — encouraged him to look at Whitman.
"I said, 'I don't have any money,'" Hillis recalled. "And Gordon said, 'They'll take care of you.'"
Now a retired attorney and expert in land use and environmental law, Hillis is doing what he can to help the college take care of future students. One way is through donating from his individual retirement account (IRA). Donating directly from his IRA allows Hillis to support Whitman students as well as receive a tax benefit.
"I think people are motivated to try to improve institutions that they attended and are associated with. The one area in which you can do that is financial giving, depending on your means and your ability to do so," Hillis said. "The IRA is a convenient way to do that; it's worth considering if you have an IRA."
Hillis played on the football team for Whitman and continues to support athletics through the W Club. He's also a trustee emeritus and served two years as director of alumni after graduating from Whitman. He received the Gordon Scribner Award for Distinguished Service in 2010. In 2003, he was inducted into the Athletics Hall of Fame. He's sent two children and a grandchild to the college as well.
He's proud to be able to give back and support the institution and scholarships for students.
Published on Aug 22, 2019