RAPtivist Aisha Fukushima '09 to Return as Commencement Speaker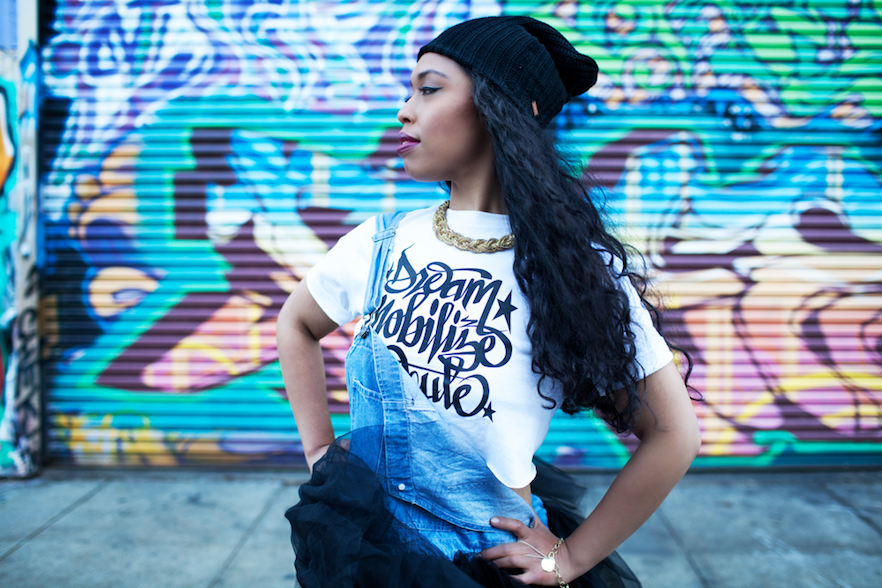 Acclaimed musician and performer Aisha Fukushima '09 will soon add another entry to her extensive list of accomplishments: serving as her alma mater's 2019 Commencement Speaker.

"Whitman was a space where I got to explore my leadership skills and build lasting bonds within a dynamic ecosystem of forward-thinkers," she said. "This May, I look forward to amplifying the chorus of supportive voices encouraging Whitman's next-generation leaders to take flight and inspire compassionate change-making in the world."
A professional singer, speaker and educator, Fukushima is the founder of RAPtivism (rap activism), a hip-hop project spanning 20 countries and four continents. As a public speaker, she combines the art of performance and lecture, linking themes such as global citizenship, empowerment and feminism with live musical performance.
Fukushima has shared the stage with the likes of The Isley Brothers, Christian McBride, KRS-One, M1 (Dead Prez), Boots Riley, Amadou & Mariam, and many more. A recipient of the World Trust's Global Hip-Hop Leadership Award, she recently toured in Nepal where she performed for over 40,000 people in solidarity with youth empowerment and activism. Her inspiring work has been recognized by the U.S. State Department, Oprah Magazine, the president of Estonia, LUSH Cosmetics, on cable television and by a host of international news outlets.
The daughter of music industry booking agents, she spent her childhood between Japan and Seattle, and by middle school was writing rap lyrics, poetry and stories to express herself and her political convictions. She earned the Claire Sherwood Memorial Scholarship and became a rhetoric and film studies major at Whitman, where she was also involved in the college's first ever Power & Privilege Symposium and WISE program (Whitman Institute for Scholastic Enrichment) to introduce low-income and first-generation middle school kids to college life.
Upon graduation, Fukushima received the coveted Watson Fellowship to further her study of global hip-hop traditions in India, Morocco, Senegal, South Africa, Denmark and the United Kingdom. The resulting album, RAPtivism, is the product of collaborations with 20 political hip-hop artists rapping in solidarity against injustice. Since then, she has continued to expand what she describes as the three main branches of RAPtivism: education, music and online community building. She is based in Philadelphia but travels throughout the country and globe for performances and worships.
"We are absolutely thrilled to bring Aisha back to Walla Walla as our Commencement Speaker only 10 years after her own graduation," said Whitman President Kathleen Murray. "What she has achieved in those intervening years speaks to the power of creativity and hard work with an exceptional liberal arts foundation. She is a phenomenal role model for our students and especially our graduates as they head off into the world to make their own positive mark."
Whitman's 133rd Commencement ceremony will take place Sunday, May 19 from 11 a.m. to 1 p.m. on the Memorial Building South Lawn.