New Whitman College residence hall named for Seattle Mariners' Chair John Stanton '77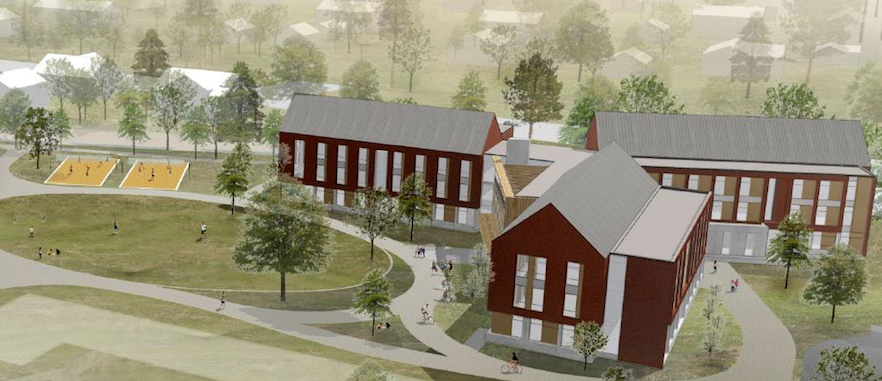 On Friday, the Whitman College Board of Trustees voted to name its newly constructed sophomore residence hall in honor of alumnus and cellular industry pioneer, John W. Stanton '77. The building will open in the fall of 2018.
Stanton majored in political science at Whitman, graduating in 1977. In 1979, he earned an MBA from Harvard University. Stanton and his spouse, Terry Gillespie, were pioneers in the wireless industry.
John led four of the top wireless operators in the United States over the last three decades: McCaw Cellular Communications; Western Wireless Corporation; VoiceStream Wireless, now T-Mobile USA; and Clearwire Corporation.
Stanton and Gillespie founded the investment firm Trilogy Equity Partners and Trilogy International Partners in 2006. They are also significant owners of the Seattle Mariners baseball team where John serves as Chairman and Managing Partner. Stanton also serves on the board of directors of Microsoft and Costco.
John sat on the Whitman College Board of Overseers from 1988 to 1993. He joined the Board of Trustees in 1993, serving as chair 2006-2008. Stanton also chaired Whitman's recent Now Is the Time Campaign, an eight-year effort that raised $165.7 million for the college. He retired from the Board of Trustees in 2015.
"John was active in the governance of the College for 27 years and with Terry, they have been generous supporters of Whitman College for three decades," said Whitman College President Kathleen Murray. "The impact of their philanthropy is seen in the curriculum, co-curriculum, in varsity athletics and in the quality of numerous buildings on campus. We are deeply grateful for the opportunity to be able to recognize their support in this way."
John and Terry have two sons, Timothy and Patrick, and live in the Seattle area. Patrick '18, is completing his undergraduate program on Whitman's 3-2 Engineering Program at Columbia University.
In February 2016, the Whitman College Board of Trustees approved a plan to build a new residence hall for sophomore students and an adjacent dining hall. Whitman College students live on campus for two years to help build the learning and living community. Whitman built its last new residence hall in 1969; since then, the college's enrollment has grown from 1,100 to 1,500. In recent years, sophomore students have occupied 20 interest houses and other small residences spread across campus.
To bring these sophomore students together, the Whitman College Board of Trustees contracted with Zimmer Gunsul Frasca Architects of Portland, Oregon, to design the new facilities. Building began in the summer of 2017, and the residence hall is slated to open August 2018 in time for the new school year. Cleveland Commons, named for longtime Dean of Students Chuck Cleveland, who retired in 2017, will serve its first meals shortly thereafter.
Stanton Hall contains three wings with three floors each, a mix of double and single rooms, meeting spaces, games rooms, kitchens and lounges. The hall will house 150+ students. Designed to meet LEED certification, the hall features natural lighting, natural ventilation, water-cooled equipment, LED lighting, water conservation and energy monitoring systems.