Whitman ranked best liberal arts college in the Pacific Northwest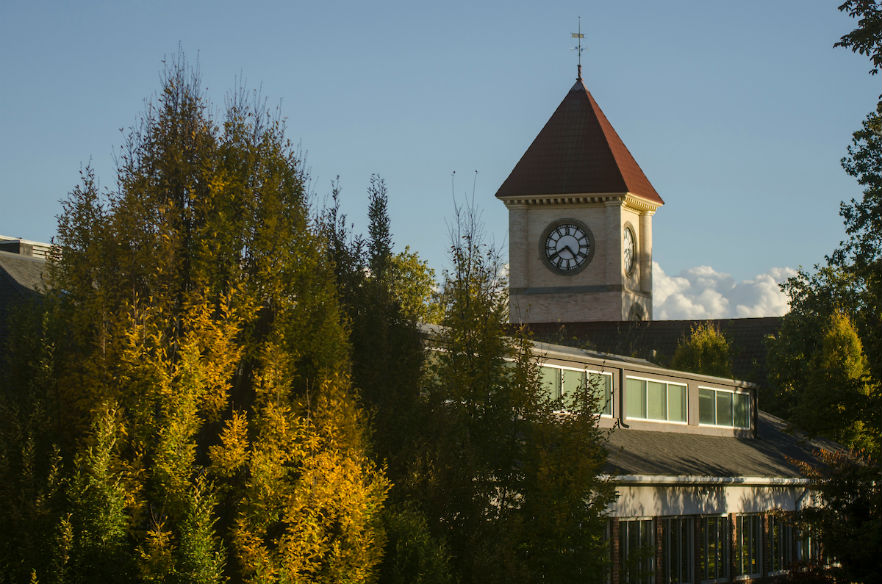 In its annual "Best Colleges" rankings release, U.S. News and World Report awarded Whitman College an overall ranking of 41 among the nation's liberal arts colleges. Whitman College shares the 41st spot with Dickinson College and Soka University of America. Released in September, this year's ranking is on par with the college's previous performances: Whitman earned spot 40 in 2015, 37 in 2014, and 41 in 2013.
"While rankings are only part of the story, we are certainly proud to be continually recognized as one of our country's top liberal arts colleges," said Whitman College President Kathleen Murray. She credits the college's high retention and graduation rates—which heavily influence a college's overall ranking—to Whitman faculty and staff members.
Whitman reported a 79 percent graduation rate last year and retained 94 percent of its first years, an indicator of student satisfaction. Whitman also ranked high when it comes to reputation among high school counselors.
Viewed by region, the rankings reveal Whitman College as the top liberal arts college in the Pacific Northwest. Tacoma's University of Puget Sound tied for 70. Oregon's Willamette University also made the list, ranking 72. Portland's Lewis & Clark College and Reed College tied for 87.
The U.S. News and World Report ranking is one of many accolades Whitman College receives each year. The college is continually recognized as a "Best Value College" by The Princeton Review and a top college by Washington Monthly. Whitman also stood out in this year's Princeton Review rankings for having the most accessible professors, the best classroom experience, best quality of life, best residence halls and students who really love their college.
Published on Sep 14, 2016