Crews break ground on new indoor batting cages at Borleske Stadium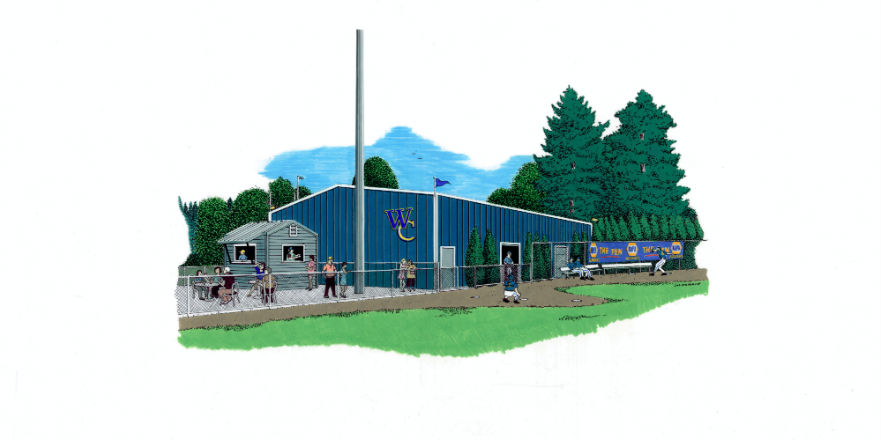 There will soon be a place for local baseball players to practice their batting, no matter what the weather is like, thanks to new indoor batting cages currently under construction at Walla Walla's Borleske Stadium.
The new facility will be used year-round by the Whitman College Men's Baseball Team, the Walla Walla Sweets, and elementary and middle school students who attend camps at Borleske Stadium.
Indoor cages will allow hitters to practice in any weather and at any time of year. The lit facility will also allow for practice after sundown, which is common during the fall and early spring.
The encompassing structure for the indoor cages will be made of steel, which is durable and weather-resistant. Inside, there will be three hitting tunnels with raised pitching areas made of clay.
The netting inside the new facilities will roll back allowing for a full turf space for defensive work or three open bullpens. This allows pitchers and hitters to train together.
Whitman College Men's Baseball Head Coach Brian Kitamura says that, with the turf indoors, the team will be able to do a lot defensively: hit ground balls, have pitcher fielding practice and work on position fundamentals with specific groups. It will also allow large groups of school-age players in the space during clinics and camps.
"Having this space available for practices, camps and clinics is phenomenal," said Kitamura. "We will be able to do so much more with our players and the community. This upgrade to Borleske Stadium—on top of the improvements made over the past few years—make it one of the top venues in our region and all of NCAA Division III baseball."
Gifts from Whitman alumni families provided the funding for this facility, which is due to be completed in November.