Whitman mentor program matches school kids with college students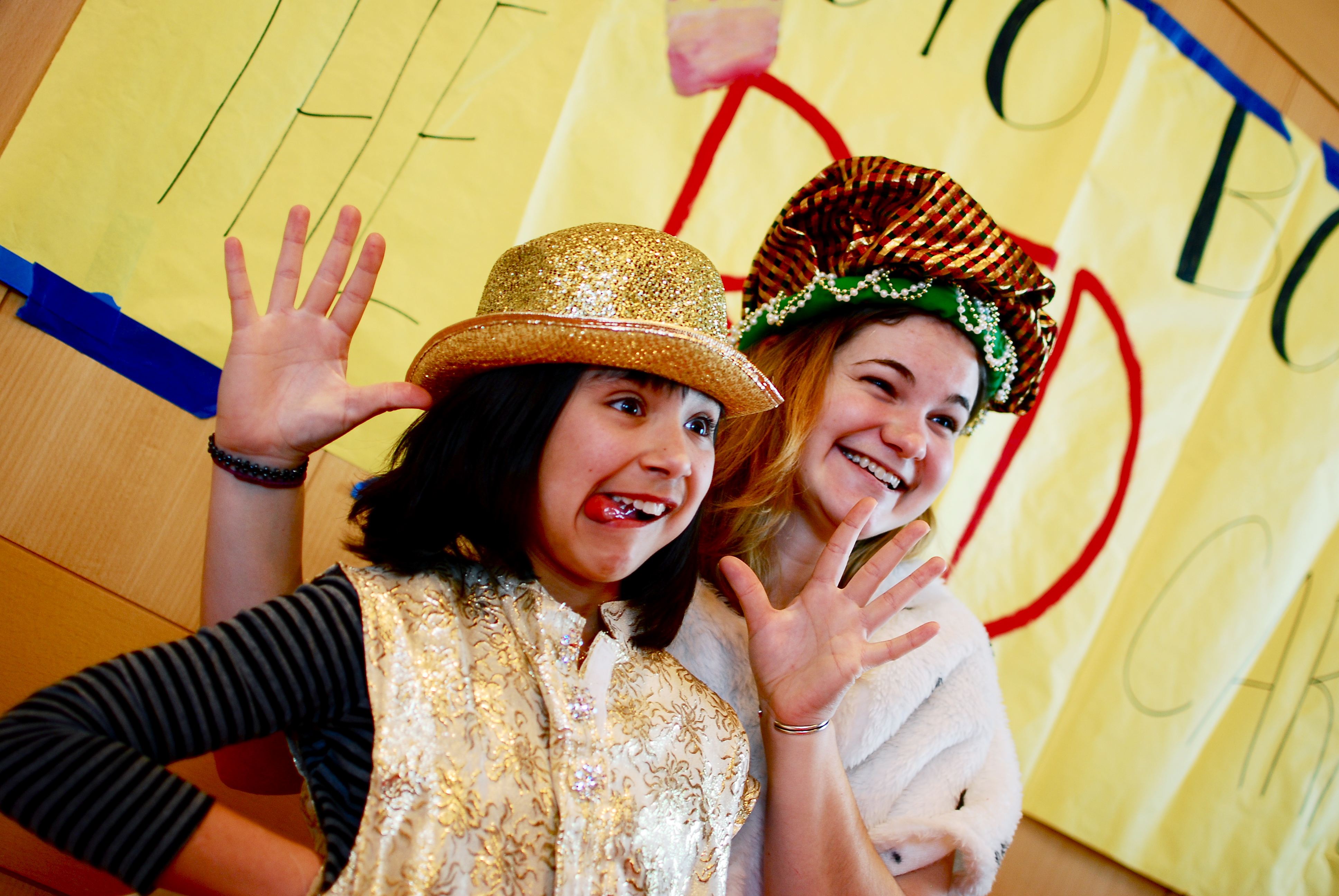 Elizabeth Wierenga-Lee '11 plays dress-up with her mentee.
More than 150 local elementary and middle school students who have been paired with Whitman student mentors got an extra bonus last week – a visit to campus for a carnival celebration.
The young students visited the Whitman campus Feb. 11 for the 2011 Mentees to Campus Day, an annual event that features a mini-carnival and gives the mentors and mentees a chance to have some fun.
The event is hosted by the Whitman Mentor Program, which matches Whitman students with at-risk children in the Walla Walla school district. Each Whitman student participant is paired with one child, in cooperation with the child's teacher and intervention specialist. The mentoring takes place weekly during the child's lunch period.
Many mentors, like Noah Lerner '12 stay with the same child throughout their Whitman careers. "I've really enjoyed getting to know my mentee and spending a little time playing with him each week. It's only an hour a week, but the rewards have been tremendous. I am constantly amazed at how much he makes me genuinely laugh," said Lerner.
The carnival offers a chance for mentors and mentees to bond in a new environment, gives mentees a glimpse of life on a college campus and is a great opportunity for both mentor and mentee to simply have fun.
This year, the two-hour carnival was staged in Reid Campus Center. Outdoor games, a bouncy castle, hoop shoot and arm wrestling were just a few of the activities available to attendees. Nearly 50 volunteers helped assure the event ran smoothly, from setting up the carnival to manning the popcorn booth and bouncy castle. Closing the day, one of Whitman's singing groups and the Dance Team performed for the crowd.
Mentor Sarah Ringold '11 has participated in Mentees to Campus Day three times. "It has been a great way to increase the bond and trust between my mentee and me. It gives us some new activities to do, which gives us more to talk about both before and after the event. I hope that it also makes them think that college is really cool and that they make their goal to get there some day."

"The kids really enjoy getting to see a part of our life," Lerner said. "They tell us so much about theirs, but they don't get to hear or experience much of ours back. Mentee to Campus Day allows them to feel like they are of special importance to their mentor; worthy of being invited over to OUR school to play."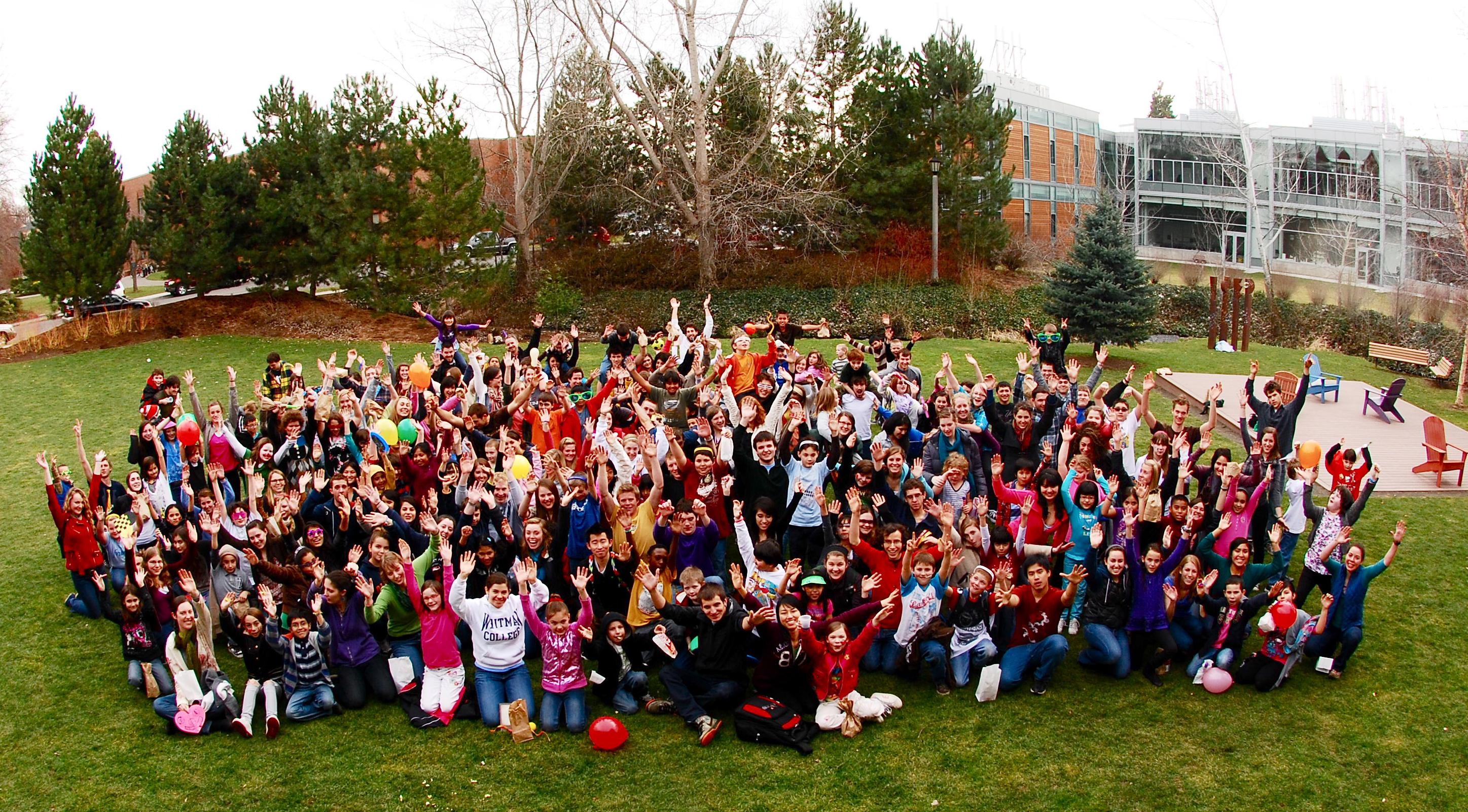 Mentees to Campus Day 2011, Group Photo.
Published on Feb 11, 2011