South Asian & Middle Eastern Studies
MAKE A GLOBAL DIFFERENCE
See the world through many lenses.
With the South Asian and Middle Eastern Studies (SAMES) major at Whitman College, you'll take a deep dive into the history, politics, literature, art and religions of the region. It's a flexible major that will allow you to make insightful connections between subjects, countries and cultures. Led by creative, innovative faculty, the South Asian and Middle Eastern Studies program offers a holistic, challenging and global educational experience. If you're considering a future in these influential parts of the world, the SAMES major can give you the cultural understanding to be successful.
3 Reasons to Study South Asian & Middle Eastern Studies at Whitman
Interested in South Asian & Middle Eastern Studies?
We'd love to send you information, including more on academic majors and student life at our beautiful campus in Walla Walla, Washington.
Elle P., South Asian and Middle Eastern Studies major
"I'm a firm believer that education should be holistic, challenging, and global, and the SAMES major checked all those boxes. I can take History, Religion, Politics, Art History, Film and Media Studies, etc., and they all count toward my major."
Our Whitman Student Voices Blog
Courses in South Asian & Middle Eastern Studies
See just a few of the fascinating courses you might take.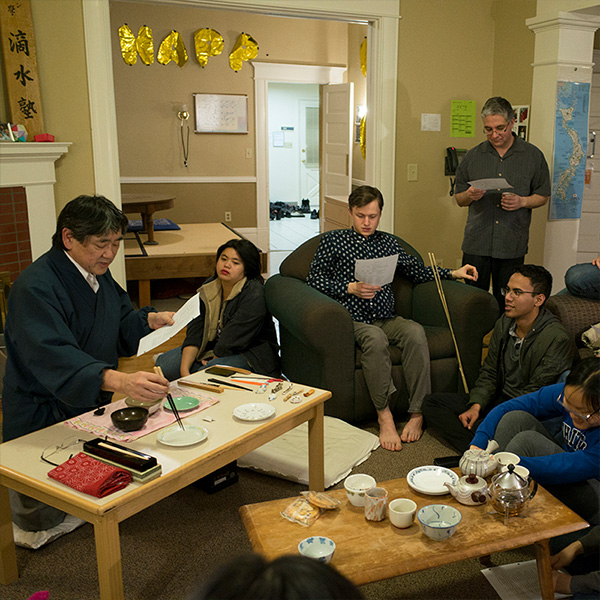 Amazing Experiences You Can Pursue
Work with faculty as a research assistant. Engage with sources and materials that you might not ever see in the classroom. Research assistants do valuable work like researching sources, writing literature reviews and creating annotated bibliographies. Learning alongside elite scholars will help you grow as a student and a professional.
Grow your language skills. Many Whitman SAMES majors do summer language immersion programs as part of their studies. During these programs, you'll have the chance to do intensive study of a language relevant to your area of interest while immersing yourself in contemporary culture by living with a host family.
Gain real-world experience. Internships give you an opportunity to apply what you've learned in the classroom, explore career fields, develop job skills, and expand your network. Whitman offers a variety of internship grants. Past SAMES majors have interned with the U.S. Senate Foreign Relations Committee, the Japanese Consulate and more.
In the South Asian and Middle Eastern Studies program, you'll use the insights of different disciplines like history, politics, religion, art history, and more to better understand and engage in discussions about issues in South Asia (the region between the Himalayas and the Indian Ocean) and the Middle East (the region around the southern and eastern shores of the Mediterranean). You'll learn to identify and interpret important ideas, assumptions, and debates that are central to studying, living in or working in South Asia or the Middle East.
Studying South Asian and Middle Eastern Studies gives you a global perspective on world history and culture. You'll gain insight into critical regions of the world while honing valuable cross-cultural skills. You'll learn to analyze issues from a variety of viewpoints. And you'll strengthen your research and writing skills with a focused senior thesis project and optional research experiences with faculty. It's a exciting major that can take you places—in the world and in your career.
South Asian and Middle Eastern Studies careers are wide-ranging and inspiring. With a strong foundation in liberal arts, you'll be prepared for careers in areas like international business, foreign relations, education, government and more. South Asian and Middle Eastern Studies majors teach English abroad, work as translators, have positions at the U.S. Department of State, and work in foreign or stateside companies as administrators for international projects. The opportunities are endless.