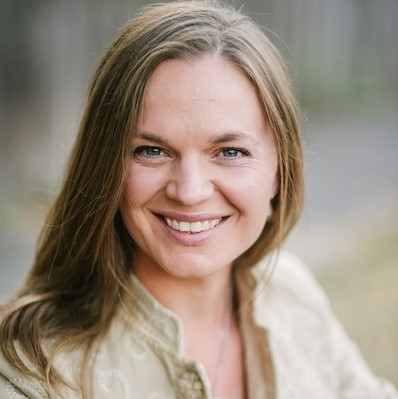 Associate Professor of Sociology and Garrett Fellow
Education
B.A. Bowdoin College, 2004
M.A. Brown University 2010
Ph.D. Brown University 2013
Areas of Interest
Environmental Sociology
Environmental Health and Justice
Sociology of Disasters
Sociology of Risk
Research Methods
Science and Knowledge
Urban Sociology
Civic Engagement and Participation
Medical Sociology
Social Movements
Biography
Alissa Cordner is Associate Professor of Sociology and Garrett Fellow at Whitman College. She received her PhD in sociology from Brown University in 2013. At Whitman, Alissa teaches courses in Sociology and Environmental Studies, including Social Problems, Environmental Sociology, Environmental Health, and Environmental justice.

Alissa's research focuses on environmental sociology, the sociology of risk and disasters, environmental health and justice, and politics and participation. She is currently working on three projects: the social and political aspects of wildfire risk management, farmers' experiences with environmental risks, and the social and scientific discoveries of perfluorinated chemicals.

Her 2016 book, Toxic Safety: Flame Retardants, Chemical Controversies, and Environmental Health, examines how environmental health risks are defined and contested, in the face of unavoidable scientific uncertainty and competing, powerful stakeholders. Drawing on in-depth qualitative research on a controversial class of chemicals used as flame retardants, Toxic Safety shows that stakeholders' strategic interpretations and presentations of scientific rationality, uncertainty, and evidence directly impact environmental and public health.

Alissa has published articles in Environmental Sociology, The American Journal of Sociology, Health Affairs, Social Movement Studies, Environmental Science & Technology, Teaching Sociology, and Social Science & Medicine. She has also collaborated with a team at Brown University and New York University on a multi-sited collective ethnography in Providence, RI. Their 2014 book, The Civic Imagination: Making a Difference in American Political Life, focuses on civic engagement in Providence, Rhode Island.

Alissa grew up in Oregon's Willamette Valley. She attended Bowdoin College and majored in Sociology and French. After graduating, she taught English and History courses at a University in France, worked as an environmental organizer in Oregon, and spent two years working in youth wilderness programs in Oregon, Washington, and Idaho. She is thrilled to be back in the Northwest.