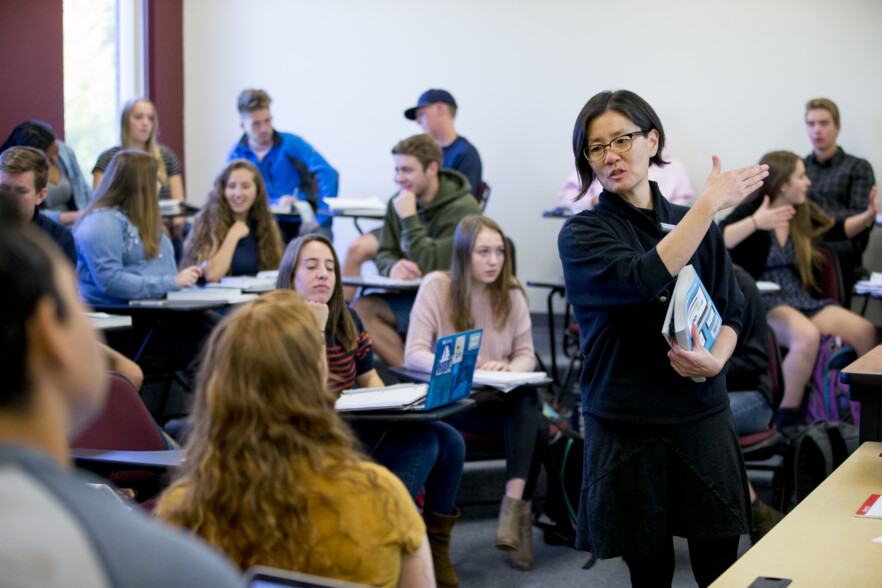 Why Should You Study Sociology?
Do you want to understand how our identities, everyday interactions, and local and global social patterns matter in the tech industry, politics, families, health, media, the arts, law and criminal justice systems, schools, social movements, our connection to nature and the built environment, and many other areas? Do you have a passion for understanding intersecting social inequalities in terms of race, class, gender, ability, sexuality, and age? Are you intrigued by how social networks and group dynamics impact our individual decisions? If you find yourself seeking answers to these questions, and if you are interested in how your own personal story influences and is influenced by our social, cultural, and natural contexts, then you will find sociology courses at Whitman to be intellectually and personally fulfilling.
Whitman Sociology Courses of Study
At Whitman, you can major in sociology or sociology-environmental studies. You can also minor in sociology. We require core courses in introductory sociology, social theory, social research methods, and a year-long senior thesis sequence (with additional courses for students majoring in environmental studies-sociology). Elective courses cover topics including gangs, families, disasters, big data, economic systems, race, and community-engaged research in Walla Walla, among others.
Gain Sought-After Skills as a Sociology Student at Whitman
Through coursework in sociology, including the rigorous senior thesis project, you will gain sought-after skills that transfer to careers in many fields. These skills include:
Quantitative and qualitative data collection and analysis skills, including software applications
Written and oral communication skills
The ability to manage multi-stage projects
Research collaboration skills (including ample opportunities to conduct research with faculty and with Walla Walla organizations)
Enhancement of civic engagement and community development skills fostered by connecting what you're learning to internships, study abroad experiences, volunteer work, and even your own personal relationships
Sociology and sociology-environmental studies majors comprise one of the most diverse majors on campus in terms of student composition. And if all of this was not enough, it is also safe to say that the Whitman Sociology Department, by virtue of our collective understanding of the importance of ritual, social cohesion, and networking, has the best social gatherings on campus (and on virtual platforms, too)!