News from the Psychology Department
---
Prof. Chanel Meyers has joined the permanent faculty in our department. Welcome, Chanel!
---
Prof. Stephen Michael has been promoted to Senior Lecturer. Congratulations, Stephen!
---
In May of 2020, the psychology faculty recited an ode to the graduating psychology majors (mentioning each student by name). Even the Covid-19 lockdown could not stop the traditional champagne toast to the seniors.
---
Where Healthcare Takes Place: The Role of Evidence-Based Design

How does the physical appearance of healthcare buildings affect patient's judgments of expected healthcare? How does the interior design of doctors' and therapists' offices influence clients' perceptions of the healthcare providers? How much does the healthcare environment impact such mental process as perceived control, social support, and desirable distractions, and does that affect patients' stress and perhaps even their treatment outcomes?

Environmental and cognitive psychologist Dr. Ann Sloan Devlin is the May Buckley Sadowski Professor of Psychology at Connecticut College. She has authored numerous articles and chapters, as well as six books, on the psychology of healthcare environments and research methodology. She is also a former editor-in-chief of the journal Environment & Behavior

September 12, 2019, Olin Auditorium
---
Prof. Nancy Day has joined the permanent faculty in our department. Welcome, Nancy!
---
Fourteen psychology majors and three professors traveled to the annual meeting of the Western Psychological Association, April 24-28, in Pasadena, CA. Presenting research were seniors Stacey Amezquita, Katie Davie, Sarah Higdon, Ben Johns, Caroline Karschney, Nathan Kruger, Mariah Ng, Lee Pollard, Athen Reid, Leah Shaffner, Jesse Sindelar, Natalie Thiel, Ashley Weibel, and Catherine Yang, as well as professors Wally Herbranson, Matthew Prull, and Lauren Berger.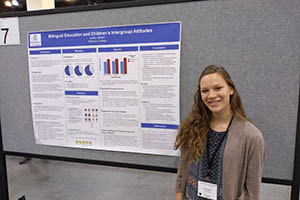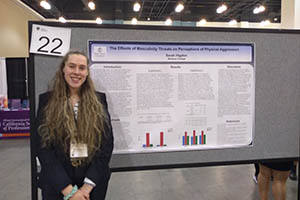 ---
Studying Animal Brain and Behavior Outside the Box: Epileptic Sea Lions, fMRI Dogs, Dead Dolphins, and Extinct Marsupials

Studies of brain and behavior typically examine undergraduates and inbred rodents in artificial situations. But do such studies explain motivated behavior in real world situations? Visiting Educator Dr. Peter Cook described his efforts to broaden the range of species and contexts included in neurobehavioral studies.

Tuesday, October 16, 2018
Olin Auditorium
---
---
.
---
Erin Phalke has been awarded tenure and promotion to Associate Professor. Congratulations, Erin!
---
Pavel Blagov has been awarded tenure and promotion to Associate Professor. Congratulations, Pavel!
---
Wally Herbranson and 22 psychology majors travelled to the annual meeting of the Western Psychological Association, April 30-May 3, 2015, in Las Vegas, NV. Presenting research were Wally Herbranson, Jade Anderson, Jyotica Barrio, Aislyn Booth, Ellen Cambron, Nicolette Carnahan, Kelly Chadwick, Kate Coll, Morgan Einwaller, Hannah Frankel, Devyani Gupta, Andi Horwege, Lachlan Johnson, Dane Kawamoto, Kaileen Kersting, Courtney Lawless, Morgan Lawless, Paul MacGowan, Fabiola Ochoa, Serena Sanders, Mats Sanyer, Melissa Shaffer, and Molly Streeter.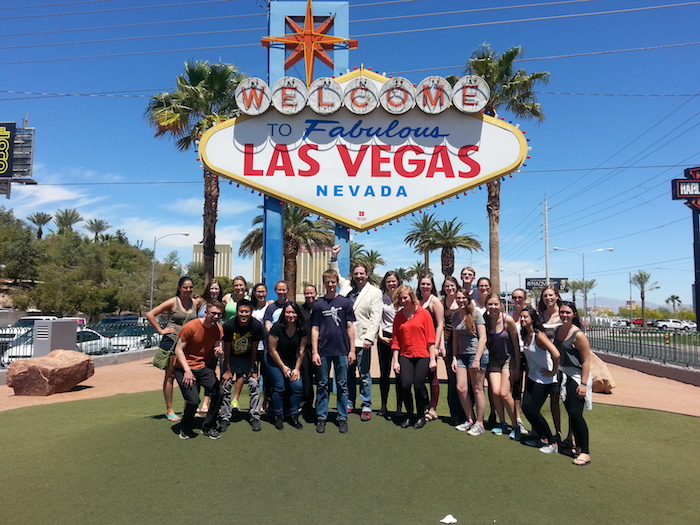 ---
Thirteen senior psychology majors and two faculty members presented research at the 94th annual meeting of the Western Psychological Association, April 24-27. 2014, in Portland, OR: Kate Benjamin, Kalen Bergado, Rachel Cline, David Fleming, Matty Jullamon, Nayomi Kanz, Beverly Li, Jadelyn Martinez, Sara Mecca, Alan Pugh, Kristi von Handorf, Lyla Wadia, Bella Zarate, Wally Herbranson (faculty) and Matthew Prull (faculty).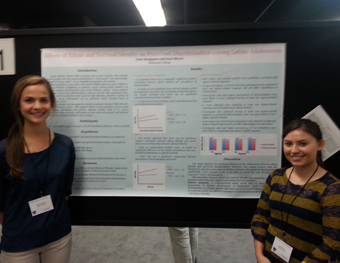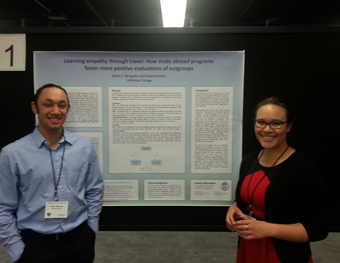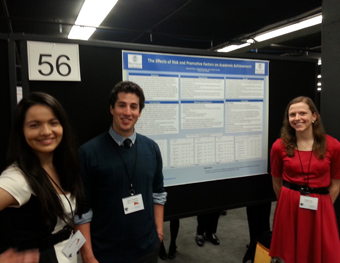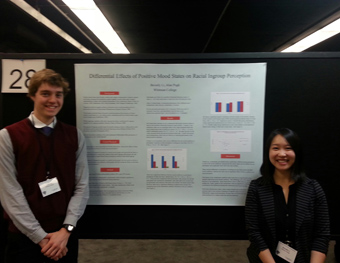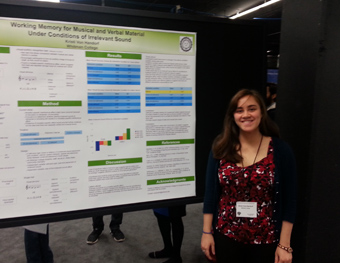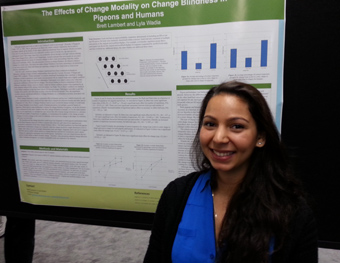 ---
Brooke Vick was awarded the 2014 Robert Y Fluno award for distinguished teaching in the social sciences. Congratulations, Brooke!
---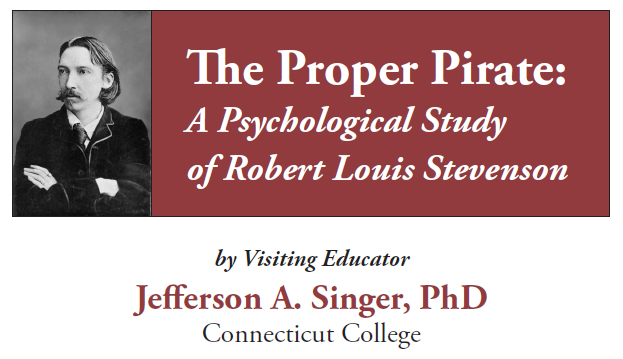 On April 10-11, 2014, psychology professor Jefferson A. Singer from Connecticut College visited Whitman to present his work in the field of psychobiography in a public lecture titled "The Proper Pirate: A Psychological Study of Robert Louis Stevenson." Prof. Singer also presented his work on self-defining memories and personality to the students in Prof. Blagov's course on personality, and he met with psychology majors to share his knowledge and advice about careers in the field. Whitman College's Visiting Educator Program provided support for Prof. Singer's visit.
Prof. Singer earned his BA from Amherst College and his PhD from Yale University. His research concerns self-defining memories' importance to personal identity. He is also a practicing clinical psychologist. He has published numerous research and theoretical papers and five books on personal memory and the use of memories in psychotherapy. He received the Society for Personality and Social Psychology's Henry Murray Award for distinguished contributions to the study if lives and the Society for Theoretical and Philosophical Psychology's Theodor Sarbin Award for achievement in narrative psychology.
---
Psychology majors Grace Birkenbuel, Julianne Masser, Vy Cao-Nguyen, Morgan Caverhill, Lian Caspi, Kelly West, Alejandro Fuentes Mena, Kayla Sua, Jed Jacobson, Leland Matthaeus, Robyn Metcalfe, Johanna Otico and Amy Vo, along with Associate Professor Wally Herbranson and Visiting Assistant Professor Sherry Serdikoff, presented research at the 93rd annual meeting of the Western Psychological Association in Reno, NV, from April 25-28, 2013.