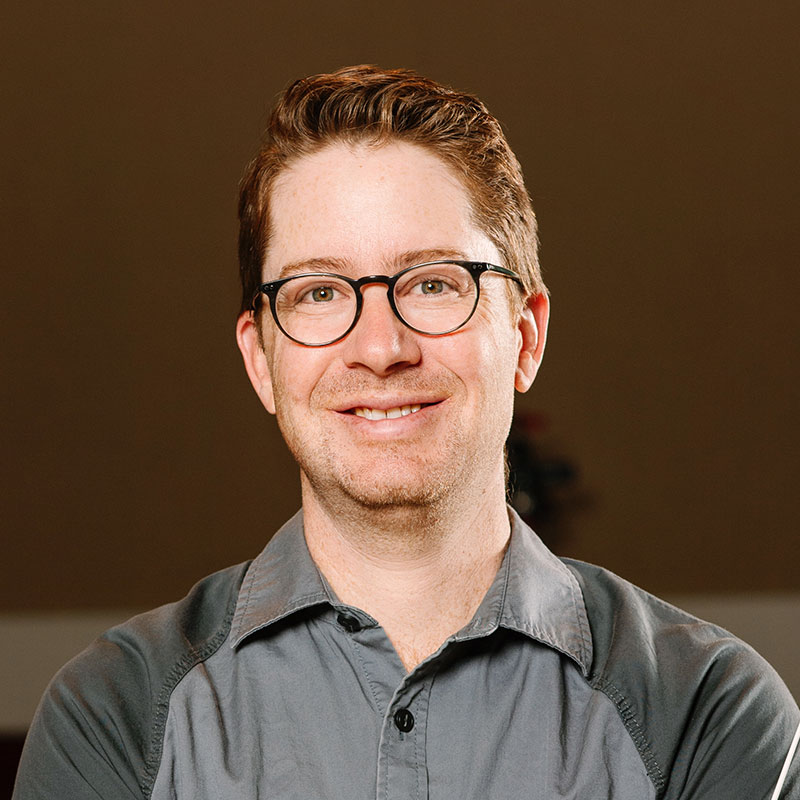 Associate Professor of Music, Paul Garrett Fellow
Hall of Music 216

509-527-5595
Areas of Expertise
American Orchestra (1850-1950)
Film Music
Performance Practice
Orchestral Conducting
Orchestral Transcription
Music History Pedagogy
Classical Canonization
Dr. Paul Luongo is an Associate Professor of Music and Paul Garrett Fellow at Whitman College, where he teaches music history and directs the Whitman Orchestra. Active within the Walla Walla music community, Luongo served as the music director of the Walla Walla Symphony Youth Orchestra from 2014 to 2022. He is also the principal guest conductor for the Walla Walla Symphony, leading concerts that include their annual Youth and Family Concerts. In the greater Washington region, Luongo serves as an orchestra clinician and adjudicator. He is active in the Washington Music Educators Association having conducted the Whitman Orchestra at the WMEA State Conference (2018) as well as the Jr. All-State Orchestra (2019). Beyond Washington State, Luongo is an active guest conductor having worked with various institutions including the University of Idaho, Florida State University, Messiah College, Carthage College, and Anne Arundel Community College. Prior to his time in Walla Walla, he served on the faculty at Valencia College in Orlando, Florida. ​

Paul Luongo received his undergraduate education at Stetson University. At the Florida State University, he received advanced degrees in orchestral conducting and musicology. During his time at Florida State, Luongo served as an assistant conductor of the University Philharmonia and the University Symphony Orchestra. In addition to his work with larger orchestral ensembles, Luongo also conducted chamber groups such as the New Music Ensemble. He is an advocate of new music composition having directed the world premieres of works such as of Ashes and Dust by Carlos Velez and The Theory of Everything Suite by John David Earnest. Dr. Luongo has also worked to bring back neglected musical treasures such as his American premiere of Emilie Mayer's Faust Overture.
Paul Luongo is a member of the American Musicological Society, Society for American Music, Washington Music Educators Association, National Association for Music Education, and College Music Society. His membership in the College Orchestra Directors Association includes leadership roles (President, 2016) for the Western Division.
M.M. Performance: Conducting (Orchestral Emphasis)
The Florida State University
2006
M.M. Historical Musicology
The Florida State University
2006
B.M.E. Music Education (Instrumental Emphasis)
Stetson University
2003
Dr. Luongo's primary scholarly interests consider the development of the American orchestra in the nineteenth century. He has presented at various national and international conferences, including the College Music Society, College Orchestra Directors Association, Nineteenth Century Studies Association, Society for American Music, and Society for Eighteenth-Century Music. Luongo has contributed to Haydn and His Contemporaries (Steglein Publishing, 2011) and The New Grove Dictionary of American Music, 2nd edition. Other projects include the publication of select orchestral arrangements by Chicago Symphony Orchestra founder Theodore Thomas for publication by A-R Editions in their Recent Researches in American Music and Special Publications series. Through his work with A-R Editions, Luongo has reintroduced music that was exceedingly popular with nineteenth-century audiences, yet had not been heard in over a century.