What Our Alumni Say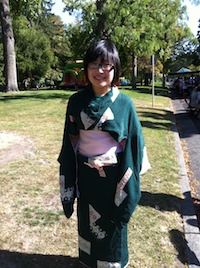 "I agree with Elif Shafak, a Turkish author, that if we stay inside our social and cultural cocoons for too long, 'our imagination might shrink, our hearts might dwindle and our humanness might whither.' To widen my horizon and develop an understanding of cultural practices different from my own, I chose Japanese literature and film courses at Whitman. The classes were rewarding in that I was challenged to decipher complex and multifaceted texts, deconstruct ideas that I took for granted, and examine the human condition in its complexity and contradiction. I read works by atomic bomb survivors who utilized imagination as a call for peace, for recovery, and for meaning. I also read works that attempted to alter history and reconstruct a national narrative that made economic sense for postwar Japan. I watched postwar Japanese films in bulk that made me realize how films have the capacity to visually capture unspoken elements of suffering and of desperation. Learning about World War II in history books was different from experiencing aspects of it via fiction, where storytelling enabled the same information to sink into my bones in compelling ways.
"Imagination and empathy were the major takeaways from my Japanese literary study. I engaged with the characters in the texts; I tried to understand their worlds, their experiences, their emotional states, their sources of anguish, and their measures of triumph; the very act of taking another person's perspective, albeit a fictional character, expanded my capacity to sympathize with other human beings. Empathy will be immensely important in my medical career. Treating patients as individuals – taking biological, psychosocial, and ethical aspects into careful consideration – is crucial to me. Additionally, literary study allowed me to experience life vicariously. With each text that I read, I mentally parsed it to pieces, generated questions, made connections between seemingly disparate concepts, and then assembled the pieces back together in hope of having generated nuanced meaning out of the rich experience. In the process, I transformed a little. My intellectual horizon broadened. I could better see and imagine human complexity. I grew wiser, more open-minded, and more aware of and sensitive to hardships of the human condition. "
– Ann Chen '14, Clinical Research Coordinator, UCSF, will attend medical school in Fall 2017 (Film and Media Studies major, minors in Chinese and Psychology)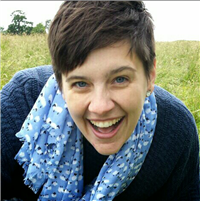 "Through studying abroad and through the Japanese professors, students and language assistants, I have met many of my best friends and most influential mentors at Whitman. I've been cared for by the most generous host family in Kyoto; I've gotten to explore parts of Walla Walla previously unknown to me when I acted as a guide for others; I've broadened my understanding of my major thanks to a welcoming and hardworking artist and professor on my study abroad program.
"Minoring in Japanese at Whitman resulted in so many unexpected, exciting twists and turns in my time at Whitman and my life. Because I studied Japanese at Whitman, I became a Resident Assistant of an interest house I loved, and eventually a Resident Director, two experiences I value and treasure immensely. Right after graduation, fueled by a desire to continue finding and building communities abroad, I taught English in China. And now, in perhaps a more straightforward step, I'm teaching English in Japan, where I can finally put those Japanese language skills to use daily. My current students, just like the people in the Japanese language department, continue to challenge and inspire me. I feel I gained much more than a language by studying Japanese at Whitman; I gained global communities and connections that are irreplaceable."
– Sara Portesan '13, English Teacher, ECC Foreign Language Institute, Japan (Art major, Japanese minor)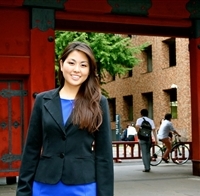 "As a high school Japanese language teacher, it is by no means a stretch to say that my experiences studying Japanese at Whitman have directly impacted my career. Through classes taught by passionate and knowledgeable faculty, I not only learned vocabulary, grammar, and kanji characters, but I also discovered how to study a language, which is a skill that I now strive to teach my own students. I was also allowed to serve as a TA for Japanese classes, an experience that has continued to shape my current teaching philosophies.
"Beyond developing proficiency in the language, I am most thankful for the critical perspective that came from researching and understanding Japanese culture. I grew to rethink my assumptions about Japanese society and to ask questions that lead to the 'bigger picture.' These critical thinking skills helped me to carve out my academic interests and were invaluable when I later pursued my Master's degree at the University of Tokyo. In addition, studying abroad on the AKP program was an experience that was almost too incredible to put into words. For an entire academic year, I was given the opportunity to live with a Japanese family and experience daily life in Kyoto, and I met friends from other colleges and from Doshisha University whom I am still close with to this day.
"Lastly, through the Japanese department and especially after living in the TEK, I found a certain sense of identity in my path at Whitman and was fortunate enough to be part of a community of Japanese language learners that spans many generations of Whitman students. I was mentored and challenged by my professors and peers alike, and through both my successes and mistakes, I gained many valuable life lessons that I still reflect on today. I am forever grateful to Takemoto Sensei, Shigeto Sensei, and Johnson Sensei for patiently encouraging and inspiring me to strive towards becoming a better academic, a better teacher, and a better person."
– Christina Tamaru '12, Japanese Language Teacher at Punahou School, Honolulu, Hawaii (Asian Studies major, Japanese minor)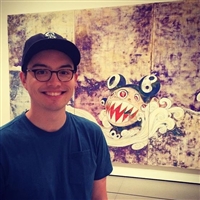 "I knew early in my time at Whitman that I was going to major in Art History. But, at the urging of a friend, I decided to enroll in Intro Japanese both due to my own interest in Japanese film and as a way to supplement my primary studies in Art History. I continued my Japanese studies throughout my time at Whitman, studying abroad at Kansai Gaidai University during my junior year and ultimately writing my undergraduate thesis on Akira Kurosawa and Takashi Murakami. Studying Japanese alongside Western Art History provided different lenses for approaching Art History, which I think strengthened my grasp of the subject on the whole and helped give depth and perspective to my primary coursework. In addition, working with Takemoto sensei in the (at the time) new Chikurakken and Japanese gallery helped spur my interest in art galleries, the field that I am currently involved in.
"Going beyond my academic interests, I think the most important result of my taking Japanese at Whitman was gaining the perspective to identify and acknowledge other ways of seeing and thinking. In-depth study of another culture (and especially spending time in a foreign country) got me out of my normal routine and helped me realize that there are a variety of different ways of approaching the world, my own being one possible viewpoint among many. I think this recognition (and celebration) of other cultures/diversity of thinking is one of my main takeaways from Whitman, and is particularly valuable in the current political climate.

"Overall, studying Japanese at Whitman helped deepen my understanding of my primary coursework while helping me see and understand other ways of thinking, perspective that I use to this day."
– Ian Gill '11, Registrar at the Dolby Chadwick Gallery, San Francisco, CA, and M.A. Candidate in Museum Studies at San Francisco State University (Art History and Visual Culture Studies major, Japanese minor)