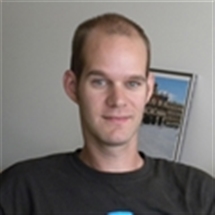 Associate Professor (Organic Chemistry) and Department Chair
509-527-5207 (phone)
509-527-5904 (fax)
Professor Juhasz joined the Chemistry Department in 2009 and he teaches courses in Organic Chemistry, Advanced Synthesis Techniques, and Physical Organic Chemistry. Before coming to Whitman, he taught as a visiting faculty member at Colby College and at Allegheny College, and received his Ph.D. in chemistry from the University of California, Riverside, where he worked with carborane anions and the world's strongest acids as a graduate student in the lab of Professor Chris Reed. Professor Juhasz received Whitman College's A. E. Lange Award for Distinguished Science Teaching in 2015.
Professor Juhasz's team of student researchers at Whitman investigates ways to prepare new molecules constructed from a stable core cluster of boron atoms. These molecules have potential uses as drugs and for specialized imaging techniques in medicine, as catalysts for industrially-important chemical reactions, and in advanced optical and electronic materials.
Mark enjoys running, biking, cooking, and spending time with his family.