SOLVE BIG PROBLEMS
Discover science that's elemental.
With small classes, a hands-on approach to learning, and faculty who have a strong dedication to teaching and vibrant research agendas, Whitman College is one of the best colleges in the Northwest for Chemistry majors. At Whitman, you'll learn from amazing professors who will help you develop the science skills to solve real-world problems. Starting with your very first Chemistry class, you'll get practice with state-of-the-art scientific instruments and lab equipment. And you'll put that learning into practice with independent research and plentiful out-of-class learning opportunities that will prepare you for graduate school or an exciting career in the sciences.
3 Reasons to Study Chemistry at Whitman
Interested in Chemistry?
We'd love to send you information, including more on academic majors and student life at our beautiful campus in Walla Walla, Washington.
Kathryn W., chemistry major
"I cannot overstate how instrumental the Chemistry professors have been in my undergraduate education. Without the high caliber of professors and research experience, I likely would not have chosen to major in Chemistry. They care about their students both as budding chemists and as people: athletes, musicians, actors and community members."
Our Whitman Student Voices Blog
Courses in Chemistry
See just a few of the fascinating courses you might take.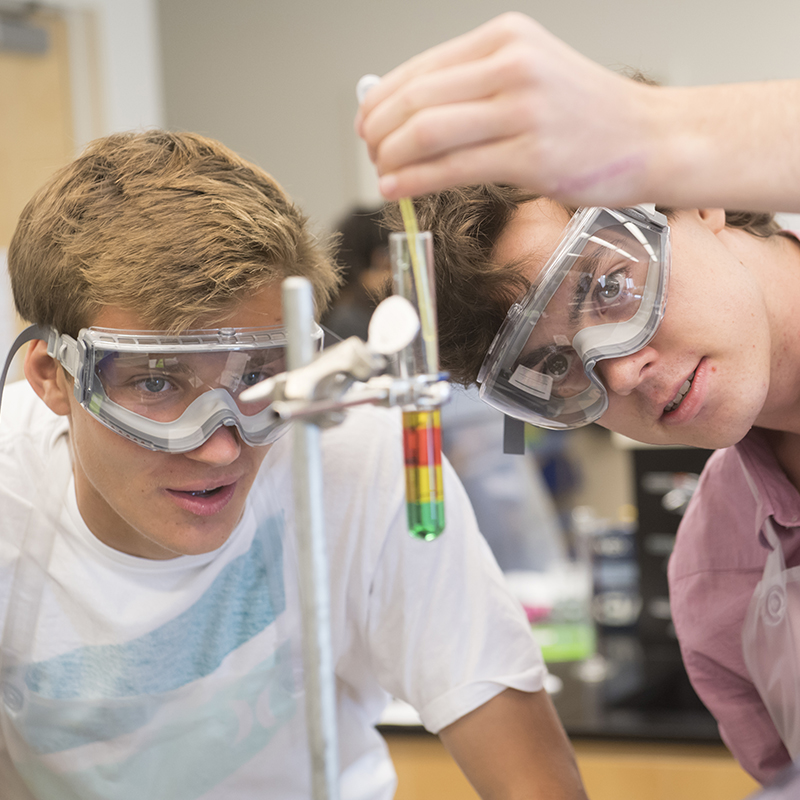 Amazing Experiences You Can Pursue
Connect with fellow students. At Whitman, you can pursue your passions and connect with other science-minded students. Maybe you'll work as a Chemistry writing fellow coaching other students. Or you could be a student liaison for the STEM Hub, Whitman's gateway for STEM resources.
Get a head-start on an advanced degree. If you have a career in chemical engineering in your sights, check out Whitman's 3/2 Chemistry/Pre-Engineering program. Spend your first three years at Whitman getting a comprehensive liberal arts education, followed by two years at one of our prestigious partner schools.
Gain a global perspective. When you study Chemistry abroad, you get valuable exposure to other educational systems and connections to scientists outside the U.S. Whether you enroll directly in another university or in a cultural immersion program doing research in the field, it can be life-changing.
Chemistry is often called "the central science" because it connects with both the mathematical sciences (physics, math and astronomy) and the descriptive sciences (biology, medicine and geology). That means the Chemistry program is incredibly flexible. You can cross-specialize with a Chemistry-Geology, Chemistry-Environmental Studies, or BBMB (Biochemistry, Biophysics and Molecular Biology) major—or design your own double major that will take you exactly where you want to go.
Absolutely. As a Chemistry major, you'll do rigorous coursework that will help you build a deep familiarity with chemistry concepts and skills. You'll get hands-on lab experience both through your coursework and through exciting internship opportunities. And you'll have the chance to do real research with professors—and even publish as an undergraduate. All of that means you'll head to graduate school ready to succeed. Chemistry majors can go on to pursue postgraduate studies in fields like environmental biogeochemistry, environmental engineering and medicine.
It's really up to you! A Chemistry degree can lead to careers in healthcare, pharmaceuticals, engineering and environmental science, for starters. And with your research skills and science background, you'll be well-prepared for opportunities in government, industry and education.