Biochemistry, Biophysics & Molecular Biology
KNOW LIFE AT THE SMALLEST LEVEL
Look deep into the mysteries of life.
The Biochemistry, Biophysics and Molecular Biology (BBMB) major integrates biology, chemistry, physics and mathematics to investigate some of today's most critical life sciences questions in all their complexity and equips graduates with a strong foundation in research to answer them. As part of Whitman College's rich academic environment, this unique major prepares students to take their place in cutting-edge careers in genomics, biotechnology, biochemistry and structural biology. If your curiosity about life runs deep—molecule deep—this is the major for you.
3 Reasons to Study Biochemistry, Biophysics & Molecular Biology at Whitman
Interested in Biochemistry, Biophysics & Molecular Biology?
We'd love to send you information, including more on academic majors and student life at our beautiful campus in Walla Walla, Washington.
"Yes, it's a really hard major, but it's worth it. It's so worth it. The friends you'll make, the skills you'll acquire and the lessons you will learn will make all of the hours and pain spent on homework worth it. I have loved BBMB and would do it all over again if I could."
Our Whitman Student Voices Blog
Courses in Biochemistry, Biophysics & Molecular Biology
See just a few of the fascinating courses you might take.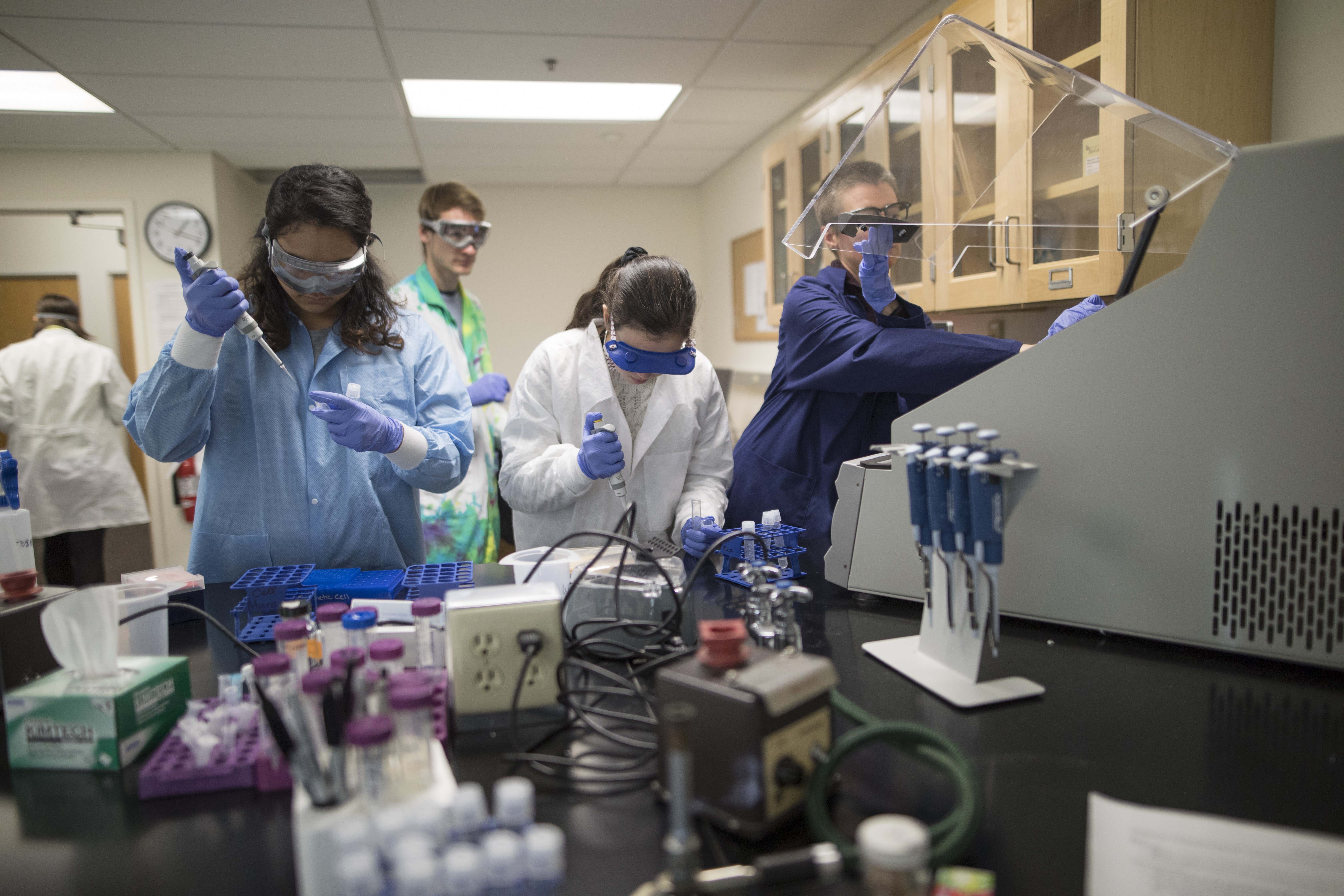 Amazing Experiences You Can Pursue
Study abroad, for your life and your career. Leave campus in your junior year to broaden your world understanding and improve your career prospects through targeted international programs, like Biotechnology and Biomedicine DIS Study Abroad in Scandinavia in Copenhagen or Stockholm.
Serve and grow. Whitman BBMB majors make a difference in their community. They participate on campus as calculus tutors, musicians, athletes and more. In the city of Walla Walla, they help as volunteers at community health clinics, local schools and the public health department.
Pursue unique academic opportunities. BBMB elective courses like Drug Design, Infectious Disease, Synthetic Cell Biology and Gene Discovery showcase contemporary topics and techniques. Or with the Special Projects course offering, you can pursue your own independent study topic or research idea alongside faculty.
BBMB is a challenging major, and it's worth the effort. The practical and career skills you'll master will prepare you to meet the rigorous demands of graduate school or launch a career right after Whitman. The friends and mentors you'll meet in the program will support and enrich your experience. And the well-rounded liberal arts education you gain will ensure that wherever life takes you, you'll bring a broad understanding of the world and crucial critical thinking skills with you.
It's true, students interested in health professions see BBMB as a good fit for their career aspirations. But it can easily extend to other pursuits as well. BBMB alumni succeed in graduate school for genetics, engineering and biostatistics. They pursue pharmacology, veterinary medicine and public health. They manage biotechnology initiatives and businesses. And they build community resilience through the Peace Corps, the Fulbright Scholar Program and Teach for America.
Yes! BBMB majors are very involved with their peers in student clubs and groups, community service organizations and workplaces across campus and Walla Walla. They're known for being good team players, creative thinkers and hard workers.