Anthropology Alumni: Where are they now?
What did you do after graduating from Whitman and what are you up to now?
I currently work for Cultural Vistas, a nonprofit focusing on international exchanges. I specifically work on the International Visitor Leadership Program (IVLP) team. My particular responsibilities are focused on arranging logistics and program design for the IVLP, which is a public diplomacy exchange for mid-career professionals selected by foreign service officers around the world. Visitors essentially come to the U.S. and travel across various cities to meet with American counterpart professionals and discuss a particular issue or topic that is prevalent in their communities. My organization is in a public-private partnership with the State Department to administer this program. — Uma Trivede '17
I worked at a nonprofit for 3 years before returning to grad school to study anthropology. I am a postdoctoral fellow at a Chinese University in Shenzhen. I write and do research on rural Chinese families. My official title is "Junior Fellow" with the Society of Fellows in the Liberal Arts at Southern University of Science and Technology. — Erin Thomason '06
I spent the year following graduation from Whitman in Colombia, where I taught English at a university through a Fulbright grant. While not directly related to my anthropological career aims, this program gave me the much-needed opportunity to finesse my Spanish, and to gain some insight into teaching. Since then, I have completed two Master's programs—one in Global Health & Social Justice at King's College London, and another in Refugee and Forced Migration Studies at Oxford. — Cate Morley '15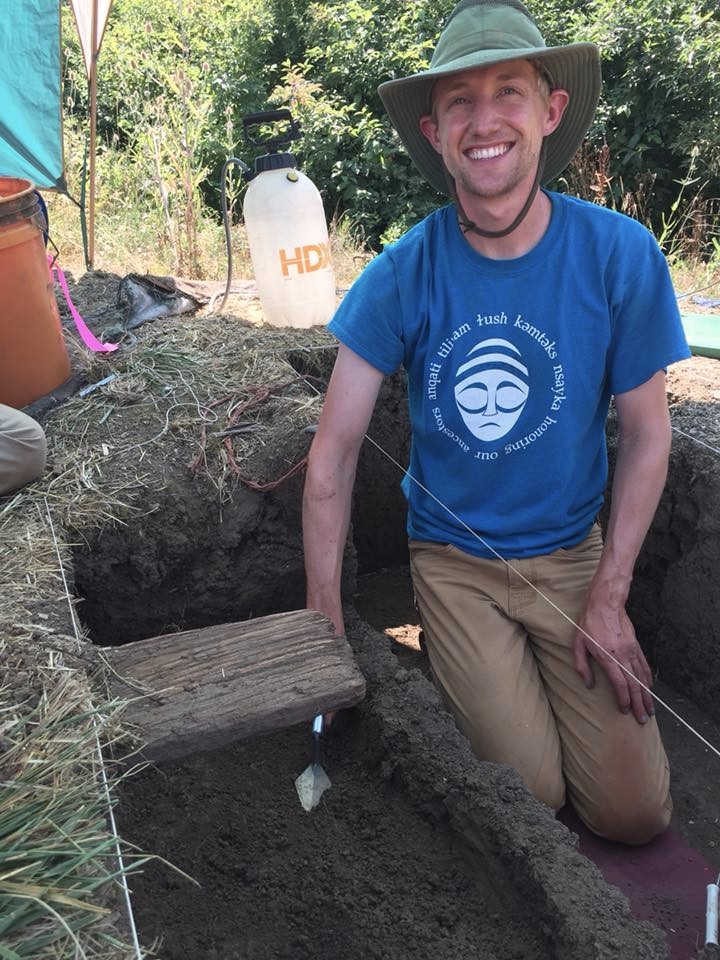 I entered graduate school (PhD program in anthropology) at the University of Washington and am currently finishing my doctorate at UW. I serve as a Lab Supervisor for the Pacific Northwest Archaeology Laboratory and Crew Leader for the Field Methods in Indigenous Archaeology Project. My dissertation, conducted alongside the Confederated Tribes of Grand Ronde, explores the late nineteenth and early twentieth century history of the Grand Ronde Reservation. — Ian Kretzler '12

How has your Anthropology major benefited your path post-Whitman?
Though I am truly passionate about anthropology, I'm not sure I would have settled on the discipline so ardently and so early on in my education had it not been for my experience at Whitman. The department faculty demonstrated a great deal of passion towards their research and warmth towards their students. Some of the ethnographies I read for courses at Whitman remain my favorites, and lessons I learned from professors there continue to shape my research. — Cate Morley '15
In my year since graduating, the skills and perspective I learned as an anthropology student have been instrumental as I've navigated life in a new culture and workplace. As an anthropology graduate, I approached my Peace Corps experience in Cambodia with the values of cultural relativism. I also use my ethnographic sensibility to value every moment of my life with my homestay family and my community-based health work as meaningful and connected to larger structures of power and meaning. I look forward to using my background in anthropology as I look forward to future education and work in the field of public health. — Haley Case '17
I found that anthropology taught me that society and social problems are made up of a complex tapestry of social forces, and that actions and individual outcomes are not just the result of individual choices. I learned that to address problems in our culture, I had to use my knowledge of these larger cultural forces to do my part to make a better society for everyone. I found that in teaching, my background allowed me a deeper understanding of each child's situation, as well as the opportunity to share my knowledge and enrich each student's life. — Emma Massie '17
Anthropology was formative in my thinking about different ways of being in the world. As an Anthropology major at Whitman, I was able to think through what it might be like to have a different life trajectory, and then to empathetically engage in cross-cultural/cross-class relationships. This helped to spur on social activism, and ultimately was foundational for my career. — Erin Thomason '06
What was your favorite part about being a part of the Anthropology department at Whitman?
Whitman's Anthropology Department seemed to combine the best elements of a small and large department. When I attended the college the faculty totaled just four—Suzanne Morrissey, Jason Pribilsky, Chas McKhann and Gary Rollefson—and I always felt welcome to wander into the office of any one of them with a question or simply to chat.They extended this welcoming atmosphere into the classroom by encouraging student discussion, and often went out of their way to support us through invitations to accompany them to conferences or by helping us to secure internships. And yet, despite the small size, there never seemed to be a shortage of interesting course on offer. The faculty were always responsive to student interests, and the list of course offerings was always changing in response to broader changes in the discipline or new areas of research the faculty were pursuing . — Cate Morley '15
The small Anthropology department allowed me to work closely with professors and shape my education in ways that aligned with my curiosities. During my time at Whitman I had the opportunity to focus on Medical Anthropology in general and help professor Suzanne Morrissey with her research on Complementary and Alternative Medicine. This perspective allowed me to develop a better understanding of health, disease, illness and healing from both patient and practitioner perspectives in a variety of health care fields. My experience as an Anthropology major at Whitman informed a thoughtful and comprehensive decision to pursue a career in Physical Therapy. — Tia Herdman '14
I loved every faculty member quite a bit. I was so proud to be able to work with them on a daily basis and feel as though I was able to forge personal relationships. That is only possible through being apart of a small department with amazing faculty. — Chloe Serkissian '18
What would you most like to say to incoming students about Anthropology at Whitman?
This is probably one of the most underrated subjects in the US. Many believe that there aren't many job opportunities if one chooses to study this field, but in reality it's how you use it that makes it so valuable and applicable in any job market. I am so proud to say I have a bachelor's in Anthropology, because it shows that I am not only a knowledgeable researcher, but that I am open to cultural diversity and have a better understanding and interest in human behavior. — Franchesca Cortes '15
I took an introductory anthropology class at Whitman almost as a second thought and it changed my life. I found meaning, interest, and a close-knit department who prioritize student learning and value the field of anthropology as a way to interpret the world and impact positive change. — Haley Case '17
Are there any experiences that marked your experience at Whitman as perhaps different than what you would have gotten somewhere else?
I was very lucky to be able to do fieldwork in Jordan with Gary, and that was certainly an opportunity I wouldn't have been able to have elsewhere. Additionally, knowing the faculty personally was a major benefit to attending Whitman and working in the anthropology department. I always felt very supported, and like the faculty took the time to get to know me, which I know wouldn't have happened at a lot of larger institutions. I attended grad school and completed a Ph.D. in sociocultural anthropology, and my anthropology education at Whitman was hugely influential in helping me decide to pursue additional education. Because of my experiences at Whitman in general, I was very eager to work in a teaching-oriented environment. I am currently a Visiting Assistant Professor in Environmental Studies at Augustana College. Prior to this, I was in a Post-doctoral Research Associate position at Idaho State University. — Meg Du Bray '12