On Sept. 22, 2018, Whitman's Instant Play Festival will grace the stage of Harper Joy Theatre. This showcase features 14 new plays that are written, directed and performed within a 24-hour period. In the three weeks leading up to the event, participating students are treated to three visiting playwrights who with work the student writers to develop their skills. The day before the festival, the students will receive a prompt, which they will use as a guide while writing their 10-minute play.
Each play will be debuted to audiences Saturday evening after a whirlwind morning and afternoon of rehearsing with directors and actors.
The guest playwrights who participated in this year's series are Mia Chung, Emily K. Harrison and Scot Augustson. As part of each visit, the college hosts a scene reading of one of the playwrights' plays, with students, faculty and community members performing the dialogue and stage directions. A Q&A follows each reading, with the playwrights answering questions about their play as well as topics related to play productions.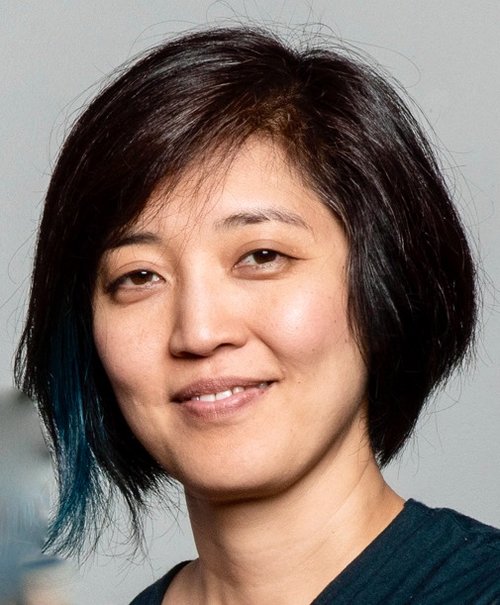 Chung,who visited campus on Sept. 6, recently received the Stavis Playwright Award, the Frederick Loewe Award in Music-Theatre and a Playwrights' Center Jerome Fellowship. Her play "You for Me for You" has been performed in London's The Royal Court Theatre, as well as throughout the U.S., including Boston, Philadelphia, Oregon and San Francisco.
Harrison, who is a visiting assistant professor of theatre for Whitman, worked with students the week of Sept. 13. She is an actor, writer, director and producer based in London and Boulder, Colorado. The founder and producing artistic director of Boulder-based, award-winning square product theatre, she holds a doctorate in theatre from the University of Colorado, an MFA in performance from the Savannah College of Art & Design and a bachelor's in theatre studies from Boston's Emerson College. She was featured as part of "Westworld's 100 Colorado Creatives" series and in "American Theatre Magazine" for her work with square product theatre.
Augustson, the last visiting playwright, is based in Seattle and has been living and working Washington for over 30 years. His recent work includes "The View from Santa's Lap" and "Bury Me Under I-5." Augustson is also a regular contributor to Sandbox Radio Live and the creator of the adult shadow puppet troupe, "Sgt. Rigsby & His Amazing Silhouettes." An excerpt from his new play "NaCL (Sodium Chloride)" will be read at 4 p.m. Thursday, Sept. 27, in the Friemann Studio Theatre in the Harper Joy Theatre.
The Instant Play Festival will begin at 8 p.m. Saturday, Sept. 22. Tickets are free for Whitman students, $12 for adults and $8 for seniors and students. Tickets are available by calling the box office at 509-527-5180 or at the door 30 minutes before the show.