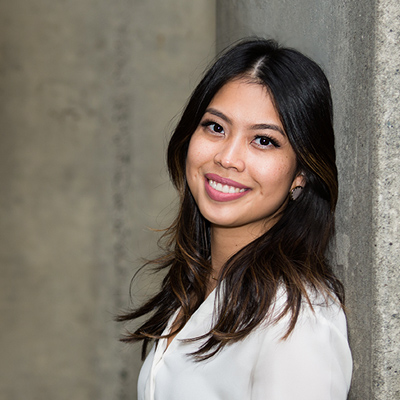 Bao-Tram Do '13 will be honored at a Center for Women & Democracy gala in the Governor's Mansion in Olympia today to mark International Women's Day. The 15th annual Kicking Up Our Heels Awards toast women in state administrative, judiciary and legislative office as well as "women who are making great strides to advance other women in the state."

The awards committee cited Do's efforts in the greater Seattle area as a "civic leader, community organizer, and grantmaker," according to press materials. Since 2013, she has worked as a Community Programs Associate at the Seattle Foundation, dedicated to fostering racial and economic equity for immigrants, refugees and people of color. She also serves on the steering committee for the Seattle City Club's 2016-2017 Civic Health Index.
A first-generation college student whose family immigrated to the U.S. from Vietnam, Do majored in sociology at Whitman and is a Gates Millennium Scholar. She is the former president of APACEvotes, a statewide organization that promotes civic engagement in Asian American and Pacific Islander communities, where she helped engage, register, educate and mobilize more than 50,000 people in Washington. Last year, she completed the Center for Women & Democracy's Leadership Institute.
Do has maintained strong ties with her alma mater as an associate class representative, and recently returned to campus as an expert on the Academic Resource Center and Student Engagement Center panel "From Grit to Great: Developing, Building, and Maintaining Resiliency." And she is not the only International Women's Day honoree with a Whitman connection: Washington Supreme Court Justice Mary Yu, who delivered the 2016 Commencement address, will also be recognized for her contributions to the legal system, which include presiding over the first same-sex marriage in Washington State.

Do's fellow 2017 recipient is Trudi Inslee, women's rights advocate and First Lady of Washington State.