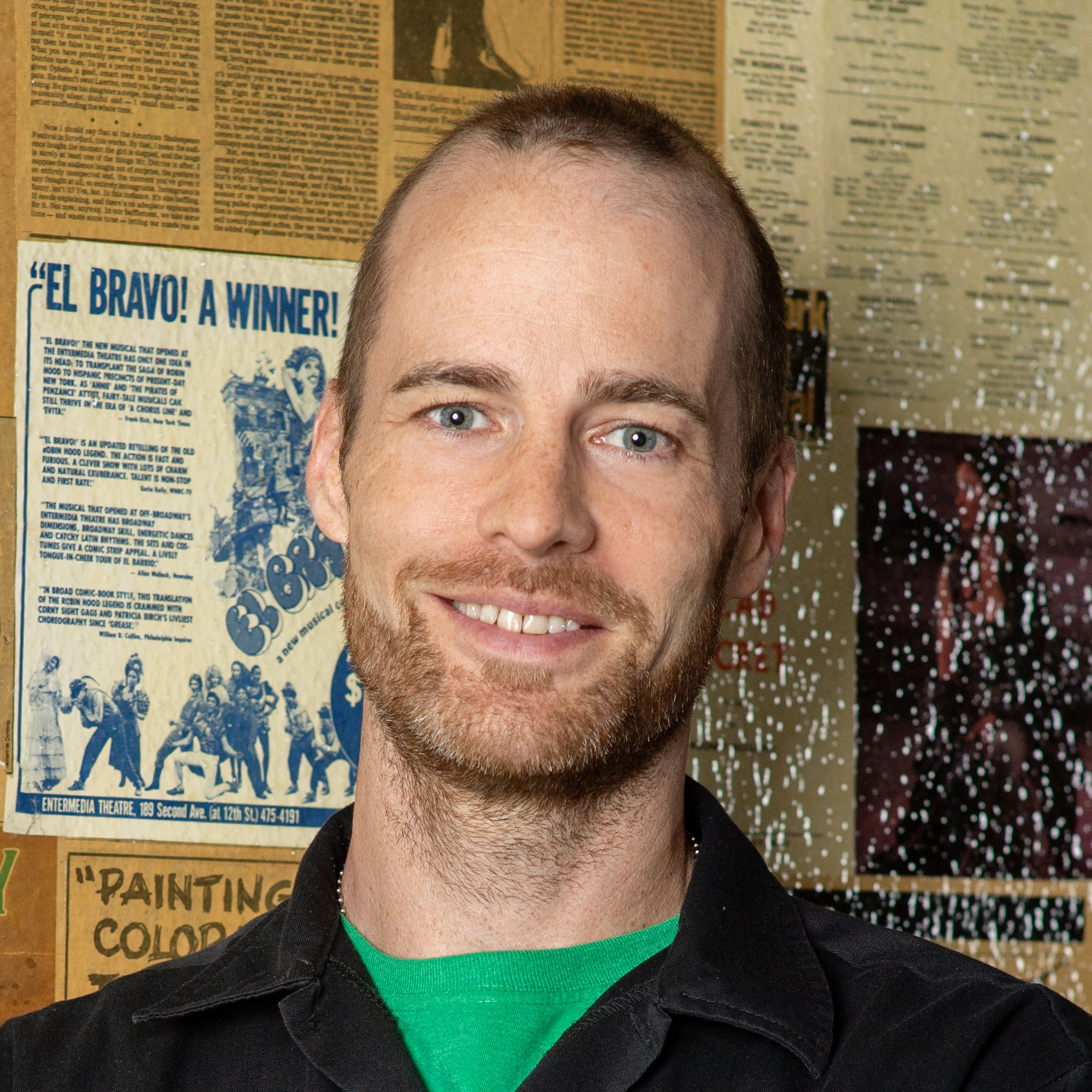 Peter de Grasse
Senior Lecturer of Dance
Dance Studio Office

509-527-5796
Peter de Grasse is a teacher, performer, and choreographer whose practice embodies both street and studio cultures. His style is built on popping foundations, with a focus on hitting, waving, and basics of animation. He battles under the moniker 'Sandman,' and is a member of 404 Crew, whose members hail from Dallas, L.A., Las Vegas, Portland, and Singapore. His teachers and mentors include AJ Megaman and Slick Dogg, as well as his crewmates, including Marcus 'Grillz' Brown. Peter organizes the Mellon-developed 5th Element Project, which produces and facilitates community-engaged teaching and programming in Hip Hop culture in Southeastern Washington. He created the project in collaboration with community partners 'Bboy Louie' Miranda and Rodney Outlaw. 5th Element supporters and partner organizations include Walla Walla Music Organization, Soul Felons, and Whitman College.

Peter's studio/concert career began with training at San Francisco Ballet School and Juilliard, and continued with professional engagements at American Repertory Ballet, Sacramento Ballet, and Spectrum Dance Theater, where he became a principal artist under artistic director Donald Byrd. Collecting a variety of freelance credits in musical theater and contemporary dance along the way, Peter later joined Tanztheater Des Staatstheater Darmstadt in Germany, where he capped his career with a four-year term as a soloist. With a choreographic practice informed by German Tanztheater, spiritual esoterica, and film, Peter has performed and presented intimate, collaborative works at various festivals and events in Europe, Asia, and North America.

Peter currently serves as Senior Lecturer of Dance at Whitman College. He teaches both practical and lecture-based courses in ballet and modern, as well as courses in composition, somatics, and Whitman's First Year Seminar program. He produces and facilitates community-engaged teaching and programming in Hip Hop culture, has choreographed for and directed annual dance concerts, and has contributed production support as organizer of the Whitman dance program's Studio Series.
M.F.A. Choreography
Jacksonville University
B.F.A. Dance
The Juilliard School
Peter received early training from Idalee Hutson-Fish at The Dance Center in Walla Walla.