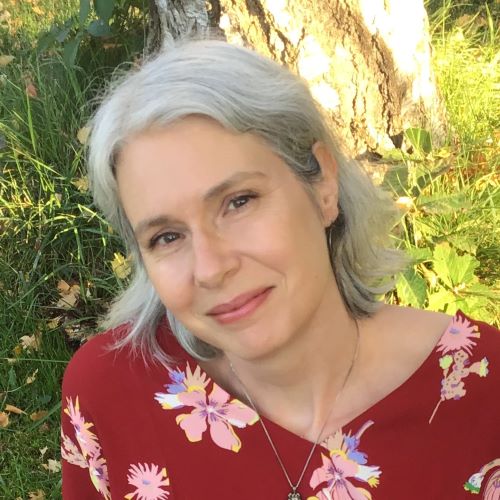 Johanna Stoberock
Senior Adjunct Assistant Professor of Rhetoric, Writing and Public Discourse and General Studies
Olin Hall 244

509-527-5847 (phone)

509-527-5039 (fax)
Johanna Stoberock is the author of two novels, "Pigs (Red Hen Press) and "City of Ghosts (W. W. Norton). She is 2019 recipient of the Artist Trust/Gar LaSalle Storyteller Award, 2016 Runner Up for the Italo Calvino Prize for Fiction and a 2012 Jack Straw Fellow. Stoberock has received residencies at the Corporation of Yaddo, the Vermont Studio Center and the Millay Colony. Her work has appeared in the Chicago Review of Books, Lit Hub, the Best of the Net Anthology and elsewhere.
In addition to her work as a writer and teacher, Stoberock has extensive experience in both magazine and book publishing. She has worked as a book editor for William Morrow, Scribner, and Grove Atlantic, and as a research editor at numerous magazines including Men's Journal and Rolling Stone.
To read more about Johanna's writing, visit her website.
M.F.A. Fiction
University of Washington
1998
B.A. English Literature and Religion
Wesleyan University
1992
"Miriam and Clara, 1980," The Spokesman Review, June 7, 2020
"On Writing into Danger," Women Writers, Women's Books, March 13, 2020
"Five Great Island Books that Reimagine the Tempest," Literary Hub, September 30, 2019
"Sunshine Gothic," Volume One Brooklyn, September 24, 2019
"Nauseous/Nauseated," Grammar Girl, May 15, 2019
"The Strange Case of Ingrid P," Psychopomp, April 10, 2019
"At the Resort up the Road from the Beach of the Dead," Antigonish Review, Summer, 2018
"All Action Takes Place in Silence," Submission, PDX, Summer, 2018
"Floating on Stone," Lilac City Fairy Tales, Spring, 2018
"Fields of Vision, Catamaran, Winter, 2017
Neukom Institute Award for Literary Fiction (shortlist), Neukom Institute for Computational Science, 2020
Foreword INDIES Award, Literary Fiction, Foreword Reviews, 2020
Gar LaSalle Storyteller Award, Artist Trust, 2019
Italo Calvino Prize (runner up), University of Kentucky, 2016
Fiction Selection, Best of the Net, 2014