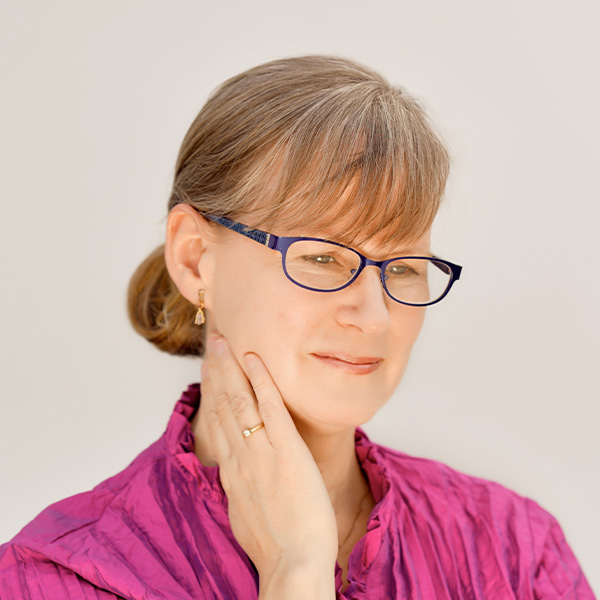 Sally Singer
Studio Music Instructor, Cello
Hall of Music 10

917-526 2076
Cellist Sally Singer Tuttle, born in the UK, has given numerous performances of solo and chamber works in Europe and throughout the United States. She has performed as a soloist with the St. Petersburg Chamber Philharmonic, Russia, the Pleven Philharmonic, Bulgaria, the Stony Brook Symphony Orchestra, New York, the Danbury Symphony, Connecticut and the Washington-Idaho Symphony Orchestra and the Walla Walla Symphony amongst others. Sally has toured in Britain, Italy, France and Austria, and chamber performance highlights include the Tanglewood Music Center, the Metropolitan Museum of Art, Alice Tully Hall, first prize in the John Ireland Chamber Music Competition, British National Television appearances, the Governor's Mansion, WA and the American Embassy Residence, Ghana. Ms. Singer Tuttle has enjoyed performing chamber music with leading artists Ian Swensen, Nathaniel Rosen, Steven Doane, Anthony Elliott and Rachel Barton Pine. World premier performances include the works of composers Laura Kaminsky, Wayne Horvitz, Bern Herbolsheimer, John David Earnest, Thomas Flaherty and Marilyn Shrude.
Dr. Singer holds a Graduate of Music Diploma with First Class Honors and a Post Graduate Diploma from the Royal Northern College of Music, UK, a Masters degree from the University of Texas at Austin and a Doctorate from Stony Brook University, all in cello performance. As well as pursuing her passion for performance, Dr. Singer combined pedagogy with performance in her masters degree, where she was a teacher in the nationally acclaimed String Project, founded by Phyllis Young. She has maintained a cello studio ever since, most recently working with the cellists at Whitman College where she is in her tenth year, as well as with talented students from the Walla Walla community. The inspirational teachers in her life to whom she owes deep gratitude include Elizabeth Petter, Moray Welsh and Eduardo Vassallo in the UK, and Phyllis Young and Timothy Eddy in the U.S. Other admired cellists who have been a great encouragement through masterclasses and discussion are Steven Doane, Ralph Kirshbaum and Irene Sharp. Through gathering the thoughts of these fine artists and pedagogues, combined with her own analysis and experience, Dr. Singer offers an ergonomically sound approach in lessons, with artistic expression, confidence and freedom being the goal for each individual cellist.
Dr. Singer Tuttle is a member of the Volta Piano Trio, who released three CDs highly acclaimed by Gramophone, The Strad, and Fanfare magazines, the American Record Guide and others, under the label Con Brio recordings. Gramophone Magazine highlighted Sally's "vividly expressive harmonics, which open the (Shostakovich Piano Trio No.2)", as being played with a "transforming sweep of gossamer beauty". Fanfare Magazine published the following, "I can honestly say that the (Trio's) Shostakovich is another award winning performance that, in my opinion, demotes even the best of the rest to second class", and of the most recent recording of 2019, Brahms and Clara Schumann, "here we have the Volta Piano Trio playing Brahms's Piano Trio in B Major (in its familiar revised version) in a performance of such aching beauty I find myself at a loss for words to describe it. I've heard more recordings and live performances of this work than I can count, but I don't think I've ever heard the opening cello solo played with such longing and intensity of feeling that the pain of it is palpable. The whole reading from beginning to end glows from within and vibrates on strings of celestial adulation. If you've ever encountered a performance of a familiar work so simultaneously poignant and thrilling that it gives you chills, you'll understand my reaction to the Volta Piano Trio's Brahms". Furthermore, a Seattle Times critic referred to her "protean precision" in a live performance of the Rachmaninov Sonata and the Journal of Arts in Bulgaria wrote of her Elgar concerto, "the sophisticated performance molded every sound and musical image with refinement. It was a performance of the highest caliber, which left long-lasting memories in the consciousness of every person in the audience."
Dr. Singer is the cellist and co-founder for the Ghana-based organization Sankusem, which is dedicated to the exploration and performance of African Music written for classical instruments. Sankusem launched a pilot music festival in Accra, Ghana in the fall of 2019, where Dr. Singer participated in a series of concerts, masterclasses and visits to schools.