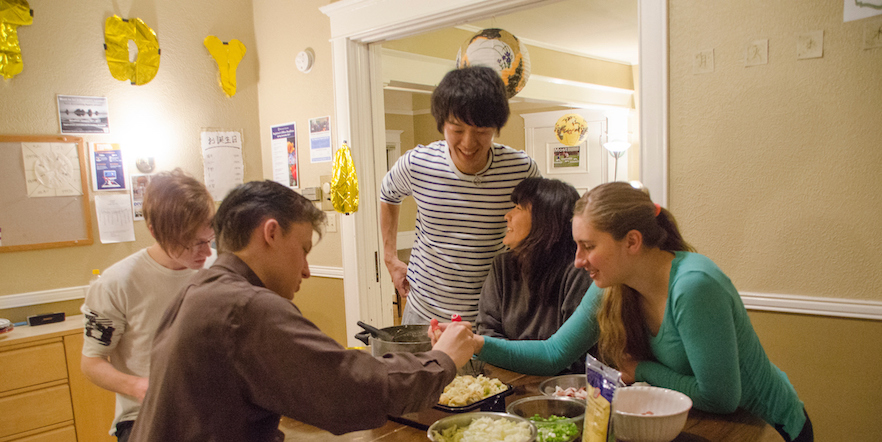 The Tekisuijuku (滴水塾) is a residential interest house that serves as a home for students interested in speaking Japanese and learning more about Japanese culture.
Each year, an average of five residents, including a native speaker, live in Tekisuijuku. The native speaker is a resident of Japan who works with the Japanese department to assist students in learning the Japanese language.
Residents of Tekisuijuku are responsible for planning programs related to Japanese culture and language. These events are often open to the entire campus community. Recent events have included chopstick/ohashi night, Japanese film screenings, and anime club meetups.
Visit the Interest House section of the site for more information about the Tek and Whitman's other interest house living options.