Spanning topics such as Haiku and nature in Japan, youth and revolution in 20th century Chinese culture, and the art and architecture of the graphic novel, courses in Global Literatures enable students to pursue their interests in literature beyond linguistic, cultural or departmental boundaries. Classes and readings are in English, but students with foreign language proficiency are encouraged to read in the original language.
World literature courses are taught by the members of the Foreign Languages and Literatures and Hispanic Studies departments. The material may be drawn from various literature such as Chinese, French, German, Japanese, and Spanish.
Contact the chair of Foreign Languages and Literatures department, Jack Iverson, for more information, or review the course listings for Global Literatures in the catalog.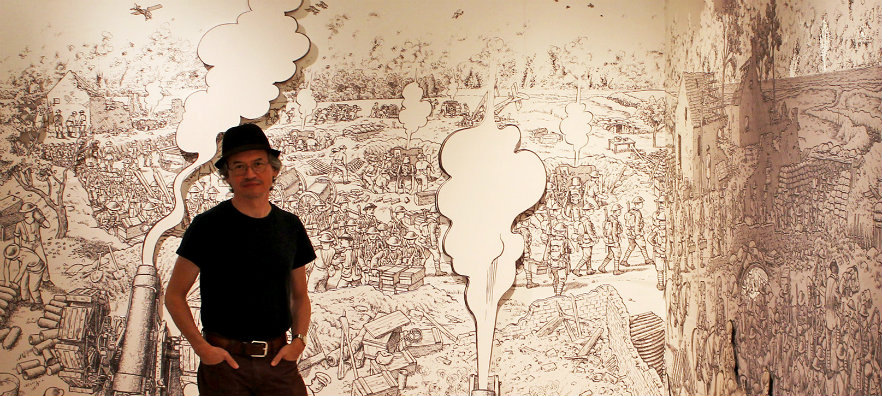 Artist Joe Sacco with an image from his 2013 graphic novel, "The Great War"