Edward Daschle '15
I entered Whitman diagonally-I transferred in as a junior and then spent approximately 73% of my time in the English department as I pursued my major. Now, I don't really want to say "paid off" because that assumes money is the final goal of the English major when I believe "enlightenment," "a deeper sense of the importance of Medieval humor," "everyone can be queer in Shakespeare," or even "authors are the most important dirty minds you'll ever meet" would be much more appropriate. But honestly? It did pay off.
As an English major I developed not only the as-advertised ability to better convey my thoughts, but I also realized my passion for literature, writing, and the creation of literary spaces. It was this passion that brought me to my first job out of college as the European Humanities Program Assistant at DIS: Study Abroad in Scandinavia, one of the premier study abroad institutions in the world.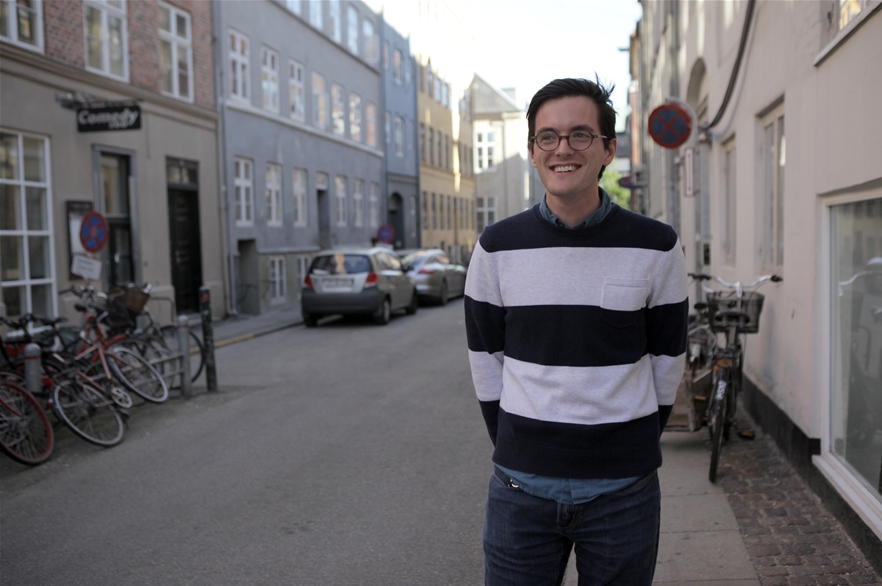 The position in the heart of Copenhagen is a competitive one, but after I was hired I learned that the passion I was able to convey for literature was what cinched it for me. Which is good, because honestly that was my main personal selling point. What my future bosses saw was someone who had learned to communicate his passions effectively and someone who had an informed and integral interest in something that would by necessity seep into his work. At DIS I've had the opportunity to work with new creative writing professors to help a fledgling creative writing program with advice I learned from the creative writing classes I took at Whitman; I've worked on developing a literary magazine for the institution to further sponsor literary creativity; and I've had some frankly great discussions about the differences between Danish and American educational aims in the humanities.