Classics & Classical Studies
THE WISDOM OF ANTIQUITY
Discover ancient languages and life.
With the Classics and Classical Studies majors at Whitman College, you'll unlock the riches of the past through the study of the ancient languages, literatures, histories, arts, cultures and thought of Greek and Roman antiquity. In this rigorous and rewarding program, you can choose from the Classics major, which emphasizes mastering the Greek and Latin languages, or the Classical Studies major, which emphasizes learning about Greek and Roman culture. Either way, you'll enjoy an exceptional academic experience as you learn how these ancient worlds still influence modern life.
3 Reasons to Study Classics & Classical Studies at Whitman
Interested in Classics & Classical Studies?
We'd love to send you information, including more on academic majors and student life at our beautiful campus in Walla Walla, Washington.
Alicia F., Classics major
"I chose Whitman because I wanted to be somewhere that felt like home. The campus culture and professors I met on my tour were so wonderful, and I've met amazing people with the same interests as me. The campus aesthetics, low student-faculty ratio and even Walla Walla as a whole contributed to my decision."
Our Whitman Student Voices Blog
Courses in Classics & Classical Studies
See just a few of the fascinating courses you might take.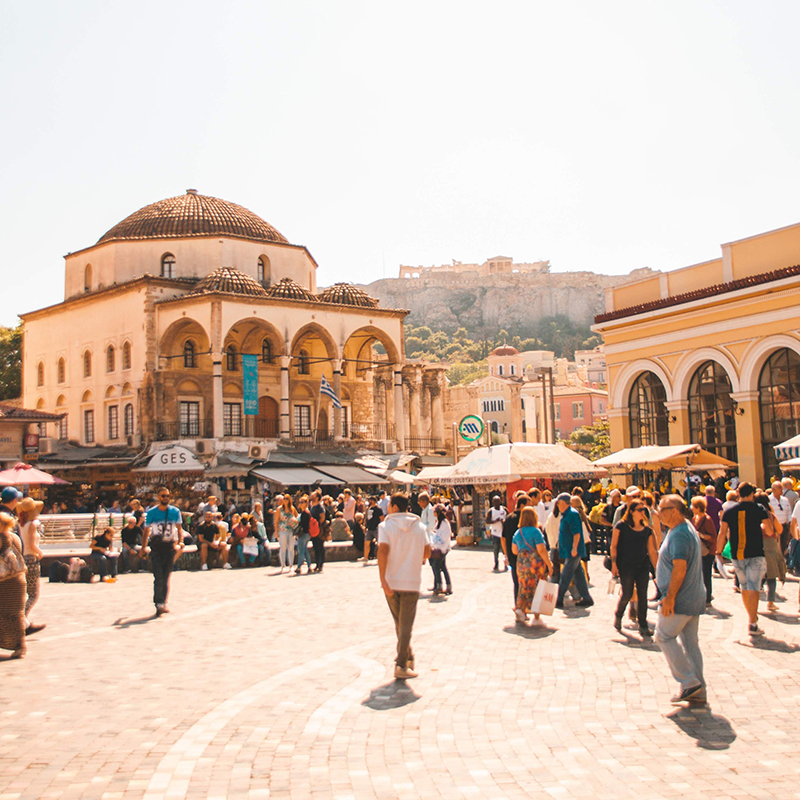 Amazing Experiences You Can Pursue
Learn around the world. Spend time overseas in one of Whitman's rigorous partner programs in Athens, Rome or St. Andrews, where you'll have the chance to study artifacts of the ancient world firsthand. It's an unforgettable way to explore the rich history and vibrant present of these regions.
Dig into the past. Students studying Classics at Whitman can participate in summer excavations in Greece and Italy and have access to the college's rare books and manuscript collection, which includes ancient manuscripts and artifacts you can explore through your coursework.
Engage with experts. As a Classics or Classical Studies major, you might collaborate with Whitman faculty members on research projects, conduct independent research or learn from rising experts in the field through the Transforming Classics guest speaker series.
Are you fascinated by ancient history and culture? Interested in exploring the roots of Western civilization? Like thinking about deep philosophical questions? Enjoy the challenges of learning other languages? A Classics major blends some of the best that other majors like History, Philosophy, Politics and modern languages have to offer. In the Classics program, you'll interact with some of the greatest minds of the past as you learn skills that can lead to bright future.
In the Classical Studies major, you'll learn one classical language (Greek or Latin) to the advanced level, alongside comprehensive coursework in ancient civilization and history. It's designed to give you a broad understanding of the ancient Greek and Roman worlds.
If you want to take your language studies even further, the Classics major encourages you to develop proficiency in both Greek and Latin (at least three years of one language and two of the other), supported by additional coursework in ancient civilization and history, as well as the opportunity to pursue your own research with a senior thesis.
A Classics degree equips you with essential skills like critical thinking, analysis, research, and communication, making Classics majors well-suited for diverse career paths. This includes roles in education, law, museums, archives, publishing, journalism, business, finance, government, diplomacy, and more.