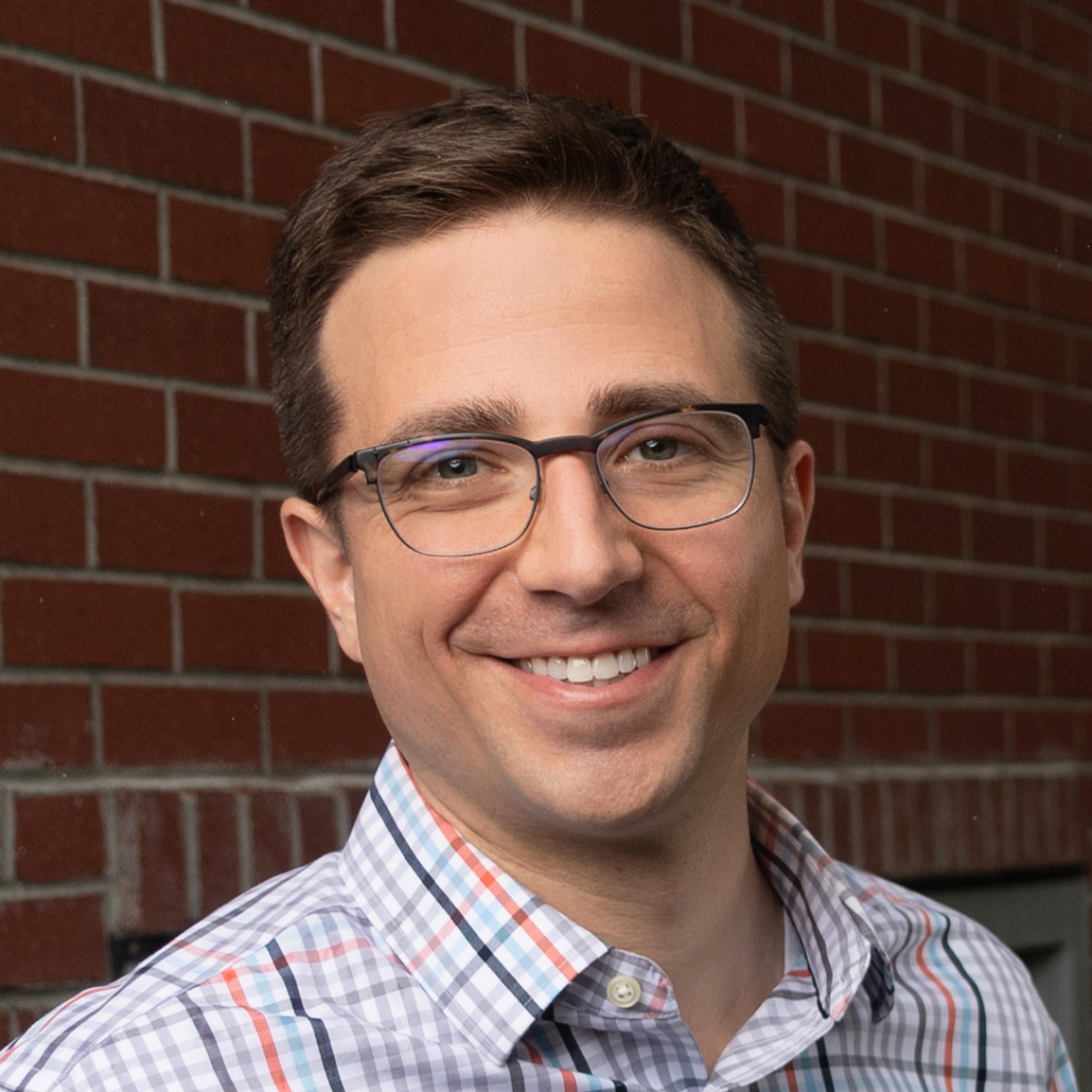 Jonathan Collins
Associate Professor of Chemistry
Hall of Science 224

509-527-5181 (phone)

509-527-5904 (fax)
Jonathan Collins is originally from Parkersburg, West Virginia and found his passion for chemistry as an undergraduate at Allegheny College. His career in organic chemistry began in the research laboratory of Professor Phillip Persichini where he studied carbon-carbon bond forming reactions mediated by boron.
After receiving his B.Sc. in 2005 he pursued his Ph.D. under the supervision of Tomas Hudlicky at Brock University in St. Catharines, Ontario. His thesis work included the total synthesis of various Amaryllidaceae alkaloids, opioids and cyclictols. Following completion of his Ph.D. in 2010 he took up a postdoctoral appointment at the Laboratory of Chemical Biotechnology at Technische Universit ät in Dortmund, Germany under the direction of Professor Dr. Andreas Schmid and PD Dr. Bruno Bühler. He investigated applications of biphasic whole-cell biotransformations and their downstream processing using supercritical carbon dioxide.
In 2012 Collins returned to the States as a visiting assistant professor and principal investigator at Amherst College. He joined the chemistry department at Whitman College in 2015 as an assistant professor. His research team, the Collins Lab, focuses on the development of new biocatalysts and supporting technologies for the efficient preparation of important small molecules.
Ph.D. Organic Chemistry
Brock University - St. Catharines
2010
B.Sc. Chemistry
Allegheny College
2005
The Collins Lab
The primary focus of the Collins Lab is on the development and application of biocatalysts for the selective oxyfunctionalization of small molecules. The Collins Lab employs a number of whole-cell-based systems for the production of chiral building blocks used in the chemoenzymatic synthesis of natural products and functionalized organic materials.
Biocatalysis
Over the last 30 years, the increasing scarcity of natural resources and the acknowledged impact of human industrial activity on our environment have led to a shift toward sustainable development. Within the chemical community this has translated into the search for "green" alternatives to traditional synthetic methods. The principles of green chemistry highlight the need for the development of processes which are highly selective, efficient and utilize environmentally-benign materials. Biocatalysis is uniquely positioned to meet these challenges as enzymatic reactions are often chemo-, regio- and stereo-selective while operating in water, under mild conditions.
Our approach to biocatalysis is heavily influenced by our point of view as synthetic organic chemists. We hope to focus our efforts in the development of new biocatalysts and supporting technologies toward efficient preparation of important small molecules. Accordingly, The Collins Lab is involved in three main areas of research: Engineering of powerful new biocatalysts to fill unmet synthetic needs, demonstration of their utility through their use to total synthesis, and the application of synthetic organic chemistry to develop supporting technologies capable of shortening development times and making biotransformations easier to use. Our ultimate goal is to encourage a shift toward a synthetic paradigm in which biocatalysis is adopted as a "first generation" method for efficient and environmentally responsible synthesis. Some examples of projects of current interest in the lab are:
Investigation of molybdenum cofactor-containing dehydrogenases as productive biocatalysts for the stereoselective oxyfunctionalization of hydrocarbons.
Development of chemoenzymatic methods for the synthesis of natural products, pharmaceuticals, and materials.
Synthesis and application of custom organic materials/phases for enhanced biphasic biocatalytic system productivity and ease of downstream processing.
Publications
Collins, J.; Gerry, C.; Duncan, M, "A Chemoenzymatic formal synthesis of epoxyquinols A and B." Synlett 2019, eFirst. Link
Ma, D.; Pignanelli, C.; Tarade, D.; Gilbert, T.; Noel, M.; Mansour, F.; Adams, S.; Dowhayko, A.; Stokes, K.; Vshyvenko, S.; Collins, J.; Hudlicky, T.; McNulty, J.; Pandey, S., "Cancer Cell Mitochondria Targeting by Pancratistatin Analogs is Dependent on Functional Complex II and III." Scientific Reports 2017, 7, 42957. Link
​​
Collins, J.; Brandenbusch, C.; Sadowski, G.; Schmid, A.; Bühler, B. "The Dynamic Influence of Cells on the Formation of Stable Emulsions in Organic-Aqueous Biotransformations" Journal of Industrial Microbiology & Biotechnology 2015, 42, 1011. Link

Brandenbusch, C.; Glonke, S.; Collins, J.; Hoffrogge, R.; Grunwald, K.; Bühler, B.; Schmid A.; Sadowski, G. "Process boundaries of irreversible scCO2-assisted phase separation in biphasic whole-cell biocatalysis." Biotechnology and Bioengineering 2015, 112, ​11, 2316. Link

Ütkür, F. Ö.; Tran, T.-T.; Collins, J.; Brandenbusch, C.; Sadowski, G.; Schmid, A.; Bühler, B. "Integrating organic-aqueous biocatalysis and product recovery using quinaldine 4-oxidase in living P. putida KT2440 (pKP1)." Journal of Industrial Microbiology & Biotechnology 2012, 39, 7, 1049. Link

Ma, D.; Collins, J.; Hudlicky, T.; Pandey, S., "Enhancement of apoptotic and autophagic induction by a novel synthetic C-1 analogue of 7-deoxypancratistatin in human breast adenocarcinoma and neuroblastoma cells with tamoxifen." Journal of Visualized Experiments 2012, 63, 3586. Link

Ma, D.; Kevineet T.; Mahngar, K.; Akbari-Asl, P.; Collins, J.; Hudlicky, T.; McNulty, J.; Pandey, S."A novel synthetic C-1 analogue of 7-deoxypancratistatin induces apoptosis in p53 positive and negative human colorectal cancer cells by targeting the mitochondria: enhancement of activity by tamoxifen." Investigational New Drugs 2011, 30, 1012. Link

Adams, D.; Aichinger, C.; Collins, J.; Rinner, U.; Hudlicky, T. "Chemoenzymatic Synthesis of Idesolide from Benzoic Acid." Synlett 2011, 5, 725. Link

Ma, D.; Tremblay, P.; Mahngar, K.; Collins, J.; Hudlicky, T.; Pandey, S., "Selective cytotoxicity against human osteosarcoma cells by a novel synthetic C-1 analogue of 7-deoxypancratistatin is potentiated by curcumin." PLoS One 2011, 6, e28780. Link

Ma, D.; Tremblay, P.; Mahngar, K.; Akbari-Asl, P.; Collins, J.; Hudlicky, T.; Pandey, S., "Induction of apoptosis and autophagy in human pancreatic cancer cells by a novel synthetic C-1 analogue of 7-deoxypancratistatin." American Journal of Biomedical Scence 2011, 3, 278. Link

Collins, J.; Rinner, U.; Moser, M.; Hudlicky, T. "Chemoenzymatic Synthesis of Amaryllidaceae Constituents and Biological Evaluation of their C-1 Analogues. The Next Generation Synthesis of 7-Deoxypancratistatin and trans-Dihydrolycoricidine." Journal of Organic Chemistry 2010, 76, 9, 3069. Link
Fabris, F.; Collins, J.; Sullivan B.; Leisch, H.; Hudlicky T. "Investigation of Steric and Functionality Limits in the Enzymatic Dihydroxylation of Benzoate Esters. Versatile Intermediates for the synthesis of pseudo-sugars and bicyclic ring systems." Organic and Bimolecular Chemistry 2009, 7, 2619. Link

Collins, J.; Drouin, M.; Sun, X.; Rinner, U.; Hudlicky, T. "Synthesis of 7- Deoxypancratistatin-1-carboxaldehyde and Carboxylic Acid via Solvent-Free Intramolecular Aziridine Opening: Phenanthrene to Phenanthridone Cyclization Strategy." Organic. Letters. 2008, 10, 361. Link

Finn, K. J.; Collins, J.; Hudlicky, T. "Toluene dioxygenase-mediated oxidation of dibromobenzenes. Absolute stereochemistry of new metabolites and synthesis of (L)-conduritol E." Tetrahedron 2006, 62, 7471. Link
Patents
Sadowsky, G.; Brandenbusch, C.; Collins, J.; Bühler, B. "Verfahren zur Aufarbeitung von stabilen Emulsionen aus Ganzzell-Biotransformationen mittels Phaseninversion" (Applied catastrophic phase inversion)
European Patent: Applicaiton number EP 13005234.3 Filed November 6, 2013

Collins, J.; Hudlicky T. "Novel C-1 analogs of pancratistatin and 7-deoxypancratistatin and processes for their preparation."
US: 2011/0306629 A1, Published Dec. 15, 2011
Canada: CA 2747565, PCT Filed Dec 17, 2009
Book Chapters
Ütkür F. Ö., Collins J., Brandenbusch C., Sadowski G., Schmid A. and Bühler B. Regioselective Aromatic Hydroxylation of Quinaldine Using Living Pseudomonas putida Cells Containing Quinaldine 4-oxidase. In Practical Methods in Biocatalysis and Biotransformations 2; Whitthal, J.; Sutton, P., Ed.; John Wiley & Sons Ltd, Chichester, UK, 2012; pp. 153-157