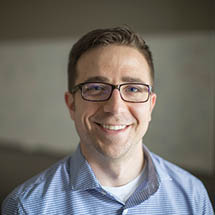 Assistant Professor (Organic Chemistry)
Jon is originally from Parkersburg, WV and found his passion for chemistry as an undergraduate at Allegheny College. There his career in organic chemistry began in the research laboratory of Professor Phillip Persichini where he studied carbon-carbon bond forming reactions mediated by boron.
After receiving his B.Sc. in 2005 he pursued his Ph.D. under the supervision of Tomas Hudlicky at Brock University - St. Catharines, ON. His thesis work included the total synthesis of various Amaryllidaceae alkaloids, opioids, and cyclictols. Following completion of his Ph.D. in 2010 he took up a postdoctoral appointment at the Laboratory of Chemical Biotechnology - TU Dortmund, Germany under the direction of Prof. Dr. Andreas Schmid and PD Dr. Bruno Bühler. There he investigated applications of biphasic whole-cell biotransformations and their downstream processing using supercritical carbon dioxide.
In 2012 Jon returned to the States as a Visiting Assistant Professor and Principal Investigator at Amherst College. He joined the Chemistry Department at Whitman College in 2015 as an Assistant Professor. Research in the Collins group focuses on the development of new biocatalysts and supporting technologies for the efficient preparation of important small molecules.