News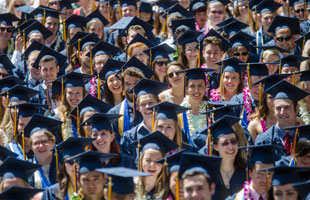 Commencement speaker Rob Manning '80 affirms the need for graduates to take risks. Read more »
More News
Whitman in the News
More Media Clips
Spotlight
Pros – COMMON GENiUS by Cody Burchfield '16

This video was accepted for inclusion in blue moon volume 28, an annual art and literary magazine produced by Whitman students.
View and listen to more of blue moon's digital content on blue moon's digital media site. The print publication is available at locations around campus.
See and Hear More
Athletics
The 2014-15 season closes with an awards banquet. More»
Whitman Athletics
Now Is the Time Campaign
Your gift to the Now Is the Time Campaign has an impact on current and future students.
Academic Strength: inspiring faculty and extraordinary learning experiences
Access and Affordability: need-based scholarships and talent and merit awards
Financial Strength: endowment and Annual Fund
Make an impact! Give by June 30.