After Whitman
Gender Studies After Whitman
Gender Studies students at Whitman go on to do amazing things! Recent graduates of the Gender Studies program find themselves employed across disciplines, focuses, and career paths. Below is a list of just a handful of career paths that recent graduates have found themselves on:
The Fulbright Program
Teach for America
Work for nonprofit and in public health organizations
Work in the corporate world as administrators and executives
Medical School
Elementary Education
Work in communications and marketing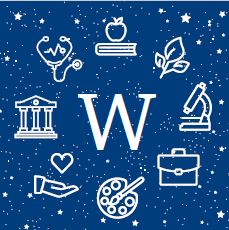 Curious about what YOUR path with Gender Studies could be after Whitman? The Student Engagement Center recently launched a platform called the Whitman Wayfinder that includes a trove of information to explore, broken down by occupation and career path including Arts & Communication, Social & Human Services, and many more. The Wayfinder also includes a helpful graphic which can be explored with any combination of Occupation, Major, and Division to learn more about graduate work and career paths in a more interactive platform. You can check out the Whitman Wayfinder diagram here!
For even more information about graduate study or career paths after Whitman, please see the Student Engagement Center's Website: Graduate School, Career Guidance. Or see your major adviser for more information and guidance!