the green issue
Alumni, faculty, staff and students keep the environment and sustainability close to their hearts. Read how they are striving to make our planet a better place to live.
Call of the Congo

Kate Jackson has survived a cobra bite and a rare tropical disease while building the only online database of the snakes of Western and Central Africa. Her research will save lives. And it could prevent mining companies from destroying the Congo.
Nat Clarke '11 combines coursework, research, student-faculty collaboration

Clarke collaborated on Kate Jackson's forthcoming book, "Snakes of Western and Central Africa," and helped develop the website.
Schaeffer confronts rain forest destruction

"Ever since I went to Whitman, I wanted to do this type of work."
Curtis promotes a bright idea in the clean energy revolution
Lisa Curtis '10 works for a solar company, buys locally and rides her bicycle rather than drives. However, don't call her an environmentalist.
Green List

25 ways the Whitman community keeps its commitment to the environment and to sustainability.
Water work earns Giordano a trip to Sweden to receive prestigious prize
Water is a precious resource, but for Mark Giordano '88, it's also a ticket to meeting a king.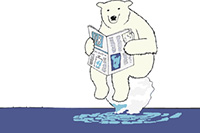 Whitman students challenge a global warming skeptic in letters to the editor

"Here's a challenge for anyone who really believes anthropogenic global warming exists: prove it."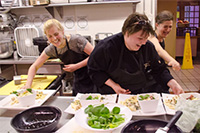 Who's the top sustainable chef?

Whitman's first-ever Sustainable Iron Chef competition.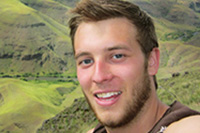 A unique major asks students to reflect on their place in nature
Like Ralph Waldo Emerson and Henry David Thoreau, Whitman's environmental humanities majors seek to answer this question: How should we fit into the natural world?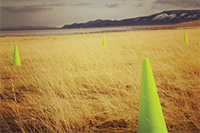 The art of awareness

Oftentimes, words just won't do. Assistant Professor of Art Michelle Acuff's work embodies and provokes a dialogue between art and environment.