---
Strategic Planning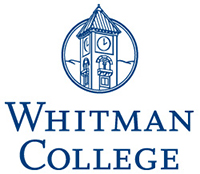 Share Your Thoughts

Over the past year, the Whitman community has been engaged in a robust strategic planning initiative. Alumni, parents, students, faculty and staff have brainstormed, prioritized and shaped the priorities of the strategic plan at listening sessions held on campus and across the United States. Now, we offer you an opportunity to review the outcome of these efforts, a near-final draft of the strategic plan, and provide additional feedback as we work to finalize the plan over the summer.
Share your thoughts now.


---
Whitman News
More than 20 faculty members receive promotions
Faculty members who received contract renewals, tenure and promotion to full professor answered questions about their areas of expertise, what they love about Whitman and what they do in the community.
Read more


Whitman summer internship grants break several school records
In its inaugural year, the WIG program funded 18 students. It has gone on to provide 979 internships since then, and $350,000 in funding this year alone.
Read more


Whitman's Heather Ashley Hayes on the rhetoric of terrorism
In her book Violent Subjects and Rhetorical Cartography in the Age of the Terror Wars (Palgrave Macmillan, 2016), Assistant Professor of Rhetoric Studies Heather Ashley Hayes examines the rise of the U.S. armed drone program, the power of political rhetoric and the ways in which governments and citizens turn to violence as a response to, or product of, the aftermath of the attacks on September 11, 2001.
Read more


Whitman adds creative writing minor
According to Associate Professor of English and Department Chair Scott Elliott, creative writing classes attract students from across the disciplines, "making these courses exciting interdisciplinary spaces in the true spirit of the liberal arts, where students have the opportunity to discover the best uses of the written word, in addition to pushing the boundaries of language."
Read more


College signs memorandum of understanding with CTUIR
The document constitutes a formal commitment to collaborate on the development of curricula focused on Native American studies while strengthening Native American recruitment and retention at Whitman. It also provides a framework to identify areas of shared research interests and facilitate the transition of CTUIR students into institutions of higher learning.
Read more


More from the Newsroom
---
Events
Whitnic in Central Park • New York City, NY

July 15, 2017, 1-4 p.m.
Central Park, Sheep Meadow
Join Whitman alumni, parents and friends for a BYOPicnic in Central Park's Sheep Meadow. The group will be greeted by Aaron Blank '01 on the west side of the meadow. Look for a Whitman sign staked in the ground.
Read more and RSVP


Whitman Movie Night in the Park • Chicago IL

July 18, 2017, 6:15 p.m.
Millennium Park
Join Whitman alumni, parents, and friends for a screening of La La Land at the Millennium Park Summer Film Series. Bring your whole family out for this fun community event! Lauren Schneider '10 will meet the group on the southwest corner of the Great Lawn where you will be welcome to spread out, connect with old friends, and make new ones.
Read more and RSVP


Faculty Coffee and Museum Tour • Toronto, Ontario, Canada

August 12, 2017, 10:00 a.m.
b espresso bar, Inside The Royal Conservatory of Music, Atrium
Join Dr. Kate Jackson, associate professor of biology, for coffee and conversation about her research, the biology department, and Whitman College in general. After coffee, the group is welcome to join Dr. Jackson at the nearby Royal Ontario Museum where she will lead a tour of the vertebrate paleontology (dinosaur) galleries for approximately one hour. You will then be welcome to tour the rest of the museum on your own.
Read more and RSVP


More Alumni and Parent Events
---
Travel with Whitman
Float the Wild and Scenic Wallowa and Grande Ronde Rivers
July 17-19, 2017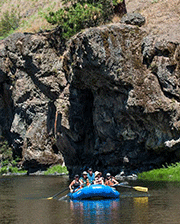 Navigate 40 miles of breathtaking waterways on a leisurely three-day float. No motors, no light pollution and no Wi-Fi. All skill levels welcome. Hurry! Space is limited.

Guided by Grant Richie '03 of Richie Outfitters • Education by Assistant Professor of Geology Nick Bader • Gourmet dinners by Chef Andrae Bopp • Wines from Revelry Vintners poured by owner and winemaker 
Jared Burns '03
Details and Registration




"Legendary Danube" River Cruise on AMA Waterways with Professor Kurt Hoffman
July 11-21, 2018
Includes optional 3 nights in Prague, followed by 7-night cruise from Nuremberg to Budapest. From $3,079* per person.

*Book by July 31, 2017, and save $1,000 per person on cruise fare.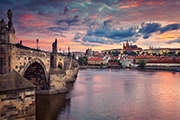 Join Professor of Physics Kurt Hoffman and celebrate the beauty and history of the Danube as you cruise from Nuremberg to Budapest. Visit centuries-old towns, and let the culture, art and music of Europe's grand cities and fairy tale villages surprise and delight you. Along the way, Professor Hoffman will lead explorations of sound and how it moves in different architectural environments — whether in medieval Regensburg, the baroque-style Benedictine Abbey, or one of the great concert halls in Vienna. An experience not to be missed!
Details and Registration


Circumnavigation of Iceland
July 25-August 2, 2018
One Cabin Remains Available, CALL NOW!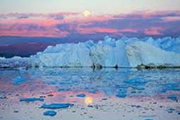 Join fellow Whittie travelers for an unforgettable journey to Iceland in Summer 2018. Accompanied by Professor of Geology Pat Spencer, explore the stunning beauty of the "Land of Fire and Ice," on a seven-night circumnavigation of the Nordic island nation. Interested parties are invited to contact Lauren Riker, assistant director for development events, at rikerle@whitman.edu for details.


---
Summer Read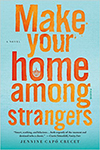 Whitman's annual Summer Read Program offers new students the opportunity to immerse themselves in our academic culture during orientation. First years are asked to read a selected book in advance of their arrival at Whitman and be prepared to discuss it with faculty members and fellow students during their first week on campus. This year's Summer Read is "Make Your Home Among Strangers," an award-winning novel by Jennine Capó Crucet.
Read more


---
2017-2018 Academic Calendar
| | |
| --- | --- |
| August 25 | Residence halls open at 9:00 a.m. for returning students. Convocation at 3:00 p.m. |
| August 29 | Fall semester begins |
| October 5-6 | October break |
| October 20-22 | Family Weekend |
View the full Academic Calendar
---
Why We Love Whitman!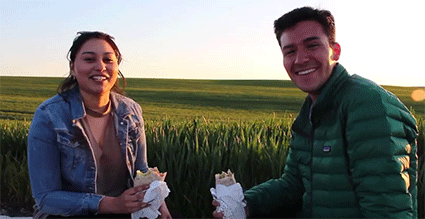 Bucket List: Burritos in the Wheat Fields!
Students still love the wheat fields!
Watch the video.


---
Student Engagement Center (SEC)
Learn more about the SEC from their website and blog.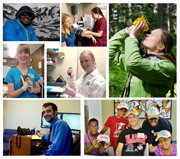 ---
Academic Calendar
Academic calendars are produced by the Registrar's Office and contain important academic and registration deadlines. Calendars for the next few years have been provided as a convenience but please be aware that dates are tentative and could change.
Read more

---
College Bookstore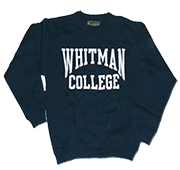 Buy online
---
Whitman Magazine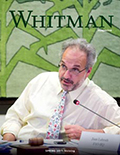 New issue online now
---