---
Whitman News
Tech icon Jonathan Sposato '89 urges inclusive workplace
Serial entrepreneur and startup investor Jonathan Sposato '89 advocates for more collaboration between men and women in the workplace his new book, Better Together: 8 Ways Working with Women Leads to Extraordinary Products & Profits.
Read more


Princeton Review touts Whitman as college that pays you back
The Princeton Review has again recognized Whitman as one of the country's best colleges for students seeking a superb education, affordability and good career prospects.
Read more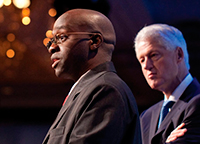 Ashifi Gogo '05 to give 2018 Commencement address
Social entrepreneur Ashifi Gogo '05, CEO of Sproxil, a global consumer protection company, will return to campus this spring as the 2018 Whitman College Commencement speaker.
Read more



Whitman student interviewed about Men Making Meals
Katy Woodal '18 coordinates the Men Making Meals program which pairs college students with elderly men in need of cooking lessons.
Read more


More from the Newsroom
---
Events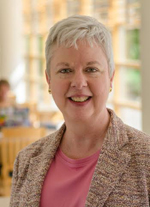 Presidential Reception • Honolulu, HI

February 11, 2018, 4-6 p.m.
Outrigger Canoe Club, Ocean Room
President Kathleen Murray will share updates from campus, including the latest on the strategic plan, progress on the Living at Whitman Initiative, and invite conversation with alumni, parents and friends about the future of Whitman College.
Read more and RSVP by February 7




"The Stuff of Family Life: How our Homes Reflect our Lives" • Walla Walla, WA

February 24, 2018, 11 a.m.-12 p.m.
Reid Campus Center, Young Ballroom B
Professor of Sociology Michelle Janning will talk about her new book and what the things we keep say about us. Book signing to following in the Whitman College Bookstore.
Read more and RSVP by February 22


Building a Diverse Whitman Community • San Francisco, CA

February 28, 2018, 7-9 p.m.
UBER Headquarters
Please join Kazi Joshua, Vice President for Diversity & Inclusion, as he speaks about the work of the Whitman Inclusion Diversity and Equity (WIDE) committee, our recent campus climate study, and how diversity planning will coincide with the broader college strategic planning.
Read more and RSVP by February 24


More Alumni and Parent Events
---
Whitman Express Bus
Service over Spring Break

Whether there is service to either SeaTac or to Portland at Spring Break will be determined by ridership. If there are not enough PAID reservations by 3:00 p.m., Friday, February 9, 2018 the Spring Break buses will be canceled.

For questions, please call the Reid Campus Center at 509-527-5208.


---
2017-2018 Academic Calendar
| | |
| --- | --- |
| February 19 | Presidents' Day; no classes |
| February 22 | Power and Privilege Symposium; no classes |
| March 10 | Residence halls close at 9:00 a.m. |
| March 12-23 | Spring break; no classes |
| March 25 | Residence halls open at noon |
| April 10 | Whitman Undergraduate Conference; no classes |
| May 10-15 | Final examination period |
| May 17 | Residence halls close at 5 p.m. |
| May 20 | Commencement |
View the full Academic Calendar
---
Host a Whitman Job Shadow during Spring Break 2018!
Each year, the Student Engagement Center encourages Whitman students to develop one or two shadowing opportunities throughout the course of their academic year - an opportunity to see a day-in-the-life with a Whitman graduate working in a role, organization or professional field of the student's interest.

This year, we invite you to join Whitman's Spring Break Job Shadow Program by offering to host a current student for a full-day or half-day between the dates of: March 12th through 23rd, 2018.

By simply completing this form, you will share your information and availability to host with our office. We will work to pair you with a student interested in learning about your work and provide information to prepare both you and them for an excellent shadowing experience next March. Questions? Please contact Kim Rolfe, Director for Business Engagement at rolfekb@whitman.edu.


---
Why We Love Whitman!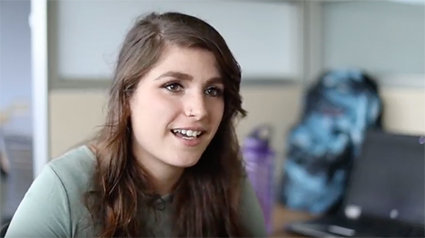 Suzanna Officer '19, utilized one of her majors, mathematics, and her chemistry minor as a summer intern at the Joint Institute for the Study of the Atmosphere and Ocean in Seattle.
Read more and watch the video


---
Student Engagement Center (SEC)
Learn more about the SEC from their website and blog.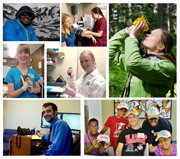 ---
Academic Calendar
Academic calendars are produced by the Registrar's Office and contain important academic and registration deadlines. Calendars for the next few years have been provided as a convenience but please be aware that dates are tentative and could change.
Read more

---
College Bookstore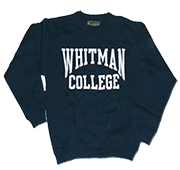 Buy online
---
Whitman Magazine

Latest issue online now
---
Athletics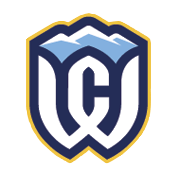 Join the excitement
Stream select events live!