---
Whitman News
Whitman Ranked Among Top LGBTQ-Friendly Colleges
Whitman was recognized as a Top LGBTQ-Friendly College for 2018-19 by AffordableCollegesOnline.org. The higher education information, resources, affordability and rankings site lists Whitman as one of the most inclusive campuses in the country for LGBTQ students, faculty and staff.
Read more


Alumni Canoe Journey Subject of Documentary Film
Whitman alumni Andy '76 and Alan Dappen '74 complete canoe trip through inland passage they began 40 years before.
Read more


More from the Newsroom
---
Save the Date!

Whitman College Family Weekend will take place October 19-21, 2018. You can find more information online or call the Office of Residence Life and Housing at 509-527-5297. We look forward to welcoming you on campus in October.


---
Events
Whitnic in Central Park • New York, NY
August 18, 2018, 2-4 p.m.
Central Park, Sheep Meadow

Join Whitman alumni, parents and friends for our third BYOPicnic in Central Park's Sheep Meadow. The group will be greeted by Aaron Blank '01 on the west side of the meadow. Look for a Whitman sign staked in the ground and a Whitman pennant on the fence.
Read more and RSVP by August 17


An Evening of Reflections with Professor David Schmitz
Join Whitman alumni, parents, and friends for a lecture on the history of the college by the Robert Allen Skotheim chair of history, Dr. David F. Schmitz.

October 9, 2018, 6:30-8:30p.m.
New York, NY - Roosevelt House at Hunter College
Read more and RSVP by October 3rd

October 11, 2018, 6:30-8:30p.m.
Washington, DC - National Press Club
Read more and RSVP by October 3rd
More Alumni and Parent Events
---
Student Stories from the Student Engagement Center
The Whitman Internship Grant provides funding for students who submit strong applications to participate in unpaid internship experiences for both for-profit and non-profit organizations. You can read how Whitman students are spending their summer interning for these organizations on the Student Engagement Center blog.


---
Congratulations to the 2018 Alumni Recognition Award Winners

Pat Courtney Gold '61, Gene Adams '53, Dick Neher '53, Becky Walliman Antilla '08 and Professor Akira "Ron" Takemoto
Read more about these outstanding individuals here.


---
Parent Volunteer Opportunity
The Office of Admission is looking for parents who would be interested in coming to campus on Friday, October 12, to participate in Fall Visitors' Day. Parent volunteers would sit on a panel during the parent luncheon to answer general questions from families of prospective students. If you are available on October 12 at noon, please contact Lauren in the Office of Admission at 509-527-5962 or prusialv@whitman.edu.


---
2018-2019 Academic Calendar
| | |
| --- | --- |
| August 24 | Residence halls open at 9:00 a.m. for returning students |
| August 28 | Fall semester classes begin |
| October 4-5 | Mid-semester break; no classes (residence halls are open) |
| October 19-21 | Family Weekend |
Important housing dates from Residence Life
Academic Calendar
---
Why We Love Whitman!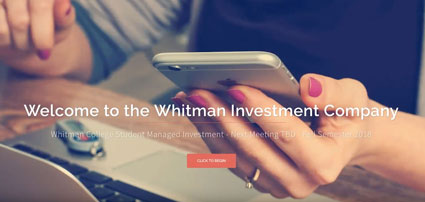 Getting involved in the Whitman Investment Company, which manages a portfolio of more than $1,000,000, provides a hands-on learning opportunity for students interested in finance.

Watch the video.


---
Whitman Magazine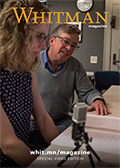 Hear from alumni, students and faculty in their own words in this special VIDEO edition of Whitman Magazine.
---
College Bookstore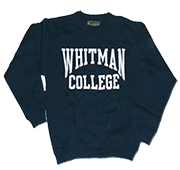 Buy online
---
Student Engagement Center (SEC)
Learn more about the SEC from their website and blog.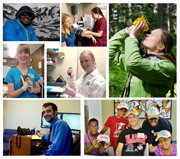 ---