---
Whitman News
Summer construction projects build a better campus
This summer, construction projects across campus are maintaining and improving living and working spaces for the whole Whitman community.
Take a look


Whitties receive top fellowships and grants
In another successful season for fellowships and grants, Whitman students and graduates netted 32 of the nation's most prestigious scholarships and awards.
Read more


Whitman earns EPA award for green power use
Whitman College ranked at the top of the Northwest Conference during the 2016-17 College and University Green Power Challenge.
Read more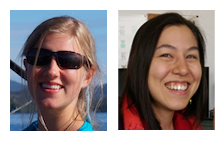 Whitman alumnae awarded NSF research fellowships
Nevé Baker '15 and
Hanna Kahl '11 are among this year's recipients of the Graduate Research Fellowship Program fellowships.
Read more


More from the Newsroom
---
Student Engagement Center (SEC) is launching new platform to help students find internships and jobs
This week, the SEC is launching a powerful new platform with over 180,000 employers and a fresh user experience to help current students and recent graduates connect to employers and job openings. And you can help! We are asking parents that work in an organization recruiting talent for internships and early career positions to consider the following:

1. If your organization is using Handshake, ask your recruiting team to add Whitman College to their list of school connections on Handshake.
2. Create a user profile and then connect to your company already on Handshake. (If your organization incentivizes recruiting, this is a sure way to direct Whitties to you, first.)
3. New to Handshake? Click here to find instructions to create a company profile.
---
Events
Faculty Coffee and Museum Tour • Toronto, Ontario, Canada

August 12, 2017, 10:00 a.m.
b espresso bar, Inside The Royal Conservatory of Music, Atrium
Join Dr. Kate Jackson, associate professor of biology, for coffee and conversation about her research, the biology department, and Whitman College in general. After coffee, the group is welcome to join Dr. Jackson at the nearby Royal Ontario Museum where she will lead a tour of the vertebrate paleontology (dinosaur) galleries for approximately one hour. You will then be welcome to tour the rest of the museum on your own.
Read more and RSVP

Whitties in the Cities • Houston, TX
August 17, 2017, 5:30 p.m.
La Grange
Join Whitman College alumni, parents, and friends in the Houston area for happy hour and great conversation. Find out who you didn't know lives in your city! The group will be hosted by Robert Street '07 and light appetizers will be provided.
Read more and RSVP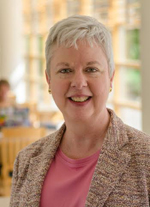 Presidential Receptions
Eugene, Oregon and Boise, Idaho

President Murray will share updates from campus, including the latest on the strategic plan, progress on the Living at Whitman Initiative, the arrival of our new Dean of Students, and invite conversation with alumni, parents and friends about the future of Whitman College.

Eugene, OR - August 29, 6:30 p.m., at the Inn at the 5th, Maple Room - RSVP
Boise, ID - September 13, 6:30 p.m., at Telaya Wine Company - RSVP

Building a Diverse Whitman Community • Boston, MA
September 12, 2017, 6-8 p.m.
The Langham, The Wyeth Room
How do you build community? How do you build a diverse learning environment that is both challenging and supportive?
Please join Kazi Joshua, Vice President for Diversity & Inclusion, as he speaks about the work of the Whitman Inclusion Diversity and Equity (WIDE) committee, our recent campus climate study, and how diversity planning will coincide with the broader college strategic planning.
Read more and RSVP


More Alumni and Parent Events
---
Travel with Whitman
"Legendary Danube" River Cruise on AMA Waterways with Professor Kurt Hoffman
July 11-21, 2018
Includes optional 3 nights in Prague, followed by 7-night cruise from Nuremberg to Budapest. From $3,079* per person.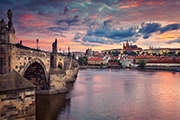 Join Professor of Physics Kurt Hoffman and celebrate the beauty and history of the Danube as you cruise from Nuremberg to Budapest. Visit centuries-old towns, and let the culture, art and music of Europe's grand cities and fairy tale villages surprise and delight you. Along the way, Professor Hoffman will lead explorations of sound and how it moves in different architectural environments — whether in medieval Regensburg, the baroque-style Benedictine Abbey, or one of the great concert halls in Vienna. An experience not to be missed!
Details and Registration


---
Summer Read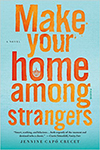 Whitman's annual Summer Read Program offers new students the opportunity to immerse themselves in our academic culture during orientation. First years are asked to read a selected book in advance of their arrival at Whitman and be prepared to discuss it with faculty members and fellow students during their first week on campus. This year's Summer Read is "Make Your Home Among Strangers," an award-winning novel by Jennine Capó Crucet.
Read more


---
2017-2018 Academic Calendar
| | |
| --- | --- |
| August 25 | Residence halls open at 9:00 a.m. for returning students. Convocation at 3:30 p.m. |
| August 29 | Fall semester begins |
| October 5-6 | October break |
| October 20-22 | Family Weekend |
View the full Academic Calendar
---
Why We Love Whitman!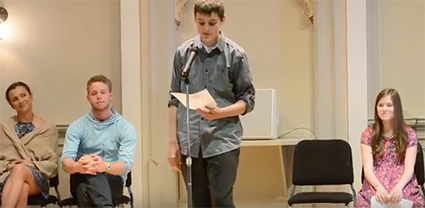 Tell a Story - Walla Walla Whitman Imaginative Writing Partnership
Students from the Walla Walla Public Schools read excerpts from their best creative writing after participating in the Walla Walla Whitman Imaginative Writing Partnership. Since 2012, the program has paired Whitman students with local children to encourage imaginative writing in Walla Walla schools. The program is made possible by grants from the Whitman Innovation in Teaching and Learning program and by the George Welch Trust and the Carrie Welch Trust.
Watch the video.


---
Student Engagement Center (SEC)
Learn more about the SEC from their website and blog.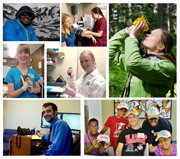 ---
Academic Calendar
Academic calendars are produced by the Registrar's Office and contain important academic and registration deadlines. Calendars for the next few years have been provided as a convenience but please be aware that dates are tentative and could change.
Read more

---
College Bookstore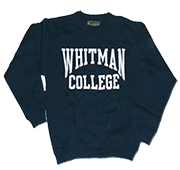 Buy online
---
Whitman Magazine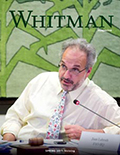 New issue online now
---