---
Whitman News
Dilbert cartoons, snow globes, and Mars at Whitman's 2015 Commencement
Rob Manning '80 ponders the aesthetics of blue Martian sunsets. Contemplating solar events on the Red Planet makes sense for Manning, who led the NASA team that designed Curiosity, the rover currently exploring Mars. Speaking at Whitman College's 129th Commencement, the Mars exploration program chief engineer at NASA's Jet Propulsions Laboratory gave graduates six simple life lessons on the south lawn at Whitman's Memorial Building on May 24th.
Read more


Commencement 2015 - A social media view
Whitman's graduating class and their friends and family shared their favorite Whitman Commencement moments using the hashtag #WhitmanGrad.
Here are a few we collected.


Whitman sophomore receives premier environmental scholarship

Nina Finley '17 is one of only 50 students in the nation to receive the prestigious Udall Scholarship. What's more, she is one of only eight sophomores chosen for the prize.
Read more



This year's Summer Read: Edwidge Danticat's Brother, I'm Dying
Whitman College has chosen the award-winning memoir Brother, I'm Dying by Edwidge Danticat for the 2015 Summer Read Program. Haitian-born Danticat's novels and short stories focus on families through the lens of immigration.
Read more


---
Student Engagement Center
Recently, Whitman's Student Engagement Center (SEC) was recognized for it's experiential learning successes. The SEC has experienced growth and success the past few years, under the leadership of Associate Dean for Student Engagement, Noah Leavitt. Learn more about the work Noah and his staff at the SEC are doing on their website and their blog.

The SEC would also like to share a recent article published in Forbes about helping your child win the internship game.


---
Summer College 2015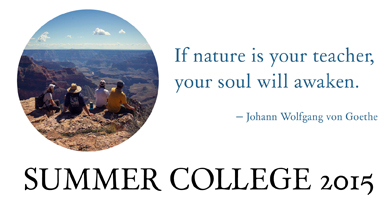 June 25-28
See the schedule of lectures, optional afternoon activities and dinners.
Register online.


---
Whitman in Ashland
Oregon Shakespeare Festival 2015 • Ashland, OR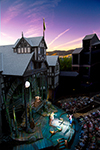 August 7-9, 2019
Join us for the 36th annual weekend at the Oregon Shakespeare Festival. The program includes lodging at the Ashland Springs Hotel, lecture and discussions by Professor English Theresa DiPasquale, opening dinner and theater tickets. This year's schedule includes Antony and Cleopatra, Sweat, Head Over Heels, Guys and Dolls and Much Ado About Nothing.
Read more and register online.


---
Save the Date • Boston
Meet Whitman's 14th President Kathleen Murray • Harvard, MA

July 15, 2015 • 6:00 p.m. • Fruitland Museum
Save the date for this special dinner.


---
Thank you for your S T R E T C H !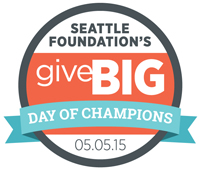 Thanks to our generous alumni, parents, and friends, Whitman College benefited greatly from the Seattle Foundation's annual GiveBIG day on May 5. This generous support enhances the teaching and learning for faculty and students during this 132nd academic year — both in and out of the classroom.

The College received 150 gifts totaling $45,535 and the average gift amount increased by 32% over last year's campaign. Gifts ranged from five dollars to as much as $5,000 and came from as far away as Wiesbaden, Germany and Shanghai, China. The highest number of gifts were made by those who graduated in the 2000s. An additional stretch amount will be announced by the foundation and awarded to Whitman and other non-profits in early to mid-June.


---
Parting Shot
Photo by Matt Banderas '04, Whitman visual editor/photographer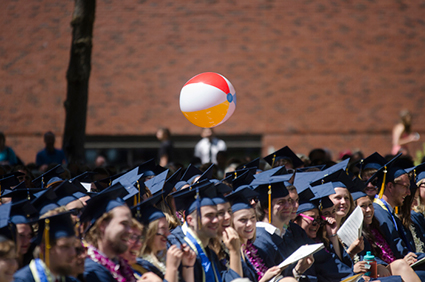 The Class of 2015 enjoy their moment in the sun during Commencement.


---
Save the Date!
Family Weekend
October 23-25, 2015
Read more
---
Support the Parents Fund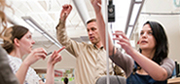 Make an online gift now.
---
Student Engagement Center (SEC)
Learn more about the SEC from their web site.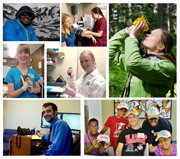 ---
Athletics

Join the excitement
---
Academic Calendar
Academic calendars are produced by the Registrar's Office and contain important academic and registration deadlines. Calendars for the next few years have been provided as a convenience but please be aware that dates are tentative and could change.
Read more

---
College Bookstore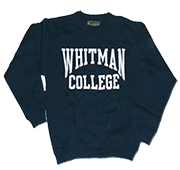 Buy online
---
Whitman Magazine

View online
---