---
Whitman News
Whitman students sing out for social justice
Freedom Songs again harmonized about social justice at Harper Joy Theatre. It featured student singers and spoken-word artists who furthered discussion of diversity and inclusion at Whitman.
Read more


Mr. Whitman raises $48,000 for backpack meals program
The money will help more than 300 Walla Walla elementary schoolchildren eligible for free and reduced lunches to receive weekly Backpack Bridge bags filled with two breakfasts, two lunches and two snacks on Fridays. Currently, 140 primary school students benefit from the project.
Read more


Whitman hosts Pacific Northwest students of color conference
The first Change Now! students of color conference drew more than 150 students of color—and other underrepresented groups such as first-generation college students and LGBTQIA+—from 10 institutions in the Pacific Northwest to Whitman College to share concerns, experiences, and leadership styles.
Read more


More from the Newsroom
---
Events

Whitties Helping Whitties • three locations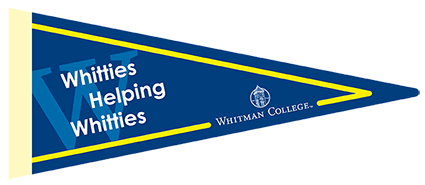 Join Whitman students, alumni, and parents for a series of events targeted at creating a professional Whitman community.
Seattle, WA January 8, 2018, RSVP by January 4
Portland, OR January 9, 2018, RSVP by January 4
San Francisco, CA January 10, 2018, RSVP by January 4


More Alumni and Parent Events
---
End of Year Giving
The fundraising effort for the Parents Fund focuses on internships and other vital work of the Student Engagement Center. Make your gift before the calendar year-end to support the SEC. For additional information regarding calendar year-end gifts, please visit the End of Year Giving page.


---
Host a Whitman Job Shadow during Spring Break 2018!
Each year, the Student Engagement Center encourages Whitman students to develop one or two shadowing opportunities throughout the course of their academic year - an opportunity to see a day-in-the-life with a Whitman graduate working in a role, organization or professional field of the student's interest.

This year, we invite you to join Whitman's Spring Break Job Shadow Program by offering to host a current student for a full-day or half-day between the dates of: March 12th through 23rd, 2018.

By simply completing this form, you will share your information and availability to host with our office. We will work to pair you with a student interested in learning about your work and provide information to prepare both you and them for an excellent shadowing experience next March. Questions? Please contact Kim Rolfe, Director for Business Engagement at rolfekb@whitman.edu.


---
Send your student a care package
You can purchase a finals gift basket from the Whitman College Bookstore, which will be available for your student to pick up on Thursday, December 7.

Order online or by calling the bookstore at (509) 527-5274.


---
Whitman Express Bus
The Reid Campus Center coordinates chartered round-trip bus services to Seattle and Portland areas for Winter Break. You can find more information here or call the Reid Campus Center at: (509) 527-5208.


---
2017-2018 Academic Calendar
| | |
| --- | --- |
| December 8 | Last day of classes |
| December 11-15 | Final Exams |
| December 16 | All residence halls close at noon. |
| January 14 | Residence halls open at 9:00 a.m. |
| January 15 | Martin Luther King, Jr. Day - no classes |
| January 16 | Classes begin |
View the full Academic Calendar
---
Why We Love Whitman!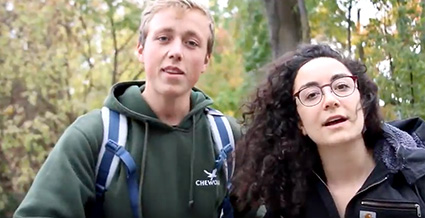 Join Harrison Carter '18 and Lilia Cohen '18 as they tour a bit of downtown Walla Walla.
Watch the video


---
Student Engagement Center (SEC)
Learn more about the SEC from their website and blog.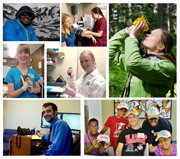 ---
Academic Calendar
Academic calendars are produced by the Registrar's Office and contain important academic and registration deadlines. Calendars for the next few years have been provided as a convenience but please be aware that dates are tentative and could change.
Read more

---
College Bookstore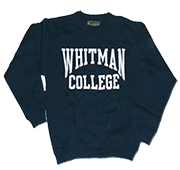 Buy online
---
Whitman Magazine

New issue online now
---
Athletics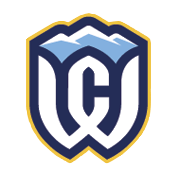 Join the excitement
Stream select events live!