---
Support the Whitman Parents Fund
Join parents, alumni and friends in making a gift to Whitman College before June 30.

Gifts to the Whitman College Parents Fund support our talented students and dedicated faculty, provide scholarships and student aid, and fund innovative academic programs. Make your gift online.


---
Congratulations Class of 2017!
Family members, faculty, staff, students and friends gathered on campus to celebrate the graduating class of 2017. In case you missed it, you can watch it online.


Wanjiru Kamau-Rutenberg '01 counsels Whitman graduates to do good
Commencement speaker Wanjiru Kamau-Rutenberg '01 delivered a motivational imperative to the Whitman College graduating class of 2017: privilege carries "an obligation to make the world a better place."
Read more


Parents appreciate their graduates—and Whitman
Parents of graduating seniors applauded their progeny and Whitman College at the 131st Commencement ceremony.
Read more


Whitman legacy families share thoughts on Commencement
Numerous legacy families watched their next generation graduate from Whitman College last Sunday at Commencement. The newly minted alumni followed a long line of kinship tradition.
Read more


Contemplation, sustenance, service: Whitman's Baccalaureate ceremony
An annual send off preceding Commencement, the hour-long Baccalaureate is an enduring tradition at Whitman and more spiritual than religious. It honors the graduating class and highlights their personal growth and achievement.
Read more


---
Events
Whitnic in Central Park • New York City, NY

June 24, 2017, 1-4 p.m.
Central Park, Sheep Meadow
Join Whitman alumni, parents and friends for a BYOPicnic in Central Park's Sheep Meadow. The group will be greeted by Aaron Blank '01 on the west side of the meadow. Look for a Whitman sign staked in the ground.
Read more and RSVP


Whitman Movie Night in the Park • Chicago IL

July 7, 2017, 6:15 p.m.
Millennium Park
Join Whitman alumni, parents, and friends for a screening of La La Land at the Millennium Park Summer Film Series. Bring your whole family out for this fun community event! Lauren Schneider '10 will meet the group on the southwest corner of the Great Lawn where you will be welcome to spread out, connect with old friends, and make new ones.
Read more and RSVP


More Alumni and Parent Events
---
Travel with Whitman
Float the Wild and Scenic Wallowa and Grande Ronde Rivers
July 17-19, 2017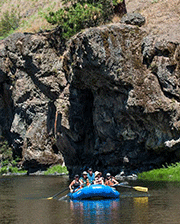 Guided by Grant Richie '03 of Richie Outfitters • Education by Assistant Professor of Geology Nick Bader • Gourmet dinners by Chef Andrae Bopp • Wines from Revelry Vintners poured by owner and winemaker 
Jared Burns '03

Details and Registration







Oregon Shakespeare Festival
August 4-6, 2017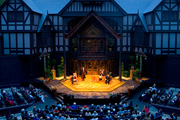 Alumni, parents and friends are invited to join Theresa DiPasquale, the Gregory M. Cowan Professor of English Language and Literature for a weekend at the Oregon Shakespeare Festival. Join us in beautiful Ashland, Oregon for theater, dinner and post-play discussions led by Professor Theresa DiPasquale which will enrich the experience.
Register by June 30th


Circumnavigation of Iceland
July 25 - August 2, 2018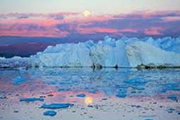 Join fellow Whittie travelers for an unforgettable journey to Iceland in Summer 2018. Accompanied by Professor of Geology Pat Spencer, explore the stunning beauty of the "Land of Fire and Ice," on a seven-night circumnavigation of the Nordic island nation. Interested parties are invited to contact Lauren Riker, assistant director for development events, at rikerle@whitman.edu for details.


---
Summer Read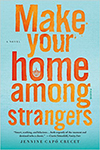 Whitman's annual Summer Read Program offers new students the opportunity to immerse themselves in our academic culture during orientation. First years are asked to read a selected book in advance of their arrival at Whitman and be prepared to discuss it with faculty members and fellow students during their first week on campus. This year's Summer Read is "Make Your Home Among Strangers," an award-winning novel by Jennine Capó Crucet.


---
2017-2018 Academic Calendar
| | |
| --- | --- |
| Tuesday, August 29 | Classes begin |
| Thursday-Friday, October 5-6 | October break |
| Friday-Sunday, October 20-22 | Family Weekend |
View the full Academic Calendar
---
Why We Love Whitman!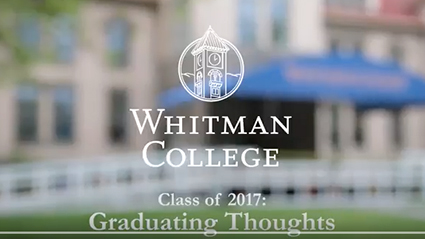 Graduating Thoughts from the Class of 2017
Whitman College Class of 2017 graduates share some thoughts about their Whitman experience.
Watch the video.


Student Engagement Center (SEC)
Learn more about the SEC from their website.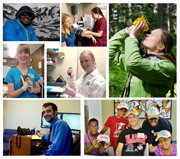 ---
Academic Calendar
Academic calendars are produced by the Registrar's Office and contain important academic and registration deadlines. Calendars for the next few years have been provided as a convenience but please be aware that dates are tentative and could change.
Read more

---
College Bookstore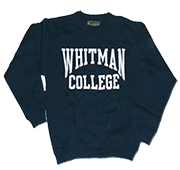 Buy online
---
Whitman Magazine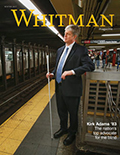 View online
---