---
All in for Whitman!
Transformation. Engagement. Community.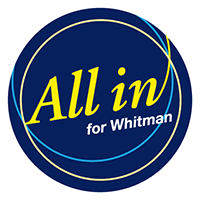 Join us online April 18-20 and be all in for Whitman with your gift to support students and the ideals of a Whitman education! Watch your email for an invitation to participate.


For more information, visit www.whitman.edu/allin




---
Whitman News
Most diverse, accessible class - from largest applicant pool
Whitman College broke several school records when sending out 2017-18 admittance letters. It topped previous benchmarks for quantity of applicants, diversity of students and eligibility for Pell Grants.
Read more


Men's and women's basketball teams enjoy great success
Men's tournament wrap-up
Women's tournament wrap-up
More from the Newsroom
---
Events
Whitties Helping Whitties • Walla Walla, WA

April 7, 2017, 4-5:30 p.m.
Whitman College Campus, Reid Campus Center, Young Ballroom
Please join us for a night of conversation and connection with Whitman students, alumni and parents.
Read more and RSVP


Whitman College Commencement • Walla Walla, WA

May 21, 2017, 11:00 a.m.-1:00 p.m.
Make your plans now to attend the Commencement ceremony for the Class of 2017. Tickets are not required for either the Commencement ceremony or the Baccalaureate Ceremony.
Read more


More Alumni and Parent Events
---
Whitman Undergraduate Conference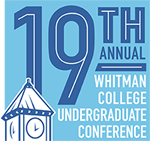 The Whitman Undergraduate Conference annually celebrates the scholarship and creativity of Whitman students over the course of a day dedicated entirely to their achievements. Follow this link to read more about this year's presentations.

April 11, 2017




---
New Off-Campus Studies Blog!
Blogs and Images on the Off-Campus Studies showcase the wonderful learning experiences of Whitman students as they study around the world.
Read more


---
2016-2017 Academic Calendar
| | |
| --- | --- |
| April 11 | Undergraduate Conference |
| May 8 | Last day of classes |
| May 11-13, 15-16 | Final exams |
| May 18 | All residence halls close at 5:00 p.m. |
| May 21 | Commencement |
Important Housing Dates
View the full Academic Calendar
---
Why We Love Whitman!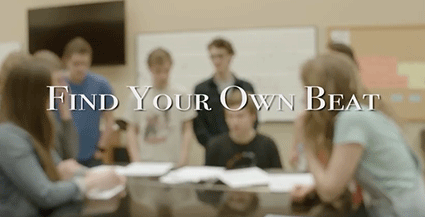 Video by Whitman College Film and Media Studies students Hannah Poukish '17, Megan Hearst '18, and Jordan Miller '18.
Music by Milo Cantor '17.
Watch the video.


Support the Parents Fund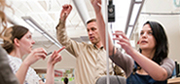 Make an online gift now.
---
Student Engagement Center (SEC)
Learn more about the SEC from their web site.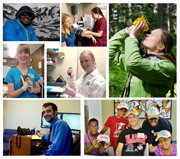 ---
Academic Calendar
Academic calendars are produced by the Registrar's Office and contain important academic and registration deadlines. Calendars for the next few years have been provided as a convenience but please be aware that dates are tentative and could change.
Read more

---
College Bookstore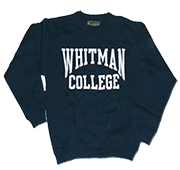 Buy online
---
Whitman Magazine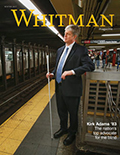 View online
---
Athletics

Join the excitement
Stream select events live!
---