Xiaobo Yuan first worked as an anthropologist as an undergraduate student while studying at Johns Hopkins University. Yuan received a research grant to do field work in coastal Mississippi after Hurricane Katrina. She was investigating how faith-based organizations, specifically Christian organizations, intervened in the aftermath of the hurricane.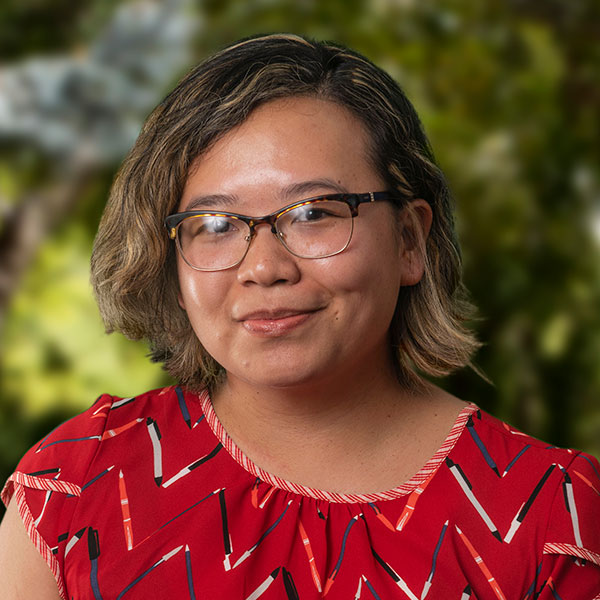 "It really stretched me. I had never really interacted with some of these religious groups. It was really exciting to be challenged in that way," she said.
Not only was Yuan attracted to the field research component of anthropology, but she found that the discipline brought together many of her interests. She was very involved in student journalism as an undergrad and was also curious about world religions.
"For me, anthropology was a way of doing sustained, long-term research among really interesting people in a way that isn't deadline based like daily journalism is. It afforded me the opportunity to stay with communities and concerns for a longer time," Yuan said.
Yuan brings her combined interest in religion and anthropology to Whitman College. She joined the faculty in fall 2019 as an assistant professor, and teaches half her courses in the Department of Religion, and the other half in the Department of Anthropology.
"That's how I see myself as a scholar. I do a lot of anthropological work. I'm trained as a cultural anthropologist, but I've always worked on religion and I was also partially trained at the Divinity School at the University of Chicago," Yuan said.
She is excited to bridge both departments with her expertise and to reflect upon the anthropology and religious history of the Walla Walla Valley and the missionary history of Whitman.
"I think people are really engaged with the local community and they encourage the students to be community engaged and oriented. I think that this is a really awesome aspect of being at Whitman," Yuan said.
After her undergraduate experience, Yuan applied to the doctoral program at the University of Chicago for anthropology. She focused her research on China and how contemporary Christian communities in China were developing in urban areas. She looked at how Christianity, which she said was considered a foreign religion for a long period in China, began to take on a new identity in Chinese cities. Yuan's research took her to several Christian communities in China. Her experience and research is incorporated into her Global Christianity Course and her course on anthropology in China, titled China Now.
As part of her China Now course last fall, Yuan gave students an assignment that she didn't realize would have lasting impacts on the academic year.
"One of the assignments is to track emerging news stories in China over the course of the semester. I never expected that all of the news coming out of China would be about this thing, that nobody knew at the time, called the novel coronavirus. I was surreal to track this virus as it transformed China and spread from Wuhan and then to see it completely transform our lives and our ways of teaching and learning, it's something I'll never forget." Yuan said.
Students looked at the many ways in which the virus affected different dimensions of daily life in China. Yuan noted that this helped them be attentive and prepared for the ways in which the virus would, and has affected life in the United States.
"It was really unexpected, but I've been really impressed by how students have adjusted to the difficult circumstances that we've had to face," Yuan said.