Skip to main content
Why The Movement Matters: Learning from America's Civil Rights Struggles
Date: January 27, 2014 Time: 7:00 p.m. to 9:00 p.m. Location: Reid Campus Center-Young Ballroom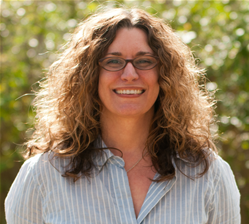 As part of the kick-off of Whitman Teaches The Movement, we are honored to be able to learn from Dr. Kate Shuster, one of the country's leading researchers and innovators on matters of K-12 education reform.
Kate Shuster, Ph.D., is the president of Shuster Consulting, Inc. Her firm conducts educational research, program evaluation and project management for national and international clients. She is the author of Teaching the Movement: The State of Civil Rights Education 2011 and its forthcoming revision for 2014. She is currently working with the Southern Poverty Law Center supervising the launch of Perspectives for a Diverse America, a common-core aligned K-12 curriculum tied to anti-bias education. This event is free and open to the public.
Dr. Shuster's talk is possible thanks to generous support from the Groseclose Endowed Lectureship.
Whitman Teaches The Movement is an initiative of the Student Engagement Center. For more information about this unique partnership among Whitman, Walla Walla Public Schools and the Southern Poverty Law Center please see: http://whitmanteachesthemovement.net/
Related Events
MLK Jr. March and Candlelight Vigil
Jan. 20, 4:00 p.m.
Film Screening: Freedom Riders
Jan. 23, 7:00 p.m.
Why Civil Rights Education Matters in Walla Walla in 2014
Jan. 27, 4:30 p.m.
Nonviolent Resistance and Campaigning Workshop
Jan. 29
An Evening with Civil Rights Activist Diane Nash
Jan. 30, 7:00 p.m.