As a technology reporter for The New York Times, Cecilia Kang, a Whitman Class of 1994 graduate, has spent years investigating Facebook. Her book "An Ugly Truth," cowritten with fellow NYT reporter Sheera Frenkel and published in June 2021, explores the deleterious effects the social media giant has had on society and on democracy itself.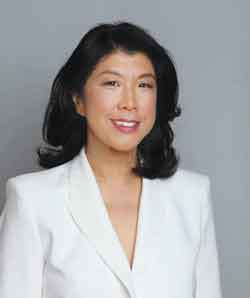 Based on more than 400 interviews with high-level sources at Facebook, the exposé claims that despite the company's lip service to stamping out disinformation and dangerous rhetoric, it intentionally allows a platform for these due to company policies that place growth above all else. One piece of proof the book offers is a memo written by Facebook veteran Andrew Bosworth that inspired its title. "The ugly truth is that we believe anything that allows us to connect more people more often is de facto good … Maybe it costs a life by exposing someone to bullies. Maybe someone dies in a terrorist attack coordinated by our tools. And still we connect people," he wrote.
In September 2021, Kang returned to Whitman for a President's Advisory Board meeting and tacked on a speaking engagement, where she said one of the goals of the book was to show readers how Facebook's manipulation of data in turn manipulates users.
"If you understand how the machine works, you realize you have agency … understanding the business is empowering," Kang told the audience.