Whitman Lends Deep Freezer to Local Vaccination Efforts
In the fall of 2020, when it seemed promising that Pfizer would gain approval for their COVID-19 vaccine, two biology professors from Whitman were already thinking about local logistics.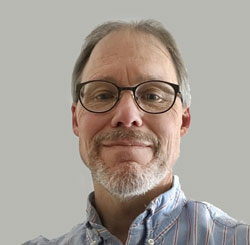 Jim Russo, associate professor of biology and biochemistry, biophysics and molecular biology (BBMB), and Brit Moss, assistant professor of biology and BBMB, knew the vaccine would need to be stored at an ultra-cold temperature—they'd studied its development as part of their class discussions with students. They also wondered if one of Whitman's five low-temp freezers (minus 80 degrees Celsius), used for research samples, could be freed up to help support vaccine efforts in the Walla Walla area.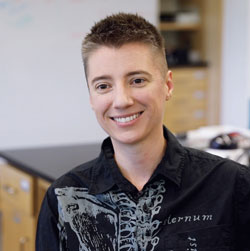 In December, when plans for a national rollout got moving, Whitman made that offer to Walla Walla County. And a local need was there—on the front lines. Providence St. Mary Medical Center would be the site for vaccinating health care workers, but Providence's own ultra-cold freezer wouldn't arrive until late January or early February 2021. Nancy Day, assistant professor of psychology, offered the unit she was using for her research. And in a matter of days, faculty and staff members worked together to clear out the freezer and the unit was moved to the hospital site.
"Public health requires the buy-in of all individuals and institutions within a community," Russo says. "It is critical during this time of pandemic that Whitman College take every possible step to suppress viral transmission via our actions of masking and distancing, and to facilitate immunization via vaccination."