Students have flocked to Ankeny Field to relax, play and study for almost 100 years
For more than a century, Ankeny Field has been at the center of campus life at Whitman College. Some things don't change ... the first warm spring day brings sun-starved students out of their residence halls to spread out comfortably, soak up rays, and toss around a football or Frisbee. Diehard studiers question their decision and location as they look on from the windows of Penrose Library.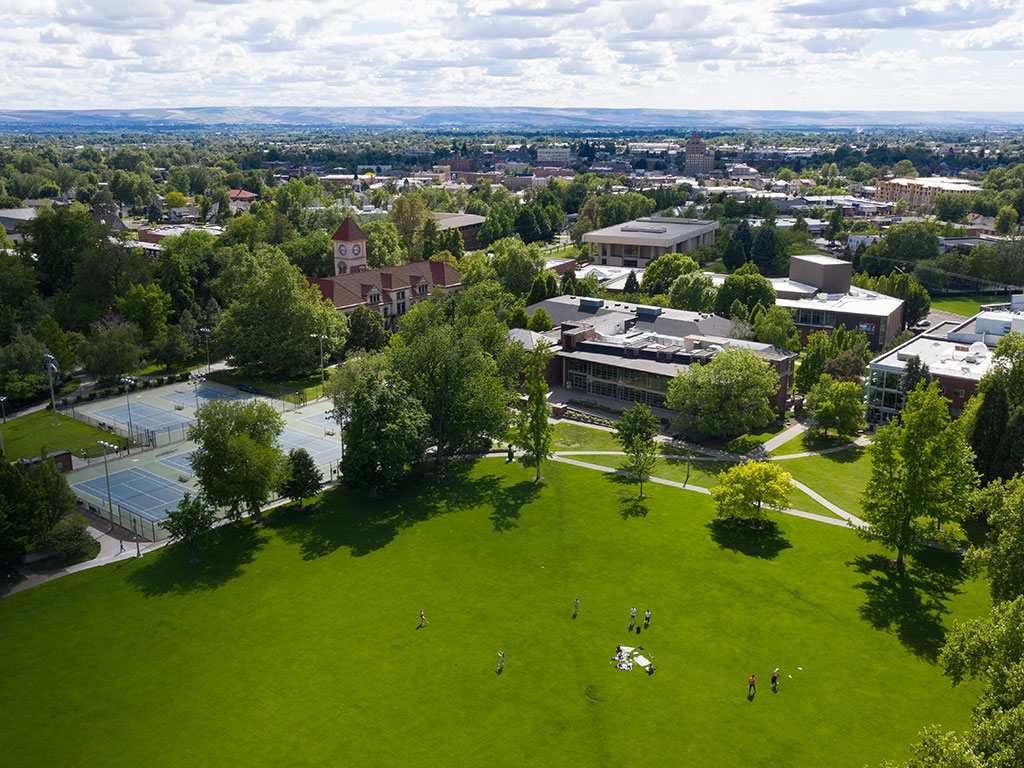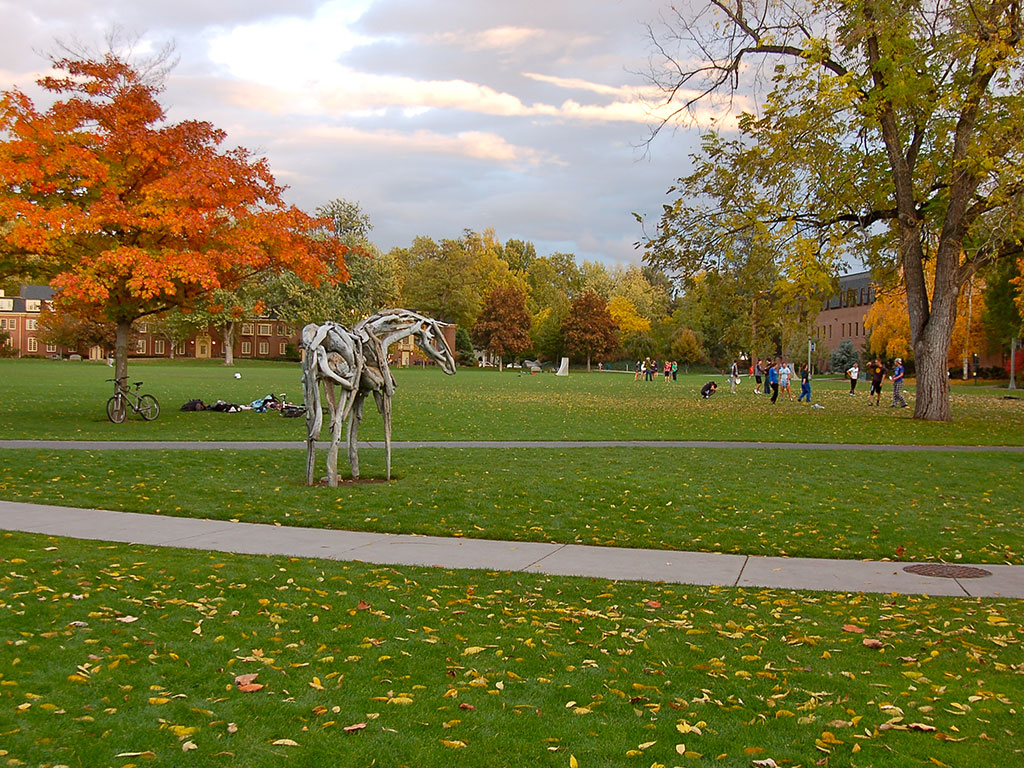 In the fall, Whitties experience the changing of leaves and classes as they hustle from the buildings surrounding Ankeny. If they're lucky, on a particularly glorious day, their professor will move class to the green grass of the field. Then in winter, a bright white blanket will offer its own appeal, particularly to students who come from snowless origins and marvel at the fresh wonder of it all.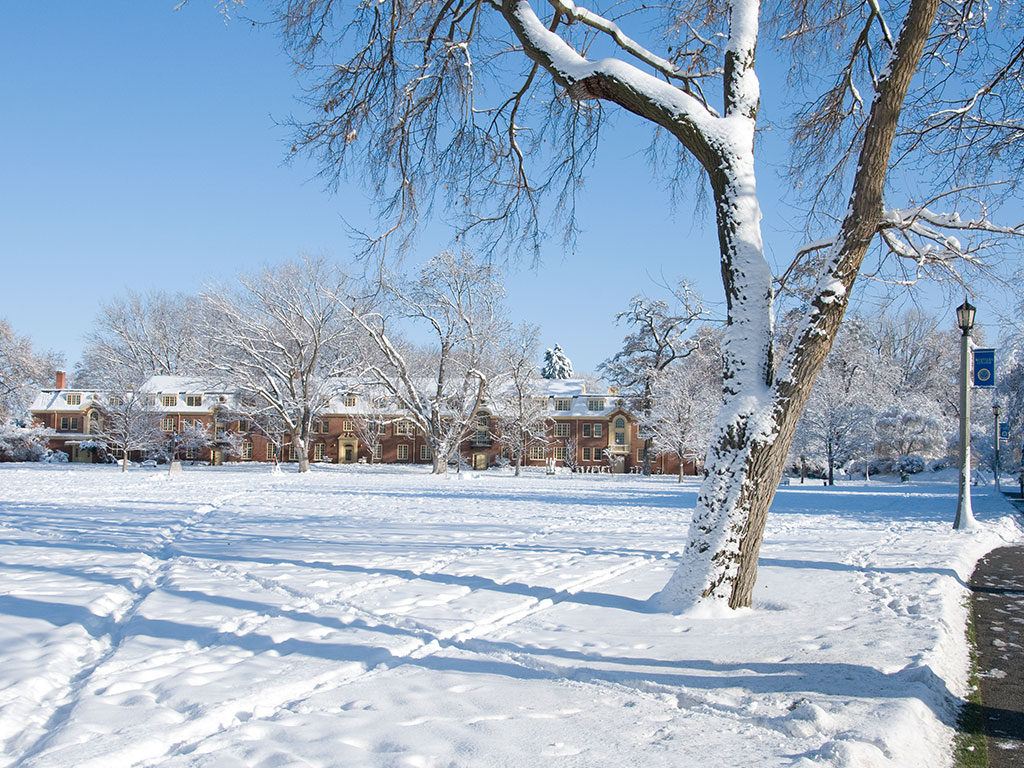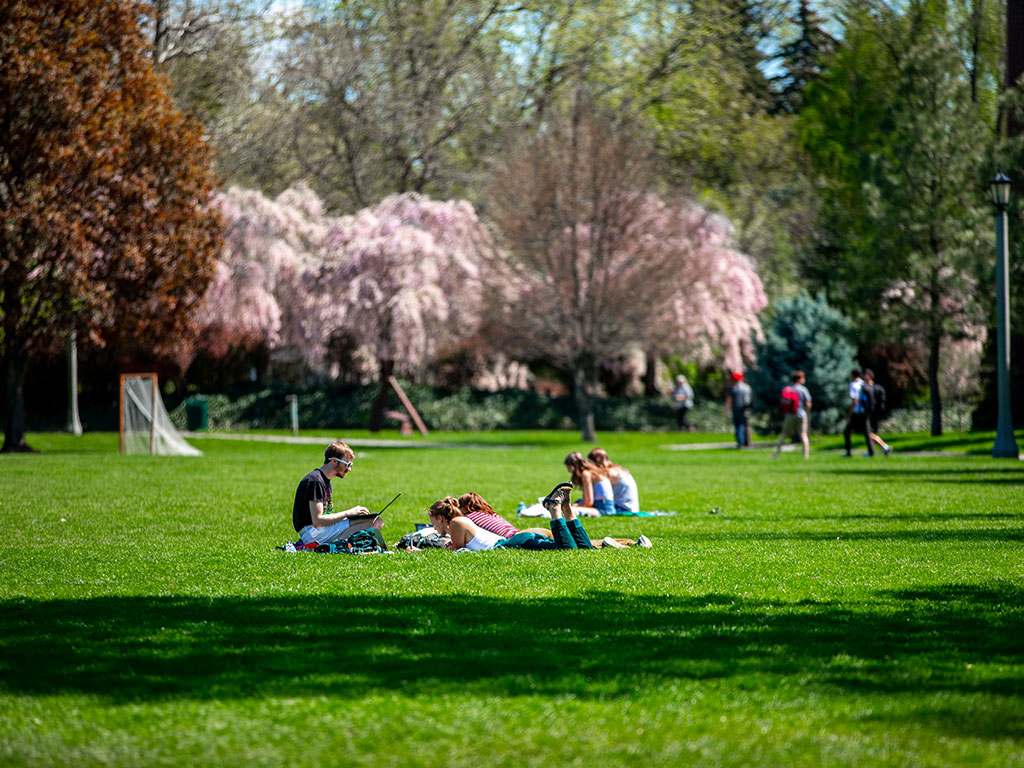 Ankeny bares seasonal gifts and began with a gift. In 1902, college trustee and U.S. Senator Levi Ankeny donated money for a top-notch athletic field—what became a baseball diamond, football gridiron and quarter-mile track in those early years. Thankfully times have changed. Originally, only men could use Ankeny Field; women had to exercise and play games elsewhere on campus. During World War I, the field was used for military drills by student soldiers.
Check out more current aerial footage below.