In Brief, page 2
Choice Magazine Award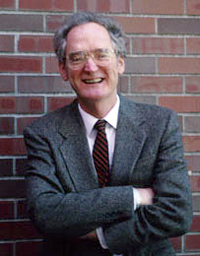 Choice magazine's January 1, 2015 issue has honored Cushing Eells Emeritus Professor of Philosophy and Literature Patrick Henry's edited volume Jewish Resistance Against the Nazis with the award for Outstanding Academic Titles for 2014.

The 2014 list of Outstanding Academic Titles includes 690 books and electronic resources chosen by Choice's editorial staff from more than 7,000 titles reviewed during the past year. The works are selected based on their excellence in scholarship and presentation, the significance of their contribution to the field and their value as important or innovative treatments of a particular subject.
Jewish Resistance Against the Nazis, published by the Catholic University of America Press, puts to rest the myth that Jews went passively to the slaughter like sheep. Instead, Henry's book presents a collection of essays that consider Jewish resistance in every Nazi-occupied country in Europe-in the forests, the ghettos and the concentration camps. The contributors to Henry's edited volume are among the most renowned Holocaust authorities in Israel, Europe, Canada and the United States, and Choice magazine described Henry's new book as "the definitive treatment of this subject."
---
Social Entrepreneur
Curt Bowen '08 was recognized as a notable social entrepreneur in Forbes magazine's annual "30 Under 30" list. Bowen cofounded a nonprofit called Semilla Nueva. His nonprofit assists rural Guatemalan farmers in the use of agriculture to escape poverty. The Semilla Nueva team invests in small farmers and helps them enhance food security, reduce environmental impact and increase income.


---
Number-Crunching Journalist
Self-described "data-journalist" Nate Cohn '10 has made a splash during his first year at The New York Times. Cohn is a reporter who covers elections, polling and demographics for a section called The Upshot. In a profile recently published by Capital magazine, Cohn is described by his former editor at The New Republic as "a star," rising as he has to the top of the number-crunching and polling game. Cohn majored in politics and was a member of Whitman College's debate team, which won the 2010 national championship during his final year.