Photo Galleries
July 2012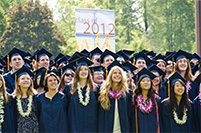 Photos: 2012 Commencement

The Class of 2012 — 402 strong — drew the cheers and support of family, friends, faculty and staff at Commencement on Sunday, May 20, 2012.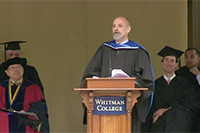 Video: 2012 Commencement

This year's commencement speaker and recipient of a Doctor of Humane Letters honorary degree was Eric Schlosser, best-selling author of "Fast Food Nation."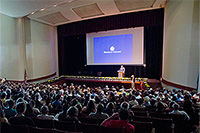 Photos: 2012 Baccalaureate

Friends, family and members of the Whitman community filled Cordiner Hall on Saturday, May 19, 2012, to listen to speakers and musical performances that honored the academic and personal accomplishments of the Class of 2012.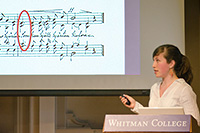 Photos: Whitman Undergraduate conference
Whitman students turned into scholars, lecturers and teachers as students from every academic discipline of the college shared their research and creative activities with the campus community during the Whitman Undergraduate Conference, April 10, 2012.
March 2012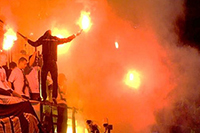 Photos: Off-Campus Studies Photo Contest

Winning entries from this year's image contest sponsored by the The Off-Campus Studies Office.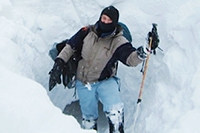 Photos: Outdoor Program Snow Shelter Construction Trip

Horseshoe Prairie, Blue Mountains, Oregon, February 25-26, 2012.

Each winter the Outdoor Program leads winter camping trips which focus on building snow shelters and then sleeping in them.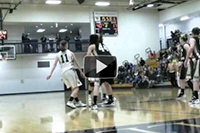 Video: Athletic Highlights

Whitman College Athletics.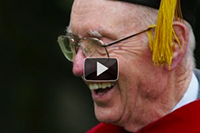 Video tribute: Remembering Dr. Ball in Pictures and Words

On Jan. 1, 2012, our colleague and dear friend, Dr. George Ball, passed away at the age of 96.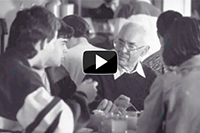 Video: Celebration of the Life of Dr. George Ball

A celebration of the life of Dr George Ball was held Jan. 28 in Cordiner Hall.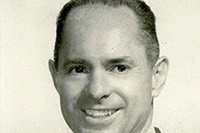 Photos: Remembering Dr. George Ball

Friends, colleagues and students contributed photos in memory of Dr. Ball.
December 2011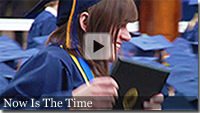 Now is the Time

Whitman College has launched a $150 million campaign.
Learn more at campaign.whitman.edu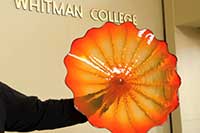 Chihuly Installation Video

On Oct. 11, 2011, the Dale Chihuly glass art installation titled "Sunfire Persian" was unveiled above the entrance to Cordiner Hall.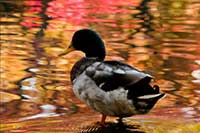 Fall at Whitman College

Fall beauty on campus.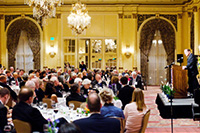 Campaign Launch Event in Seattle

Whitman launched the public phase of a $150-million fundraising campaign at a gala event in Seattle on Nov. 18, 2011.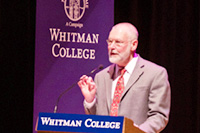 Campaign Launch in Walla Walla

Scenes from the Walla Walla campaign launch event.
October 2011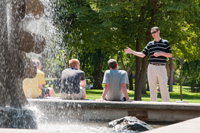 Summer at Whitman

Summer events and images from Photographer Greg Lehman
July 2011
Whitman alumni, parents, a faculty member and staff set sail on an Amazon voyage in March 2011.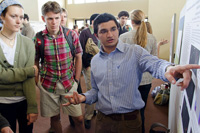 2011 Whitman Undergraduate Conference
13th annual Whitman Undergraduate Conference, April 12, 2011. Read more…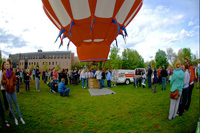 Best of Whitman Student Photography
During Spring Break, March 14-25, five service groups from Whitman set out to several regions of the country to serve communities. Read more…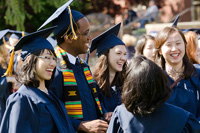 2011 Commencement photo gallery
Sunday, May 22, 2011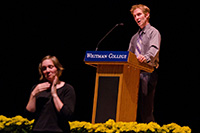 2011 Baccalaureate photo gallery
Saturday, May 21, 2011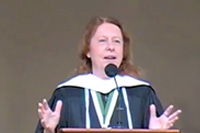 Commencement Video: But What Was It Like for Women? The Art of the Dumb Question
Commencement address by Meda Chesney-Lind, professor of women's studies, University of Hawaii at Manoa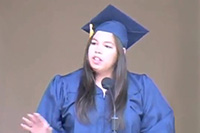 Commencement Video: We think we know it all
Senior class speaker Esther Weathers '11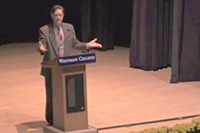 Baccalaureate Video: Changing Voices
Douglas Carlsen '74, director of the bookstore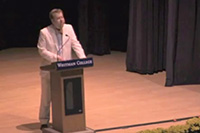 Baccalaureate Video: I Am — Considering Identity from Yahweh to Sethe to Superman
Adam Kirtley, Stuart coordinator of religious and spiritual Life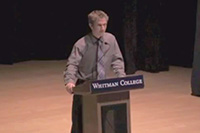 Baccalaureate Video: The Long Way Around
Graham Toben '11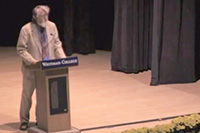 Baccalaureate Video: Epistemological Privilege and Critical Thinking
Walter E. Wyman, Jr., Weyerhaeuser professor of biblical literature and professor of religion
March 2011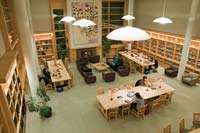 Photographer Greg Lehman spent 24 consecutive hours in Penrose Library during "dead week" (the week before finals), fall semester 2010.
Whitman College outscored Whitworth University 17-0 over the final five minutes to beat the Pirates 82-79, handing the nation's top-ranked NCAA Division III team its first loss of the season Feb. 15 in Sherwood Center.
In this issue, we introduce a new feature we hope you'll love as much as we do. The Office of Communications employs talented student photographers who help us document the life of the college by shooting photos of the plethora of lectures, activities and events on campus. In each issue, we'll feature one student's work. Above, photographer Allison Felt '14 captures the fun and joy of Mentees to Campus Day in February. Elizabeth Wierenga-Lee '11, right, and her mentee enjoyed a game of dress-up at the carnival held on campus for more than 150 elementary and middle school students and their Whitman mentors. For more, see Whitman mentor program matches school kids with college students.
December 2010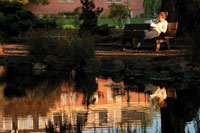 One (glorious) autumn evening

For 45 minutes on Oct. 21, 2010, I raced the setting sun...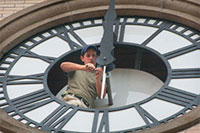 Time for an upgrade

After five months of intensive labor, the Memorial Building clock tower seismic renovation was completed in late October 2010.
October 2010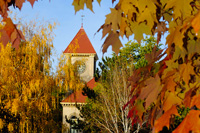 Autumn at Whitman

The turning of the season on campus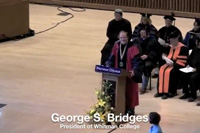 2010 Convocation: Welcome

President George S. Bridges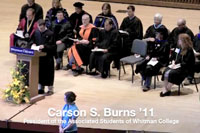 "Chicken, Beef or Tofu?"

Convocation address by Carson S. Burns '11, president of the Associated Students of Whitman College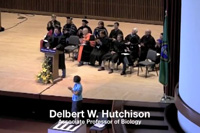 "The Odyssey of Becoming"

Convocation address by Delbert W. Hutchison, chair of biology, associate professor of biology
July 2010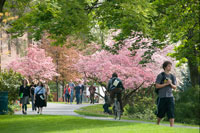 Spring 2010 at Whitman College

Campus scenes this spring.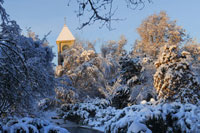 Walla Walla Wide

A new installation at the Stevens Gallery at Reid Campus Center showcases the talents of Greg Lehman, Whitman communications officer and staff photographer. Lehman's series of striking canvas prints is the result of his recent interest in using digital graphics software to create rich panoramic images.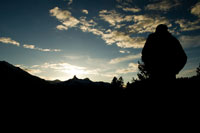 Experiencing Yellowstone with Professor Bob Carson

Recently 21 Whitties were lucky enough to spend 10 exciting days exploring Yellowstone National Park and the surrounding area. Lucky because of the opportunity itself but also because Professor Bob Carson led the trip, which has become a nearly annual excursion. Photos by Zach Schierl '12. Read more here.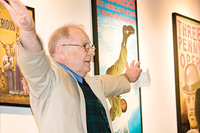 Harper Joy Theatre 50th Reunion

Drama took center-stage at Whitman's spring Reunion Weekend as about 200 theatre alumni gathered on campus to celebrate 50 years of Harper Joy Theatre and the impact it and the college has had on their lives. Read more here.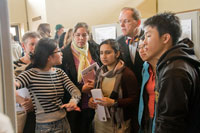 Whitman Undergraduate Conference

One day of every year at Whitman, the natural academic order on campus is reversed. Students become the lecturers, and faculty, staff, parents, grandparents, fellow students and area residents are the learners.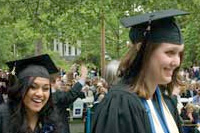 Commencement

Photos by campus photographer Greg Lehman, student photographers Harry Hixon '11 and Tessa Matson '12, and local photographer Darren Ellis.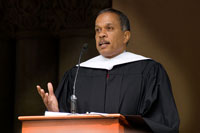 Video: Commencement address by Juan Williams

"Surprise your parents, surprise your friends, but most of all surprise yourself." Read the text here.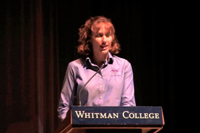 Video: "Growing up in a wheat field"

Baccalaureate speech by by NASA astronaut Dottie Metcalf-Lindenburger '97. Read the text here.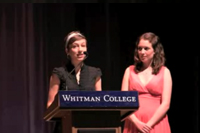 Video: "Why we're not going to save the world"

Baccalaureate speech by Lisa Curtis '10 and Camila Thorndike '10. Read the text here.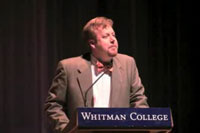 Video: "Sojourners"

Baccalaureate speech by by Adam Kirtley, Stuart Coordinator of Religious and Spiritual Life. Read the text here.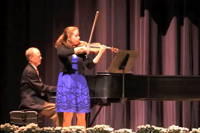 Video: Paganini Sonata in A-Major

Baccalaureate performance by violinist Sarah Judkins and pianist Lee Thompson
March 2010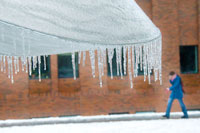 Winter and Spring 2010

Campus scenes this winter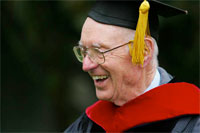 George Hudson Ball Photo Gallery

Whitman College has received a generous pledge, challenging us all to help establish an endowed chair in the humanities in Dr. Ball's honor.
December 2009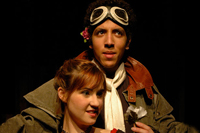 Harper Joy Theatre - Photos by Andrew Propp '10

Images of recent productions and performers.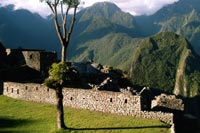 Off Campus Studies Photo Content entries - Category: Landscapes

The Off-Campus Studies Office sponsors an annual student image contest.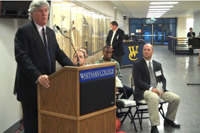 Video: Sherwood Athletic Center rededication

While the facility took center stage at the rededication of Sherwood Athletic Center in November, it was George Ball, Weyerhaeuser professor emeritus of biblical literature, who received heartfelt accolades for his devotion to Whitman athletics and athletes.

October 2009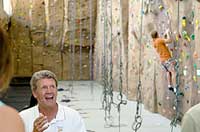 Sherwood Open House

After 18 months of construction and remodeling, Sherwood Athletic Center is drawing rave reviews from the campus and local communities.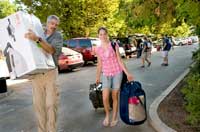 Opening Week 2009

This fall Whitman welcomed 401 members of the class of 2013.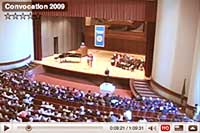 Convocation Video

Friday, August 28, 2009
July 2009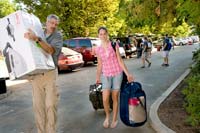 2009 Opening Week

From August 27 to September 1, Whitman welcomed students back to campus. At Convocation, President Bridges officially opened the 2009-2010 academic year, the college's 127th.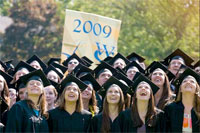 2009 Baccalaureate and Commencement

On Sunday, May 24, President George Bridges welcomed about 4,000 Whitman seniors, family members and friends, staff and faculty to Commencement ceremonies.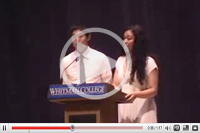 Baccalaureate Speakers

Speakers included Aisha Fukushima, Justin Hayashi, Adam Kirtley, Varga Fox, UJ Sofia and President Bridges, with musical performances by Katie Moyer and Justin Greenberg.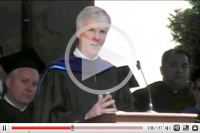 Commencement Speaker Ryan Crocker '71

Commencement speaker Ryan Crocker '71, former ambassador to Iraq, urged the 350 graduating seniors to "seek causes larger and greater than yourselves."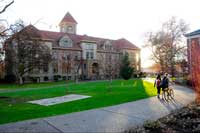 Year in Review: Whitman campus photography

Another Whitman school year full of academics, student life and campus beauty is in the books and photographer Greg Lehman has pulled together some of his favorite images as a visual Year in Review.
March 2009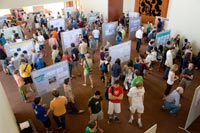 2009 Whitman Undergraduate Conference

The Whitman Undergraduate Conference celebrates the scholarship and creativity of the Whitman student body through a day devoted entirely to our students' accomplishments.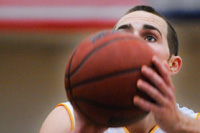 Basketball Highlights

See article: Whitman women's basketball coach hits 100-win mark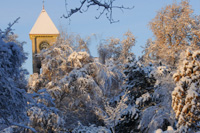 Winter at Whitman

Campus scenes this winter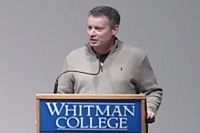 Timothy Egan

Timothy Egan, op-ed columnist for the New York Times, presented "The Politics of Possibility," discussing how the Obama election changed the cartography of American public life and what to expect in the coming year.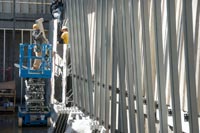 Sherwood Center Construction Tour

Whitman College's 18-month project to remodel and renovate the Sherwood Athletic Center is on schedule to open in the fall of 2009.
• Sherwood Project details
• Video preview: New climbing wall
December 2008
October 2008
July 2008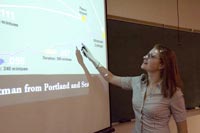 Whitman Undergraduate Conference