Faculty Authors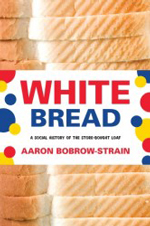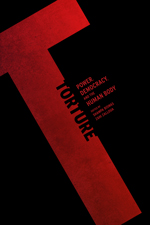 Aaron Bobrow-Strain, associate professor of politics, has written a new book scheduled for publication this spring. "White Bread" explores how the titular food item went from being an icon of American progress in the early 20th century to an afterthought now in a society concerned with eating local and organic. In the process, Bobrow-Strain offers up a slice of social history, arguing that the ongoing debate over what Americans eat also says a lot about race, class, immigration and gender.
"Torture: Power, Democracy, and the Human Body," the volume of work that emerged from Whitman's 2009 Global Studies Symposium, has been published by the University of Washington Press and is now available for paperback purchase. Edited by Shampa Biswas, associate professor of politics, and Zahi Zalloua, associate professor of foreign languages and literatures, French, the book explores the subject of torture through an interdisciplinary lens. Whitman contributors include Provost and Dean of the Faculty Timothy Kaufman-Osborn and Assistant Professor of Philosophy Julia Ireland.
President Emeritus Thomas E. Cronin has co-authored a book titled "Leadership Matters: Unleashing the Power of Paradox." Cronin, who is the McHugh Professor of American Institutions and Leadership at Colorado College, and Michael A. Genovese, who is director of the Institute for Leadership Studies at Loyola Marymount University in Los Angeles, argue in their book that the best leaders learn to read contexts, anticipate challenges and employ smart power. The book will be available for purchase in April.