Campus News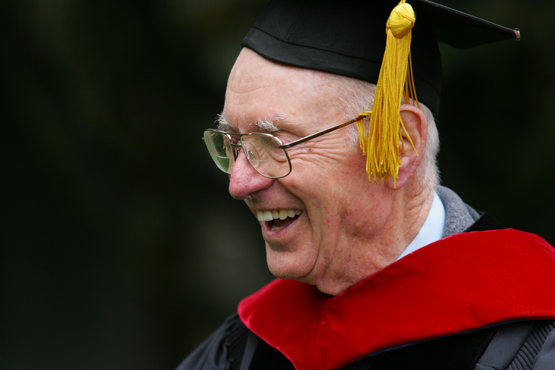 A Celebration of Life honors the legacy of George Ball

In memoriam: George Ball, Weyerhaeyser Professor of Bibilical Literature, emeritus, and Stuart Religious Counselor 1915–2012.
Building a library for the future

Advances in digital scholarship, electronic publication and content digitization are changing patterns of access to and use of research materials at Whitman College.
Cataloging project brings Whitman's art into the light

What art is hiding in the dark at Whitman college? The answer is a wide range – from prints auto- graphed by Salvador Dalí, to an entire collection of filipino swords, to leather baby shoes worn by triplets in the 19th century.
Lecture Scene: PostSecret's creator visits Whitman
Some of the nationally acclaimed scholars, artists, authors and lecturers who visited campus and interacted with Whitman students this season.
Scoreboard: Swimmers set 25 records in one meet

Athletic highlights.
Whitman's baseball coach takes on his father's team

The Whitman College Missionaries took on the Eastern Connecticut State Warriors in a four-gameseries Feb. 24-26 that featured a coaching duel between father and son.
Faculty Authors

Recent books cross disciplinary boundaries to explore knowledge.